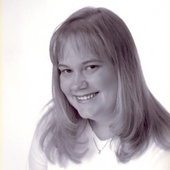 Real Estate Agent
Kristina Pratt
REALTOR - SFR - GoshenRealtyGroup.com
Edwardsville, IL

—

St. Louis' Illinois Suburbs - RE/MAX Preferred Partners

RE/MAX International Inc.
Selling or buying a home in a challenging market can be both exciting and terrifying. We're here to make the job easier. Call, text or e-mail today to learn how we can help.
Get to know Kristina Pratt
GOSHEN REALTY GROUP AT RE/MAX PREFERRED PARTNERS OFFERS PROFESSIONAL REAL ESTATE SERVICES FOR BUYERS IN MADISON COUNTY, ILLINOIS, INCLUDING EDWARDSVILLE, GLEN CARBON, MARYVILLE, TROY, COLLINSVILLE, GRANITE CITY, AND THROUGHOUT THE REGION.
* RESIDENTIAL REAL ESTATE SALES * NEW HOME SALES * EXISTING HOME SALES * FIRST TIME HOME BUYERS * RELOCATION * INVESTMENT PROPERTIES * FIXER UPPER HOMES * LUXURY HOMES FOR SALE * HORSE PROPERTIES * FARMS AND SMALL ACREAGE * VILLAS & CONDOS * DOWNSIZING SENIORS * SHORT SALES * HUD FORECLOSURES
Goshen Realty Group is led by Nancy Milton and Kristina Pratt, Realtors based in Edwardsville, Illinois, the seat of Madison County in St. Louis' Illinois suburbs. Both Nancy and Kristina are Madison County natives who have lived and worked throughout all corners of the county once called The Land of Goshen by its earliest pioneers. They specialize in serving this market.
NOW IS THE TIME TO BUY WITH NEAR RECORD LOW INTEREST RATES, GREAT HOME SELECTION AND HOME PRICES THAT ARE AFFORDABLE.
Buyers, are you moving up? Downsizing? Dreaming of a first home? Perhaps you're searching for an investment property that will work as hard as you do?

Whether you're looking for a sophisticated executive home, a rural horse farm or a cozy starter cottage, together you and Goshen Realty Group's agents can find the right place for you to call your own.

Visit Goshen Realty Group at www.GoshenRealtyGroup.com, call or text Kristina Pratt at 618-917-0775 or e-mail Kristina@GoshenRealtyGroup.com for personal attention and assistance with your search.

From the lively county seat of Edwardsville -- named to Family Circle magazine's 10 Best Towns for Families 2010 and the impressive campus of Southern Illinois University to Glen Carbon -- named to Money Magazine's "America's Best Places to Live" list -- the cities and villages of Madison County offer small town community life just minutes away from the big city amenities of St. Louis.

Collinsville, Maryville, Troy, Granite City, Godfrey and Alton also welcome new residents to a big variety of housing options.

Bethalto, East Alton and Wood River are seeing renewed interest thanks to the I-255 extension and industrial expansion. Adjacent to Madison County, St. Clair County is a fast-growing hot spot with O'Fallon, Shiloh and Swansea. Fairview Heights is a shopper's dream and Belleville presents historic properties and a vibrant downtown.

Looking for a country lifestyle? Northern and Eastern Madison County and Southern Macoupin County may have what you need.

Imagine a close commute to your Illinois workplace or a shorter drive to your St. Louis city or county job than co-workers who live in far West County and St. Charles County. The Illinois communities we serve all are convenient to I-270, I-70, I-255, I-64 and I-55.

Ask about the Five Easy Steps to Owning a Home of Your Own. Together with Goshen Realty Group you can turn your home buying dreams into reality.
FINANCING OPTIONS FOR GOSHEN REALTY GROUP'S BUYERS

Our network of qualified lenders are experts at writing loans for Madison County, Illinois buyers. They can have you pre-approved quickly so you'll know how much house you can comfortably afford before we begin to search real estate listings in Edwardsville, Glen Carbon, Maryville, Collinsville, Troy, Highland, and cities, towns and villages all across the county.

VA LOANS: Are you a veteran of the United States Military? We love VA buyers! Call for a consultation and we will go over your financing needs and the great opportunities available.

USDA RURAL DEVELOPMENT LOANS: These loans may be available for specific locations in Madison County, Illinois and allow the buyer 100% financing.

FHA LOANS: These loans require only 3.5% down (which can be gifted) and allow contributions from the seller.

FHA 203(k) LOANS: Buying a fixer upper? These loans allow you to wrap the home loan and the money you'll need to rehab or improve the property together in one package.

MADISON COUNTY GRANT PROGRAM: If you meet certain income requirements, you may be eligible for grant money for your home purchase from Madison County, Illinois. Other communities in our territory fund grant programs from time to time. We'll find out if you're eligible.

THE SELLER HAS AN AGENT, SHOULDN'T YOU?

Why would you buy real estate in Edwardsville, Glen Carbon, Maryville, Collinsville or throughout Madison County, Illinois without the help of a buyer's agent from Goshen Realty Group?

Did you know that the agent whose name is on the For Sale sign in front of the home you just drove past is working for the seller? That agent is obligated to work hard to get the best price possible for their seller's home -- from you, the buyer!

You are allowed to have your own agent in a transaction -- a Buyer's Agent.

A Buyer's Agent is someone who you have chosen to represent you in the purchase of your new home. Goshen Realty Group will help you with these steps:

1.) Your Buyer's Agent will help you find homes that fit your needs and satisfy many of your additional "wants."

2.) Next your Buyer's Agent will set appointments for you to see those homes during private showings and discuss the pros and cons of each home with you on site.

3.) When you have picked the home that is best for you, your Buyer's Agent will research the target property and work with you to decide on an offer price based on a wide variety of variables.

4.) Your Goshen Realty Group Buyer's Agent will then present your offer to the Seller's Agent and will help you negotiate for the home you want.

5.) After your offer is accepted, your Buyer's Agent will make sure you have the proper inspections performed on the home and -- if necessary -- negotiate with the Seller's Agent for any needed repairs or revisions to the contract.

6.) Finally, your Buyer's Agent will help deal with the multitude of details and solve the inevitable problems that must be handled properly to ensure a successful closing.

7.) You move into your new home!

The services of a buyer's agent from Goshen Realty Group are provided to you at no charge. How does that work? Our fees are paid at closing by the seller of the home you ultimately decide to buy. It's really that simple.

WE LOVE TO HELP OUR BUYERS WITH NEW CONSTRUCTION HOMES AND REAL ESTATE IN MADISON COUNTY, ILLINOIS If you're looking for a new home, be sure you're using an agent. You will have someone who acts as your advocate during the process and the homebuilder will pay the Buyer's Agent's fees, so our services cost you nothing. There are plenty of new home choices in communities across Madison County beginning as low as the $145,000 range.

Check out this blog post about someone who bought without the help of a buyer's agent and how much he overpaid.
BUYER TESTIMONIALS FOR GOSHEN REALTY GROUPNancy & Kristina: "It only takes a moment to say thank you, but your help and thoughtfulness will be remembered for a long time. I don't know if we'd have made it through the home selecting and the buying process without your help." --Kathy & Bob ________________________________________________________________________________________________ Nancy & Kristina: "I just wanted to personally thank you for making our experience as a first time buyer go so smoothly. I has no idea what I was doing...the only thing that I was positive about was that I wanted to live in Collinsville. Doing business with you made this a breeze and stress free. You are a pleasure to work with I will be sending anyone that is in the house buying market your way! -- Danyale ________________________________________________________________________________________________ SEARCH REAL ESTATE LISTINGS AND HOMES FOR SALE ON GOSHEN REALTY GROUP'S WEB SITE ________________________________________________________________________________________________________________

You can get a free Property Manager Account at www.GoshenRealtyGroup.com and search listings by city, price range and features. Then when you're ready to see homes in person, call Kristina Pratt at 618-917-0775 or email Kristina@GoshenRealtyGroup.com.

Search homes for sale in Edwardsville, Glen Carbon, Maryville, Troy, Collinsville, Granite City, Bethalto, Wood River, Alton, Godfrey, Highland, Worden, Dorsey, Holiday Shores, Prairietown, Moro, Midway, Pocahontas, St. Jacob and more towns, cities and villages in Southwestern Illinois.
ATTENTION SIUE PARENTS

Goshen Realty Group's agents specialize in helping you find great homes for purchase for your Southern Illinois University at Edwardsville (SIUE) students. Parents often buy homes in the Edwardsville or Glen Carbon region to save on dorm costs. Their student lives in the house with roommates for three, four or five years and the roommates' rent payments can cover some of all of the savvy parent's mortgage costs. This is especially cost effective for parents who have more than one child who will be attending SIUE. Ask us for a list of suitable three and four bedroom homes in your desired price range. At the end of the student's time at SIUE, Goshen Realty Group will place the house back on the market for the next parent or rental property investor. You can't afford not to handle your student's housing needs in this way. Read more about homes currently for sale that would help your family find off campus housing for SIUE students.
ARE FORECLOSURES AND SHORT SALE HOMES IN MADISON COUNTY, ILLINOIS RIGHT FOR YOU?

It depends.

If you're interested in purchasing a home in Madison County, Illinois that is in foreclosure or has been listed as a short sale property, call Goshen Realty Group at 618-917-0775 to discuss your options.

These types of sales take patience and persistence, but for the right buyer, a good deal can be found. Are you the right buyer? Contact us to find out. In the meantime, read our guide to buying HUD foreclosure houses in Illinois.
Kristina Pratt's Blog Posts
Certifications
GOSHEN REALTY GROUP AT RE/MAX PREFERRED PARTNERS OFFERS PROFESSIONAL REAL ESTATE SERVICES FOR SELLERS IN MADISON COUNTY, ILLINOIS INCLUDING EDWARDSVILLE, GLEN CARBON, MARYVILLE, TROY, COLLINSVILLE, GRANITE CITY, AND THROUGHOUT THE REGION

* Single Family Homes * Multi-Unit Properties * Condos * Villas * Land * Estates * Short Sales * Investments Properties * Student Homes * Farms * Horse Properties * Small Acreage * Building Lots *

Selling your home in a challenging market takes special skills. Goshen Realty Group can market your property to a broad variety of potential buyers. Talk with our agents about pricing strategies, competition, average days on the market, the condition of your home and how all of these things can affect the sale of your property.

WE DON'T JUST WANT TO LIST YOUR HOME...WE WANT TO SELL IT

With a strong Internet presence, a network of advertising and professional marketing skills and the strength of the RE/MAX brand, Goshen Realty Group can work to get the best possible price for your property in current market conditions.

If you're considering selling your home, you know that you have a lot invested in your family's property, including your time, your money and your emotions.

Selling or exchanging an investment property? Maybe it's time to make sure your cash on cash return is as strong as it should be by listing your current investments and locating new ones.

It's critical to make the right decisions when you decide to sell. Which Realtor is right for you? And which agents will work hard on your behalf and be a true partner in your sale?

The answers to your selling questions? Goshen Realty Group.

Homeowners, ask for a free analysis to help you determine the right price for your home in today's real estate market. A house that lists at the right price will have an immediate advantage over the competition. Add aggressive Internet marketing to the mix and you have the perfect combination to get your property sold.

Investors, Goshen Realty Group can look at the return your properties are providing and give you the information you need to make smart sale, purchase and exchange decisions.

Once Goshen Realty Group has listed your property, an extensive marketing and advertising network will go to work to attract qualified buyers and inform agents and brokers. These systems will give those buyers access to instant information about listed properties like yours.

We will work with you on every aspect of your sale, from introducing your property to the brokers and agents in the real estate community and placing your listing in the Multiple Listing Service to creating a customized advertising and marketing plan that works.

Learn more from a personal listing presentation. Call or text Kristina Pratt at 618-917-0775 or send an e-mail to Kristina@GoshenRealtyGroup.com to schedule an appointment today.

We don't take every listing, but every listing we take, we take to sell.

SELLER TESTIMONIALS FROM GOSHEN REALTY GROUP ___________________________________________________________________________________________________
Nancy & Kristina: This is a long-overdue letter to tell you how much my family and I appreciate all your hard work to sell our home. From our first meeting with Nancy to look at purchasing a home to our last interaction to say "You sold your house!", the two of you have been professional, courteous, empathetic, diligent, humorous, and just flat-out awesome! Between the two of you, every single aspect of our home-sale was covered. Dave and I had been talking about selling our house for YEARS, making improvements, watching the market, strategizing... and the two of you came in and basically read our minds. We felt completely taken care of. Pampered even. When we suddenly decided to move across the state to be near family, leaving the house behind, we felt confident in your abilities to handle everything from afar. And you did not let us down! Getting two offers within two weeks of leaving, we never had to come back to town! All I can say is THANK YOU. I really came to feel like you two were family, and I only wish that you could be here with us in Milwaukee when we go house hunting next spring. I will continue to tell my friends in Madison County how amazing the two of you are, and I wish you many many years of continued success." -- Meaghan and Dave" ___________________________________________________________________________________________________
Nancy & Kristina: "Once again I'd like to thank you for all of your help in making the sale of my property so very successful. In every way that I can think of your professionalism was and is outstanding. Thank you very much." -- Steve ___________________________________________________________________________________________________
Introducing a fresh new look for your Profile.
Click the 'Edit Profile' button below to enter 'Edit Mode' and continue the tour.