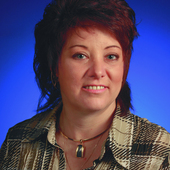 Services for Real Estate Pros
Kim McAllister
Kodak Real Estate Solutions
Rochester, NY

—

Eastman Kodak Company
Kodak is the leading supplier of printing, imaging, video, scanning and camera products worldwide. For over 100 years, consumers have come to trust the quality and excellence of Kodak products.
Get to know Kim McAllister
Kodak has a unique value proposition and array of products for real estate professionals. Learn more about our products and why they can help your real estate business on this blog and at our website www.kodak.com/go/redeal
We want to hear your stories, help answer your questions, and promote learning and best practices for real estate professionals. So we're looking forward to hearing from you.
Join us on Twitter by Following @kodakrealestate
You can find us on Facebook and other social media sites including our blogs by going to http://www.kodak.com/go/followus


Direct Business Support for ActiveRain Members: If you buy a product via our stores on ActiveRain and you need support, we are here for you. Please contact me directly or use our direct product support options below:
All-in-One Printer Phone Support Live telephone support is available in English and Spanish at 1-800-421-6699, 9 A.M. to midnight, Eastern Time, 7 days a week.

1. Select 1 for English
2. Important: Select the option for "ESP 6150 Office" to be transferred directly to dedicated support for this printer. If you don't select that option, you will be taken through a longer consumer queue!

Consumer Digital Cameras, Digital Video Cameras, Live telephone support is available in English and Spanish at 1-800-235-6325, 9 A.M. to midnight, Eastern Time, Monday through Sunday. There is no charge for telephone support.
Got a great video or photography tip? Share it with us by posting on our blog or facebook page or connecting with us on Twitter. Have a product suggestion or a feature request? Contact us directly to let us know. We're listening and learning, and your requests help drive future product development!
We look forward to establishing a great dialogue and garnering your feedback, as well as being an educational resource and destination to arm yourself with the latest technology! Thank you!
~ Mark Walser, Business Development Manager Real Estate Vertical at Kodak
Kim McAllister's Blog Posts
Certifications
KODAK OFFICE HERO 6.1
We have the lowest overall ink replacement costs in the industry. Printing is a necessary evil for most agents and they spend a lot of money for ink! Kodak has the following high value, unique benefits that are suited to the real estate agent:
Kodak Ink is Affordable: $9.99 for black, $19.99 for color. Your print costs reduce dramatically while getting the highest quality color prints! Kodak Ink is Water Resistant*: Ever printed a listing brochure and left it out, only to have it rained on and ruined? That problem is solved. Our unique pigment based ink resists water, and your brochure will look as good as the day you printed it after it dries! Kodak Ink is Fade Resistant*: Sunshine, humidity and inclement weather won't fade your flyers and printouts! Save from having to reprint those flyers with this great benefit only Kodak Inkjet Printers provide. Fax, Copy, Scan and Print CLOUD ENABLED with Google Cloud Print and Kodak Email Print Service WIFI enabled: Print without cords, and you'll be amazed at how easy it is to setup wireless printing. Direct Business Support for ActiveRain Members: If you buy a product via our stores on ActiveRain and you need support, we are here for you. Please contact me directly and I or our Business Support Team will assist you directly. Kodak Zi8 and Playtouch Pocket Digital Video Cameras:
Our pocket digital video cameras record in true 1080p, High Definition. They also feature some great and unique benefits for real estate agents: External Mic Jack for Great Audio Recording: Whether you are doing a virtual tour, a client testimonial, or creating a video brochure to market yourself, do it with awesome audio. You can clip an external lapel mic on and shoot great audio to accompany your video. Expandable SD Memory Card Capability: Tired of running out of room? Our cameras give you unlimited flexibility. Whether you're a casual user or a high capacity user, pick the card that's right for you and record to your heart's content. Easy to Share Around the Office: If you're on a budget, you can buy you own SD cards and share the Kodak cameras with each other. Just insert your SD card, record your video, and take out your card to give it to the next person. Built in USB: No cables to remember, just plug and play! 4X Digital Zoom: Finally! A digital camera with a real zoom! Great quality is kept because we record in such a high quality, 1080p resolution. Social Media made simple: Vlogs, blogs, syndicating your video on social media sites.....shooting great video and getting it uploaded is super-easy with a Kodak Pocket Video Camera. Easy to Use: Kodak Cameras have a legendary reputation for high quality and ease of use. Kodak M5834 Wide-Angle Digital Cameras: High Quality Lenses: The M583 features Schneider Kreuznach lens, true 28mm wide angle, and 8X optical zoom. Wide Angle: Many agents lose the interest of buyers because their pictures of small spaces within a home are hard to see. Wide angle makes those spaces look bigger and helps capture larger landscapes in a single shot. Share to Social Media: Kodak cameras have a great feature to help agents easily upload their listings with a single click using the "Share" button on the camera. Cut down on the time it takes to upload a listing! Kodak Scanmate Scanners: Go paperless With Ease! Lightning Fast Scanning: 20 pages per minute, double sided scanning. Contracts, Photos, Business Cards: Scan them in seconds with Scanmate Compact Size: Smaller than most laptops, but big enough to handle most paper intensive jobs Save time and Money!
* Water/Fade Resistance based on testing by Wilhelm Imaging Research (WIR) and Kodak internal testing on Kodak photo and Ultimate plain papers. Under all common consumer display and storage environments.
** Based on fastest document print mode using WINDOWS OS-based PCs that meet recommended system requirements. Actual results may vary.
KODAK PULSE Digital Frame
The PULSE digital frame is a revolutionary new concept in real estate marketing.Agents have historically used these great devices to assist at open houses, with pictures scrolling across the screen, and also it makes a great closing gift for your clients (loaded up with a nice picture of the new home with you and them standing in front of it.
But the PULSE takes social and image marketing to the next level. It is wireless, and has it's own email address. This enables you to gift it a client and then email them images that go directly into their living room, on their frame. They walk by and see a new message from you that they can opt-in to allow into their frame, and you can send personal greetings, happy birthdays, and holiday greetings to them in a non-intrusive,highly friendly and personalized way. Extend your image marketing into a client's home, with a PULSE frame, and build your friendship and relationship with them using the most powerful thing in marketing, images!
Introducing a fresh new look for your Profile.
Click the 'Edit Profile' button below to enter 'Edit Mode' and continue the tour.