Laura Miller, Realtor - Luxury Tampa Properties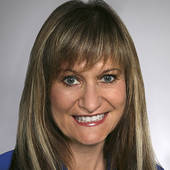 Real Estate Agent
Laura Miller, Realtor - Luxury Tampa Properties
Wesley Chapel, FL

—

Charles Rutenberg Realty, Inc. - Luxury Tampa Properties
Please Feel Free to Call Me with Any Questions. I am Always Happy to Help! Providing Superior Service 7 Days A Week
Get to know Laura Miller, Realtor - Luxury Tampa Properties
Please see client testimonials below -
I have to give a HUGE shout out/thank you/recommendation to Laura Miller for assisting me with a real estate transaction that closed today. She was extremely professional, courteous, through and completely on top of her game so that I didn't need to request communication or information. Not only did she have a full price offer within three days of the property being listed but she also had a full price back up contract two days after that. She stopped by the house at least o...nce a week to make sure that everything was in great shape and presentable. She was proactive and most importantly gave me peace of mind. After 30 days of starting a contract with her, the transaction is complete. There are many bonuses to working with Laura and one of them is that she was a paralegal for many years. She understands the process and is helpful in translating any legalese. Laura has been a personal friend for many years and so with a base level of respect already in place, this catapulted my opinion of her personally and professionally. She is also rockstar at holding a cute baby while papers are being signed!
Loran Jarrett
Thank you Laura!  You made it happen.Thank you agin for all of your hard work. You rock!
Jennifer Reynolds 
Laura is detailed and responds quickly to matters with exact details. 
A great referral agent to work with. Send your referral in the Johnson,Brown Morgan Counties in Indiana, you are a pleasure to work with.
Sharon Atkinson Broker Associate, Carpenter Realtors
................................................ 
Laura has been a joy to work with. I have done two transactions with her and found her to be on top of every detail. Her customers get a real professional when they use her as their buyer's agent. I would recommend her without hesitation! 
Diane Vanesco
................................................ 
Dear Jeff & Laura, 
Larry and I wish to thank you for your superb assistance in finding us a home in Wesley Chapel, Florida. Since we lived in Colorado, it wasn't easy for us to look at houses from a distance.  We also were not familiar with Florida.  It took a couple of years of your patience and persistence, but we found exactly the right house in the right place for the right price.  
Jeff  and Laura, in a timely basis you returned every phone call and every email.  You couched us through with honest sincere answers.  There was never any pressure.  We knew you just wanted us to be happy with what we chose.   
Since there was a lag time between the purchase and possession of the home, you were so kind as to check on the house for us and assure us that all was well, including taking picture and forwarding them to us.  
Jeff and Laura, you did many other over-and-above things for us, too numerous to mention.  But we just wanted to say thank you for your fine service and attention.  
Most sincerely, 
Jan & Larry Luttrell
..........................................
Just wanted to thank you for all of your help in finding my new dream home! I know that I will not only enjoy the beautiful view and wonderful amenities , but most importantly feel safe! 
Dr. Jamie Thompson 
..........................................
Dear Jeff and Laura, 
Thanks so much for your help, both with finding our new house and helping us to rent the old one.  We really appreciate your patience with all of our endless questions.  It was wonderful the way you took the time to get to know us and understand exactly what we were looking for in order to help us find the perfect house.  We also love that you were as excited as we were when we finally found it!  You made the process of renting the old house much easier (and shorter!) than we expected, and we are very excited that you found such a good tenant so quickly.  It was truly a pleasure working with you.  If and when we decide to sell the old house you will definitely get a call from us.  After working with you, we wouldn't want to work with anyone else.  Unfortunately, we will probably never ask you to help us purchase a house again, because the house that we are in now (that you found for us) is absolutely perfect for us and we are tremendously happy here. 
Thank you again for all that you have done for us.  It has been such a pleasure working with you. 

Becky and Brian Schulz
.............................................. 
Simply put, AWESOME.  That is the experience we had with Jeff and Laura Miller. They are great from start to finish and go above and beyond every expectation. Every fear you have about realtors is set at ease the first times you shake hands with these wonderful people. 
They are truly in this to find the right house for you and won't give up. They don't care how long it takes. Don't believe me? They worked with us for over two years as hard on the last day as they did on the first. 
I will always send friends and family to Jeff and Laura Miller because I know they are getting the best in the business. If you are looking to be treated like a friend and not just another client, go with Jeff and Laura Miller. You will be amazed with their kindness and knowledge and dedication to you. 
You call, they answer right away. They are quick to respond with what you need. They will be the first to point out anything that's not right in a house. They will point out things you may not even know about or think of. I was amazed in their knowledge and attention to detail. When we were almost ready to give up they were right there to help us and give us hope in finding the right home. 
Jeff always said "when you find the right one you will know". He was right. We did, thanks to them. I can promise you this. There is nobody else I will ever use or refer to a friend then Jeff and Laura Miller. 
I could go on and on about how great they are, so just take my advice try them out just one time and you will see what I mean. They will treat you like you are meant to be treated. 
They are truly THE BEST in every way. 
Trust me. Go with Jeff and Laura Miller. You will not regret it. 
Ty and Rebecca S. and family
........................... 
Jeff and Laura are everything you could want in a Realtor and more.  They have gone above and beyond all of my expectations and I will always be grateful for all their help. 
Steve S.
....................... 
As first time homebuyers, my husband and I didn't know what to expect from a Realtor. We had heard horror stories about Realtor's! But after working with Jeff and his wife Laura, I can't even imagine finding a home without them. They were on top of everything from the start and really took the stress out of looking and buying a home. If we had a question, he had an answer. It was also very refreshing to have someone who knew the area so well and is so actively involved in the community. I would, without hesitation, recommend Jeff to anyone who wants a stress- free home buying experience from a honest, there-for-you Realtors!! 
Jesse and Jessica M
........................... 
I would like to provide an exemplary letter of recommendation to Jeff and Laura Miller as Real Estate Agents. Jeff and Laura truly made the home buying process a pleasure from beginning to end. I sold my home in Hillsborough County and had to be out in three weeks. Jeff and Laura took on the challenge, and after viewing many homes, I made an offer on a villa in Pasco County. Not only did I move into my new home within the timeline but they went above and beyond by making sure all the details of my home purchase were considered. They are experts in the industry, efficient, thorough and knowledgeable, the team helped me integrate myself into a new community and make it home. I would highly recommend this team for any real estate needs. 
Cindy Corbin
……………………………… 
Laura and Jeff Miller are wonderful friends and great supporters of our local community. We met through our involvement with the Wesley Chapel Chamber of Commerce, where each serves on more committees than you can count on your fingers and toes. When the time came to purchase a home, Jeff and Laura were the obvious choice. They provided me with exemplary customer service throughout the entire process. 
The result- a very happy homeowner. :) Stephanie Watts
…………………………………… 
Great Team, I have had the pleasure of doing business with Jeff and Laura on more than one occasion and they are top notch. 
Kathy Midkiff
........................................... 
When planning our move to Tampa, Jeff and Laura were invaluable. We searched for a house while still living outside of Florida. Jeff and Laura helped us find a home which was precisely what we were looking for! They provided us with 360dergee video footage of the whole house so that we knew exactly what it looked like without having actually visited it. After we finally moved to Tampa, Jeff and Laura recommended handy men, introduced us to friends, and helped is get involved in community affairs. They were here for us when we needed them! We had two more real estate transactions after that and all of them were a success: smooth, exactly fit our search criteria, and fun. They always look out for our best interest. We hope to continue our new friendship and business relationship. Thank you very much, Laura and Jeff, we are really happy to have met you. 
Victoria Finke
.................................................. 
Jeff and Laura are very patient and very good. They helped us find the home that we wanted and got us a good deal. 
Larry and Callie Mason
.................................................. 
Charlie and I have used Jeff and Laura Miller's expertise on two different occasions. The first time we solicited their assistance in securing renters for a property we owned. They were fast, efficient and courteous. They secured renters before the previous renters moved out making the transition from one renter to the next flawless. The new renters are neat and very timely in paying their rent. Who could ask for more? We've also used Jeff and Laura Miller in the purchase another home. They were efficient in finding us the neighborhood and price point we wanted. All in all, they are a true ten. Their knowledge of the Tampa Bay market coupled with their willingness to work hard to ensure a smooth transaction is unparalleled. I highly recommend Jeff and Laura for your next Real Estate transaction.
Bev and Charlie Zichy
...................................... 
Thank you so much for your support in selling our home in Lake Jovita, Dade City, Florida. Your professionalism was outstanding. You and your wife did an awesome job. Whether it was supporting us with our endless questions, listening to our frustrations, or helping us with obtain professional movers, you where always there. We would highly recommend you to our friends or anyone. 
Once again, thanks for all your supports and mostly your valued friendship.
Fondly Adiel & Hilda Reyes
.............................. 
Jeff and Laura, Words can't describe how satisfied we are with your service! It has been a pleasure doing business with you and I would gladly recommend your services to anyone who would be looking for a real estate agent in your area. If we had not found you our long distance property purchase would have been nothing short of a nightmare. Clearly, you spend significant time considering the best practices in real estate and we are nothing but impressed with your courtesy, advocacy, professionalism and knowledge. It took a very short period of interaction for it to become evident that your business is your passion, and there is an infectious quality to this that made the process of buying and renting a second home enjoyable for us. We also find it personally rewarding and advantageous that in addition to getting a great real estate agent that we truly have someone in our corner and always get the right advice at the right time. We have both sincerely enjoyed our conversations and email correspondence. Thank you again all for your outstanding service, professionalism and impeccable attention to detail. In spite of a very difficult real estate market your excellent guidance and patience truly demonstrate why you are tops in your business. We could not have accomplished any of this without your help. 
Rick and Robyn Harb
............................................ 
Jeff and Laura Miller are two of the best real estate agents anyone could have. They worked with my husband and myself for almost 6 months trying to find us a home. They always returned phone calls as soon as they could. Jeff was ready to show us properties that we saw riding around the area. He guided us in the right direction when it came to putting an offer in on a house. If we needed an answer to a question and Jeff was with clients we would call Laura and she would answer it for us. We could always count on Jeff and Laura to be there for us. I have recommended them to some of our family already. 
Larry and Carol Halstead
............................................. 
Our experience with Jeff & Laura was most enjoyable and rewarding. Their dedication, knowledge, and perseverance helped to provide us with our wonderful home. If we are ever in the market for a home again, there is no one else I would call. For all that you did, we are truly grateful. 
Ed and Crystal Elmore 
 ............................................. 
Having been a Realtor for 17 years before getting into the Preschool business I can say that Jeff and Laura are heads above many in the real estate business today. Your best asset is straight forward truth full information you give your clients, not just what they might want to hear. I would strongly recommend your services to anyone.
Robert Hubert  - owner of Sugar N Spice Preschools since 1977
 .................................................. 
 My wife and I worked with Jeff and Laura Miller when we purchased our first home in 2010.
We were extremely picky about the location in that we wanted to live within a certain school district, and we had a limited price range to work with. They were able to find several homes to meet our needs.
When we finally were able to make a choice, Jeff and Laura helped us through every step of the purchase. They were available to us whenever an issue arose and took care of things quickly. Jeff saw it through to the end, even sitting with us while we signed the closing papers.
We definitely recommend the Millers for your real estate needs and we will be calling Jeff up the next time we are in the market for a new home.
Thanks Jeff and Laura.

Sincerely, Eric Nelson & Sara Rossi
Laura Miller, Realtor - Luxury Tampa Properties's Blog Posts
Home Buying
–

over 1 year ago
Home Buying
–

over 1 year ago
Home Buying
–

over 1 year ago
Home Buying
–

over 2 years ago
Skills
*Development of Client Relations
*Community Market Analysis and Research
*Tactical Strategic Marketing and Implementation
*Contract Negotiation
Introducing a fresh new look for your Profile.
Click the 'Edit Profile' button below to enter 'Edit Mode' and continue the tour.