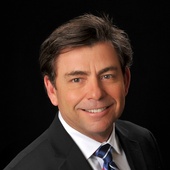 Real Estate Agent
Mark Fuller
Houston, TX

—

The Fuller Team, SWRE
Mark is a top producing Luxury Home Marketing Specialist and Expert Luxury Home Buyers Representative. Primary Focus is on the Memorial Villages area and other inner city high end areas.
Get to know Mark Fuller
Why would a buyer or seller want to work with me? 
Blah,Blah,Blah
Well, I guess this is where I go on and on about all the wonderful attributes I so proudly posses while leaving out all the goofy mistakes I've made along the way.  Hmmm. I've always been a bit uncomfortable writing these kind of things.  I'm leary that the reader might be a tad bit less impressed by my accomplishments than I, and that would be a major turnoff. Leaving out the mistakes would be omitting a huge part of my personal learning experiences that have molded and shaped who I am.  The truth is however, I do belive that a buyer or seller would benefit greatly by having someone with my background represent them.  That said, I will try and just stick to the facts with a mistake or two thrown in,  and let the reader decide if I'm the right man for the job..
Education and "Pre" Real Estate 
Hello, my name is Mark Fuller. My career started after obtaining a Bachelor of Business Administration Degree from Sam Houston State University, a Division 2 four year college that's been around since the early 1900's.  It took me 16 years working for two large Houston oil and gas companies before figuring out that working for Corporate America was not my cup of tea.  ALthough I was successful and moved up the food chain quite handily, I didn't enjoy my job and therefore lacked the passion to become truly successful. The backstabbing and babysitting required as a midddle manager was not what I was cut out for.  I was fortunate enough to have accumulated enough stock options and deferred compensation to  "retire" for 12 months and figure out what I really wanted to be when I grew up.
Entry Into The Real Estate Market 
It was during that time that I took a real estate course on how to quick flip residential properties.  Sixty days later, I did my first deal and cashed a check larger than two months salary at my last "real" job.  Needless to say I was smitten.  I went on to form Real Estate Solutions Inc., a Texas Corporation that specialized in problematic  residential real estate.  The company was successful to the extent I was able to support a family with four kids and a beautiful wife (with champagne taste) for five years.  Said beautiful and talented wife, Suzanne, just happened to be an expert in organizational skills and process systems implementation. My business went so well that Suzanne was able to leave her job as an executive assistant and manage the corporation full time. During our most successful year we bought and sold 28 houses.  I was my own boss and the only baby sitting I did was for my own kids and the ocassional contractor.  The money was good but there was still something missing. 
During that time, I made the concious decision not to get a realtor license.  The rules of the game would have to change dramatically if licensed. On the rare ocasion that I needed to list a property for sale on the MLS, I engaged the help of a successful real estate team.  The fifth year in business, the market shifted and the opportunities to  purchase homes became more and more difficult.  I noticed however, that the realtor was making money hand over fist.  At the risk of sounding pompous, lI'll just say that the realtor and her staff were not the sharpest tools in the shed.  Further, they were not that professional either.  Yet she made better money as an agent than I was making as a flip investor. 
Becoming a Licensed Realtor
During the five years as President of Real Estate Solutions Inc., I made a lot of mistakes and had a lot of successes.  It was through this process of trial and error that I gained a tremendous amount of expertise in the following:
Accurate valuations of residential real estate regardless of location Purchasing a property for the lowest possible price Negotiating a purchase contract Marketing a property to sell quickly for the highest possible price Staging a property to sell Negitiating a sales contract Contract management from inception to closing Deeds and Liens Foreclosures Mortgages: how they work and the behind the scenes process to a successful closing Property Tax Valuations and Prorations.
What I realized is that I had become proficient in these areas by necessity- I was dealing with my own money. Any mistakes and it would cost my family real dollars.  It didn't take long to learn the dos and don'ts especially when "baby needed a new pair of shoes".  Don't get me wrong, we made good money and I can honestly say we never lost money on any one home.  We always built-in enough spread to cover the unexpected.  We did break even on a few and the profits could have been much higher on others.
Along the way, we met a lot of different real estate agents. Suzanne and I were amazed at how quickly they seemed willing to give away their clients' money.  I was easily able to out negotiate many of them. How could this be? These were paid professionals licensed to do this, right?.  When I started digging and asking questions the answers came to me.  Many of these agents didn't even own their own home! Many of them were former actors and actresses (waiters and waitresses) with little professional experience at all.   Ok everyone, lets get real. How can someone be qualified to represent a buyer or seller if they have never even bought a home for themselves?? And get paid handsomely for it?  Furthermore we discovered there was a 70% turnover every two years Wow! Turns out a realtor's license was very easy to get, but a lot harder than it looked to use successfully.   Suzanne and I had a major BGO (Blinding Glimpse of the Obvious). The public needed us.   We realized that we could use the experience we gained the hard way, and help the public steer clear of similar issues.   We decided to take the business on a different track and start our own real estate practice.
The Early Years
Having a college degree in finance meant I only needed two courses in order to sit for the Texas Licensing Exam. I took the courses, sat for the exam, passed with flying colors and 45 days later I was a licensed realtor. Boy was I excited. This was going to be like fishing out of a barrel.  With business plan in hand I approached a top real estate team I knew and convinced them that I was just what they needed.  My plan showed me increasing their business by 20% and me earning six figures the first year.  So over the next six months with high expectations and very little training or support from the team leader, I managed to spend a great deal of time waiting for the phone to ring and eating my own  cookies at the open houses no one was attending.  Needless to say I was not on track with my business plan.  When I finally closed a deal or two, the broker took so much out that very little was left to take home. This was not working!.
I had heard that Keller Williams Realty was a great training company so I tried them next.  Sure enough, the rumors were true. Not only did they have great training, but the commission splits were much better.  Their business plan made a lot of since and their high standards felt right.  So with renewed enthusiasm, I was able to bounce back the next six months and earn an income slightly above the poverty level for a family of five.  Hmmm.  Not quite the six figures I expected.  Just when Suzanne and I were about to go out and look for a real job, we were invited to a free half day seminar.  Since the price was perfect for our budget and there were not many customers to take up our time, Suzanne and I attended.  What an amazing half day it was.
Turning Point
Brian Buffini was the featured speaker and he was amazing.  Here was a very successful (rich) businessman that that was charming, funny and had high values. He just happened to run the most successful professional coaching company on the planet. Brian had been a successful realtor and developed a coaching company around the processes that served him so well. As you might have guessed, the free half day was just a front to get you to sign up for the expensive three day program.  Suzanne and I were so impressed that we drank the Kool-aid and went to Austin for the whole enchilada.  Or so we thought.  It turns out the three day program was just a front to get you to sign up for the VERY expensive Coaching Program.  The difference between this program and all the others however, was this one seemed to employ common sense principles doing uncommon things in the industry.  So Suzanne and I spent money that we didn't have (thank you Visa Card) and took the bait. We now had a coach.  We figured, this was it - if we couldn't make this system work, then we were just not cut out for this line of work.
The Buffini System's basic premise was learning how to run a referral based practice - on purpose.  We were taught that the majority of realtors spend most of their day trying to recruit new victims (customers).  They do things like cold calling, door knocking, attending open houses and preparing those pretty little marketing pieces we all chunk in the trash at first glimpse.   We were taught to do none of that.  We were taught to keep our heads down and pour ourselves into the needs of our clients.  We were taught what excellent service means and how to administer it before, during and after the sale.  At the end of the day, the client would be so thrilled they couldn't wait to refer us to their friends and family members.  We were also taught how to ask for a referral the proper way and taught to keep asking.  We were introduced to the power of hand written thank you notes.  We were taught how to start up a client appreciation program.  Suzanne and I implemented every system we could as fast as we could. Buffini also spent a great deal of time on personal growth and development as well as teaching us how to keep our lives in balance.  We were taught budgets and forcasts and goal setting and many more great business principles.   The name of Brian's seminar is called The Turning Point .  It truly was a turning point for Suzanne and I.  We did pretty well our second year in the business and by the third year, we were the top producing agents in our office (out of 200 agents).
Our Practice Today
 There have been lots of peaks and valleys along the way but I'm happy to report that I have been the top producing agent in our office the last five years.  In 2006, we sold $12 million in real esate and finished in seventh place for the entire southwest region for Keller Williams.  2007 was been even better.  We closed $17.5 million dollars and ranked third in the southwest region.  We still run a referral based business but have expanded our reach into networking and building alliances with builders and relocation companies.  Our new website shows an increased focus on luxury homes but we still help clients in all price ranges and income levels. 
We still place a high degree of importance on customer service.  We are constantly training and learning how to be the best at what we do.  We use technology to create websites for our buyer clients with homes matching their criteria on the site.  The client is emailed every time a new house comes on the market. The client only needs to log on to their private site to shop online.  They can also map properties, research schools and attach notes about their favorite homes on their site.  On the markteting side, we use cutting edge technology to schedule showings. report these showings to the seller, track online hits to their listings and create unique websites for our high end listings.
Well, that's about it. I hope you've enjoyed our story. I would be glad to meet with you one on one sometime to show you in detail what our service looks like.  It would be our pleasure to take great care of you or someone you know!
It's a good life!
Mark Fuller
Mark Fuller's Blog Posts
Real Estate Industry
–

almost 6 years ago
Home Selling
–

about 6 years ago
Home Selling
–

about 6 years ago
Home Selling
–

over 6 years ago
The Fuller Team
Mark Fuller - The Fuller Team Keller Williams Realty - Houston Real Estate Agent Memorial Villages, West Houston, Energy Corridor, Katy, Eldridge, Bunker Hill, Piney Point, Hunters Creek, Spring Valley, Katy Tx Fulshear Tx, Sugarland, Inside the loop, Bellaire, Medical Center
Certifications
Certified Luxury Home Marketing Specialist
Expert Home Buyers Representative
Corporate Relocation Specialist
Real Estate Investments
E Agent Certified (Technology Certification)
Introducing a fresh new look for your Profile.
Click the 'Edit Profile' button below to enter 'Edit Mode' and continue the tour.