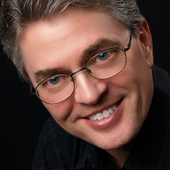 Mortgage and Lending
Mark Warner
Developer of RateWindow, the first transparent mortgage search engine. Consumers can now access real-time wholesale rates and pricing and can choose how to use the yield spread premium to benefit the
Get to know Mark Warner
Mark Warner is the founder and CEO of RealEspace® LLC, a company developing revolutionary real estate technology products. Its flagship product is RateWindowTM, a consumer-facing, transparent mortgage widget. He has 30 years experience as a tactical financier, property developer, entrepreneur, and real estate professional. He has successfully founded, funded and operated several real estate partnerships.
In 1994, Mark founded a financial services firm which provided real estate, mortgage, insurance, and financial consulting services to its clients. Previously, he ran Warner Financial Group, a Texas registered investment advisory firm founded in 1982. Over the years, this University of North Texas alum has successfully raised over $100 million for various securities and insurance products.
On a personal level, Mark spent much of his time on a basketball court learning the value of hard work, the need for strong leadership and the importance of playing together as a team. He also learned that success sometimes comes from tossing the old playbook and trying something completely different. He incorporated these same values as he built the foundation of FireDream and, subsequently, RealEspace, LLC.
A licensed mortgage broker in the state of Texas, Mark is a strong advocate of transparency in the mortgage industry. While he no longer focuses on originating mortgages, Mark remains actively involved in the mortgage and real estate industry - developing tools to aid mortgage professionals and consumers throughout the process of the mortgage transaction. Mark also now leads a team of seasoned mortgage, financial, and technology professionals. Their goal: to provide good service to clients for a fair and transparent price and to make their clients lifelong raving fans.
Certifications
A mortgage loan. Most people have to have one, but nobody looks forward to it. It's hard to understand all of the terms, and by the time customers pay all of the fees, they're left with nothing in their pocket. And worst of all, they always wonder whether they really did get the best deal.
Now there's another choice. A choice that will rebuild consumer trust in the mortgage lending industry. RateWindow™ is the first and best transparent loan pricing program—and it's setting a new standard in mortgage lending.
Why? Because with RateWindow™, customers get to know that they really will get the best deal - because they choose it themselves. They know up front what rates they qualify for, and how choosing a specific rate can benefit them. Are they looking for the lowest rate, even if it means they have to bring more money to the table? Or are they strapped for cash, and needing a little help towards closing costs?
RateWindow™ gives clients information at their fingertips that shows them how much money they will need pay—or or how much will be applied towards their closing costs—based upon the rate and term that they select. They access RateWindow™ through the websites of real estate agents, title companies and mortgage companies, then provide basic information, such as the anticipated loan amount. Within moments they will see the options that are available to them. And they'll learn how much of a Freebate™ they are eligible to receive-exclusively through RateWindow™.
No surprises.
With RateWindow™, customers save money by paying a reasonable fee to their mortgage broker that's disclosed clearly and up front. And costs like appraisals and title searches are passed directly through to them, with absolutely no broker mark-up. That way, there will be no surprises waiting at the closing table; just happy clients ready and willing to sign.
RateWindow™ provides customers the same information that is available to their loan officer in a simple, easy-to-understand format. It also meets all state and federal disclosure regulations to ensure that your clients have all of the information that they need to make the best decision. Borrowers can now feel secure in their loan choice and lenders and real estate professionals know that they're providing their clients honest, straightforward service that will keep them coming back.
Introducing a fresh new look for your Profile.
Click the 'Edit Profile' button below to enter 'Edit Mode' and continue the tour.