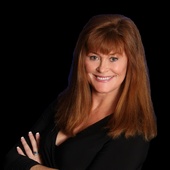 Real Estate Agent
Mary Condon
Natick, MA

—

Peoples Choice 4 Real Estate
My primary focus is on YOU and your needs! It is my Pleasure to serve you with the Expertise and Care you Deserve. Please give me a call so that I may learn how I can Best help you. 508-479-9833
Get to know Mary Condon
Why would you want to work with me as your agent? What sets me apart from others? Aside from my expertise from years of education and experience the other tangible aspect is basically Who I am and how I will treat You. I CARE !
I have a unique perspective on life. I can walk a mile in YOUR shoes and yet be objective enough to help you through the "stuff" life throws at us. I come up with solutions to everyday problems...and we all have problems especially when we are moving.
* Are you going through a Divorce? I understand and will walk as your guide by your side. We will handle the emotional and logistic aspects of a divorce move in an empowering way for you.
* Are you "empty nest"? A bit unsetteled about your empty house yet excited about a wde open future? I get that, I have gone trhough that, and I will walk beside you respecting what you are going through.
* Are you moving far away for a job change? Been there, done that and I can be an emourmous resourse for you.
* Moving to a new town in MA...excited...somewhat nervous? Congratualtions - I would be excited to help you get to know you town so when you arrive you will already have "people".
* Children adjusting to the move? Small children are nervous that when you sell the family home all their toys and animals stay at thehir home and don't go with them....You can help by providing them with a small box and helping them pack their treasures and atually help them put the box into the car! Works Wonders!
* Relocating? I offer a comprehensive referral system to you - FREE! Simply call me before you start the process: 508-479-9833
Face it - Selling a home, Buying a home and moving are all emcompassing activities and affect our emotional, physical and spiritual selves. I have a unique, inborn, ability to hone in on what YOU need and I am there for YOU. We are all humans and I believe we give back by being our best for others. I CARE! I am there for YOU.
So please allow me to be of service to YOU. It is a mutually rewarding opportunity and a terrific life experience.
Simply call me: 508-479-9833
Also: I am expanding my business and could use your help if you are willing.
If you know of someone who is thinking about Selling or Buying a home.. could you Please Refer me to them? !!
You usually hear about this at work, at church, on a son or daughters sport team, in your family, or in your neighborhood.
I promise you that I will treat them exceptionally well and with all my expertise.
Thank you and with Warm Regards,
Mary Condon, Broker/Owner
Peoples Choice 4 Real Estate
marysold@gmail.com
508.479.9833
Certifications
I'd like to be YOUR "Marketing Guru"...Why? Because I SELL HOUSES! I am so committed to pricing, marketing, staging and selling your home accoring to YOUR terms.
I List and Market homes comprehensively over the Eastern part of MA from Boston to Worcester; Boston through Cape Cod; Boston and the North Shore. WHY - because I am an expert at marketing and selling homes and it doesn't matter where the home is - My systems and expertise are about the "Product"... your home ...and I can sell it wherever YOUR home is georaphically located.
Call me to learn MORE: 508.479.9833
Beause the vast majority of home buyers BEGIN their search on-line I use technology to be in touch with buyers
I use the "Cloud" to simply and expediate all the paperwork. I use mobile apps to communicate, locate, netwrok and research the aspects which make a sale happen!
For Example: I have the Powerful ability to market YOUR HOME on-line on over 20 major home buyers web sites.
Imangine the ten's of thousands of home buyers who will see that your home is for sale! That is the goal of marketing... because the more people who know that your home is for sale the greater the odds of receiving a substantial offer from qualified buyers who can meet your terms.
Check it out:
Boston Magazine
The New York Times : 30 million page views and 2.5 million visits/mo
Boston.com and Telegram.com 
reach 3.5 Million users/mo and nearly 40% of New England adults who plan to buy a home in the next 24 months
Trulia
Homefind.com more than 5 million visitors /mo
MassachusettsRealEstate.com
Homes.com , a national consumer portal
Zillow
CPC Open Houses ranked on page #1 on Google
Boston Courant , circulation of 55,000
The New England Homefinder
Suburban Real Estate News
Distinctive Homes Magazine
The Real Estate Book
Vast.com
FrontDoor.com
Hotpads, Inc.
An Online Real Estate Magazine
Real Estate Mapping, Inc
MassLive (Western MA)
Introducing a fresh new look for your Profile.
Click the 'Edit Profile' button below to enter 'Edit Mode' and continue the tour.