Mary Wilcox BPOR, CDPE, SFR, ASD, ABR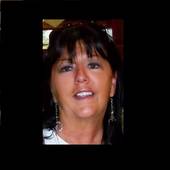 2008033300 SP00566133
Real Estate Agent
Mary Wilcox BPOR, CDPE, SFR, ASD, ABR
Reece Nichols Mary Wilcox BPOR, CDPE, ASD, SFR, AB
Kansas City, MO

—

Reece Nichols-Mary Wilcox
Realtor-CDPE, SFR, ABR, ASD, BPOR-- Kansas City Metro Area, short sale & foreclosure Specialist also regular resale (always appreciated) Kansas City Metro Area Real Estate Licensed in KS & MO
Get to know Mary Wilcox BPOR, CDPE, SFR, ASD, ABR
Mary Wilcox CDPE, ABR, SFR, ASD, BPOR                       
 Licensed in MO & KS
 816-616-7165 direct
Mary Wilcox BPOR, CDPE, SFR, ASD, ABR's Blog Posts
ActiveRain Community
–

almost 11 years ago
ActiveRain Community
–

about 12 years ago
ActiveRain Community
–

over 12 years ago
Certifications
BPOR,CDPE,BPOR,ASD,ABR,SFR designations
KCRAR, MAR, NAR, KAR, NABPOP Affiliations
Awards
Too busy selling homes and helping people to participate in the politics.But, I do have 100's of REwards assisting families in finding their dream homes. Assisting families with the largest investment of their lives, successfully. AND best of all they REWARD ME by referring me to everyone they know!   YAY!
Skills
Top-notch Negotiator
Thorough knowledge of The Kansas City Metropolis, financing, title, all aspects of real estate
Expert answers to your Real Estate questions!
Testimonials for Mary Wilcox BPOR, CDPE, SFR, ASD, ABR
R HOLT INDEPENDENCE MO

07/20/2016

4/6/2016
She was an angel! She dealt with my elderly parents and all their quirky and sometimes difficult manners. So many other agents wouldn't or couldn't. Then we heard about Mary and we were so glad we did! I want to shout out to all that both my parents and I would recommend Mary Wilcox to everyone! She is incredibly knowledgeable about banks & financing & foreclosures and all the difficulties. She just glided us right through them. She made it a very palatable experience when other Agents failed us.The thought of losing their home was devastating to my parents. I will be grateful forever for the way she treated my parents through this very emotional sale of our life-long home. She made their dilemma cease to exist! She's an ANGEL! She told us from the beginning that referring her to friends & family is how she stays in business. So, I definitely want her to help any & all families she can!

AARON AND MICKI WAINSCOTT, GREENWOOD

07/01/2016



mary was selling a house we were interested in buying. We immediately took to her extensive knowledge and caring nature. We knew we wanted to work with her going forward. She was so patient and we knew instantly she was "our broker" If there was an option above excellent I would have marked it! I cannot express enough how well she did her job. Her knowledge is out of this world. Absolutely amazing and will use next time!

GINO L- LEAWOOD KS

06/24/2016


I would recommend Mary Wilcox because she has been an excellent broker agent for me. I think of her as an ally when trying to find the right property. I value her input and judgement. Her local knowledge is greater than mine, and I rely on her advice about which properties are the best ones to choose. I have purchased 5 or so houses with Mary and will probably be getting 2-3 more in the next 18 months or so. She has really done a heck of a good job, and made my search for the right houses much easier.

SUSAN RUDICK AUSTIN TX

06/06/2016

Mary was so kind and helpful. She understood my needs and always thought of me before herself. She gave me excellent advice when I asked for it and it resulted in a sale during a bad situation in my life. She was a friend, as well as an excellent sales person. I will forever be in debt to her for helping me sell my house when the prices in my neighborhood had bottomed out. I was in a bad financial situation and I had to move to be with my daughter and granddaughter (who was going through treatment for leukemia at the time).Mary helped me through a difficult time in my life. I was so worried my house wouldn't sell and her decisions proved successful. Even though Mary was busy, she always gave me the time I needed to discuss concerns. I recommend Mary Wilcox to anyone wanting a great experience when selling a home.

MATTHEW STARR RAYTOWN MO

05/27/2016

Mary Wilcox was the best realtor we could have had. She went after every little thing we asked for, made countless trips to houses to see if repairs were getting done and worked quickly to get us showings of houses we were interested in. She took our "must haves" and met them every time, even bringing more perks than we considered. She definitely made the house hunting experience delightful and entertaining. Giving her expert advice when we needed it, or keeping silent when she felt necessary. We're both completely in love with the house we got and are si grateful to Mary for finding it for us.

LINDA GOTTSCHALK GLADSTONE

09/05/2015

9/4/2015
We were really lucky to find Mary to be our agent. Not only was she able to get our house under contract in less than a week, she helped us get into our new home. She was very knowledgable about the areas we were looking in (Gladstone, Liberty, North KC, etc.) which also helped since we are less than familiar with them. I can also say that it is easy as a home buyer to get caught up in how "pretty" things are and Mary was also there to help us see some of the things that may be an issue with appraisals, resale, or just general issues with homes that we might want to address if we purchase. Never pushed us to buy or not buy a home but provided and objective view so we were well informed on our decisions. She also was very helpful in guiding us to some great resources. Our original finance person left a bad taste in our mouths and Mary pointed us in the direction of a different person and we were not only much happier with them, we even got a better rate on our home!!! I would highly recommend anyone go to Mary when looking to buy or sell a home!

CHARLEE PECULIAR MO

04/05/2015

ur loan process was a nightmare that any sane person would've walked away from. But, Mary not only hung in there, but made things as easy as possible for us, revising our contract multiple times, and even changing our loan type. She kept us updated through the whole process, all the way up to the loan being funded. She made sure we understood all of our options and made educated choices. She was knowledgeable about insurance processes, different loan types, the appraisal and inspection processes, and essentially everything there is to know when buying a home. We're first-time homebuyers. This process can be terrifying. Mary made sure we were comfortable and as stress-free as possible during the high stress situation of buying a house. I send everyone I know who's looking into buying a home to Mary. No second thoughts whatsoever. She's a miracle worker!
Introducing a fresh new look for your Profile.
Click the 'Edit Profile' button below to enter 'Edit Mode' and continue the tour.