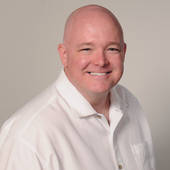 DRE#01353034
Real Estate Agent
Matthew Bartlett
Glendora, CA

—

Hill Top Real Estate/BRE Lic. #01353034
Matt Bartlett Mobile Notary 223 N. Pennsylvania Ave. #B Glendora, CA 91741 (626)221-8252 - Cell
Get to know Matthew Bartlett
As a premier real estate agent in Glendora, I'm here to provide you with all the resources and information you need to buy or sell real estate. I work with buyers and sellers in Glendora, San Dimas, La Verne, Claremont, Rancho Cucamonga and the surrounding areas and I've had extensive training in the latest real estate marketing strategies. I'm confident that I can offer you knowledge and tools most other agents can't.
Contact me so I can keep you updated on the latest real estate activities in our community and answer any questions you may have.
Thank you and I look forward to assisting in all of your real estate needs!
LICENSES:
1) California Real Estate (BRE. #01353034)
2) California Notary 
ABOUT MATTHEW:
When it comes to your real estate needs, look no further than Matthew A. Bartlett. His real estate office is nestled in the beautiful village community of Glendora. As a respected Realtor, and Notary his goal is to assure that your personal goals and needs are achieved first and foremost. Through Matthew's enthusiasm, dedication, invaluable insights into the local market and overall expertise you can be sure to achieve top dollar in the sale of your home.
With a Positive Attitude in Both Life & Business Matthew is Earning Success Each Step of the Way
 
When you meet Matthew A. Bartlett you can't help but notice his warm smile, and positive attitude. Armed with a 23 plus year background in sales, marketing, and customer service you can't help but feel confident that the right Realtor and Notary is working for you! Matthew's philosophy is simple. "Success doesn't fall into your lap; you have to earn it."
A LIFELONG PASSION
A devout sports fan since he was little Matthew grew up in Rancho Cucamonga and played both football and basketball. Today he especially enjoys watching the Pittsburgh Steelers and the USC Trojans during football season. And he graduated high school from Alta Loma High. Today Matthew spends family time with his wife Heather, their son Connor, and their daughter Emma. Matthew and his family currently reside in the beautiful Foothill City of Glendora.
COMMUNITY INVOLVEMENT
Community involvement is an important part of Matthew's personal and professional life. He coached girls youth softball in his hometown of Rancho Cucamonga for 5 years. He currently coaches his son and daughter in the Glendora National Little League, where he also holds a seat on the Board of Directors. He is a Member of the City of Glendora's Beautification Panel. He is very active with his family and friends at Glendora's Cornerstone Bible Church, where he is a member of their True Religion & Greeter Ministries. He is also a member of his Church's softball team and facilitates the Church's Financial Peace University & Legacy Journey classes. He keeps up with the local market, schools, events, and developements as a member of the Glendora Chamber of Commerce since 2002, where he currently holds a seat on the organizations Legislative Committee and formally sat on the Board of Directors for 6 years, was a member of the Executive Committee for 1 year, Chaired the Ambassador's Committee for 2 years, was a member himself of the Ambassador's Committee for 6 years and sat on the Legislative Committee for 2 years. He also Chaired the Chamber's Relay For Life Team in 2006. Matthew is also a Member of the La Verne Chamber of Commerce since 2012. Matthew has also been a member of the Glendora Kiwanis Club since 2003.
COMMITMENT TO HIS CLIENTS
Matthew's positive attitude exemplifies his committment to his clients. It's an attitude that he takes to heart, he is tenacious, focused and truly cares about his clients. "I do what it takes to assist my clients, and that extends well beyond closing the contract to buy or sell a home with me."
YOUR REAL ESTATE PROFESSIONAL
So when you need to hire a Professional Realtor to assist you in the sale and or purchase of a home, all you need to do is call Matthew today!
PROFESSIONAL AFFILIATIONS: 
. Member of National Association of Realtors
. Member of California Association of Realtors
. Member of Citrus Valley Association of Realtors
. Member of MRMLS
. Member of National Notary Association
. Member of Glendora Chamber of Commerce
. Member of La Verne Chamber of Commerce
. Member of Glendora Kiwanis
. President of the Glendora Welfare Association
. VP of Programs Glendora Community Coordinating Council
VISIT MATTHEW and his TEAM at www.matthewbartlettrealestate.com 
JOIN ME ON:
Facebook Page:
https://www.facebook.com/matthew.a.bartlett
LinkedIn:
https://www.linkedin.com/in/mattbartlettone/
Instagram:
https://www.instagram.com/c21masters_matt_a_bartlett/?hl=en
Twitter: http://twitter.com/mattabartlett
Pinterest:
https://www.pinterest.com/mbartlettreales/
Like Me At:
Facebook: 
https://www.facebook.com/Matthew.Bartlett.Real.Estate/
Matthew Bartlett's Blog Posts
Home Selling
–

over 8 years ago
Home Selling
–

over 8 years ago
ActiveRain Community
–

over 11 years ago
Certifications
BUYERS:
Buying a home is an exciting time in one's life. Making the smart move of choosing a REALTOR® is your first step to ensuring that your new home and community meets your needs. My services and experience range from financial aid to helping you find the home that best suits you and your family. I pride myself on repeat business and hope you'll come to understand why.
How I Can Help
Before you start looking
Closing Costs
As Your Agent, I Will:
Assure that you see all the properties in the area that meet your criteria. Guide you through the entire home buying process, from finding homes for you to view, to getting the best financing. Make sure you don't pay too much for your new home and help you avoid costly mistakes. Answer all of your questions about the local market area, including schools, neighborhoods, the local economy, and more.
Before You Start Looking For Your New Home:
Check your credit rating. Straighten out any errors before its too late. Determine a comfortable monthly budget for your new purchase, including down payment and monthly payment. Find a Lender that meets your needs and get pre-qualified (preferably pre-approved). Choose a REALTOR that you trust and who understands your needs. Determine what neighborhood best matches your needs. Identify important features you need your new home to have.
Closing Costs to Expect:
Lender fees include charges for loan processing, underwriting, preparation and establishing an escrow account. Third-party fees include charges for insurance, title search, and other inspections such as termites. Government fees include deed recording and state & local mortgage taxes. Escrow and interest fees include homeowner's insurance, loan interest, real estate taxes, and occasionally private mortgage insurance.
SELLERS:
Selling your home shouldn't be a stressful ordeal. Making the smart move of choosing a REALTOR® is your first step to ensuring that your investment in your home pays off. My services and experience allow you to focus on your move while I manage your home sale from our initial consultation to the closing deal, and beyond. I pride myself on repeat business and hope you'll come to understand why.
What I will do for you
Recent Home Sales
Getting the highest price
Closing Costs
Complete a comparative market analysis that will compare your home's value to that of your neighbors. Complete a net sheet which will itemize your costs to sell your home and determine your approximate net profit upon close of escrow. Compile a comprehensive plan detailing all the efforts I will employ to sell your home, including Internet and local media. Present your home to as many qualified buyers as possible getting your home maximum exposure. Help you stage your home and generate curb appeal to ensure you get the highest price. Assist with obtaining offers and help you in negotiating the best deal as smoothly as possible. Help you find your next home and answer all of your questions about the local market area, including schools, neighborhoods, the local economy, and more.
Recent Home Sales:
What are homes selling for on your street? Contact me to find out what neighborhood homes are selling for, free of charge, or choose a more detailed analysis of the value of your home.
Getting the Highest Price for Your Home
Curb appeal is key and could make a difference whether people stop and take a flyer, or drive right by. Staging your home is important and many buyers will stay in your home longer if it's staged appropriately. I have experience, fresh ideas and many local resources to present your home in the most effective manner.
Closing Costs to Expect:
Title insurance fees depend on the sales price of the home. Broker's commission is a full-service fee and is negotiable. Local property transfer tax, county transfer tax, state transfer tax, and state capital gains tax are the charges that you'll pay for the privilege of selling your home. Credit to the buyer of unpaid real estate taxes for the prior or current year are variable and depend on when you close and when your taxes are due. FHA fees and costs are all fees are now negotiable between an FHA buyer and seller. Home inspections fees are in some circumstances paid for by the seller and include pest, radon and other inspections. Miscellaneous fees can accrue from correcting problems noticed during the home inspection.
Awards
Glendora Community Coordinating Council - Humanitarian Service Award Winner, February 2018
Testimonials for Matthew Bartlett
Matthew & Ashley Morisset

06/19/2013

Matthew & Ashley Morisset

June 19, 2013

Dear Matt Bartlett,

We both wanted to say thank you for devoting so much time and energy into helping us find a

home. We sincerely appreciate it. And while we may not have ended up with a property from

you, you have earned life long customers in us. Any future buy, selling, and investing will

definitely be through you. Thanks again for everything!

Matthew & Ashley Morisset

Randy Beckers & Sandra Serna

08/06/2010

Randy Beckers and Sandra Serna
1115 E. Gladstone St. Glendora, CA 91740

August 6, 2010

Century 21 Masters
Matthew A. Bartlett, REALTOR
140 S. Grand Ave., Suite H
Glendora, CA 91741

Dear Matt,

Sandra and I would like to deeply thank you for all of your hard work in helping us purchase our new home. I feel that I must bring to your attention the outstanding customer service we
received during the grueling long search for our first home.

We were very delighted to have met you and extremely satisfied with the respect and patience during our house hunting days. Your professionalism. courteous attitude, and expert knowledge were indeed highly praised by us and it shows a great deal of the professionalism that you and your organization at Century 21 Masters provide to your clients.

We definitely appreciate everything you have done for us and I hope that your future clients experience the same great service that we have experienced.

Sincerely

Randy Beckers and Sandra Serna
New Home Owners



Mr. Ahmed Y. Ahmed

11/04/2008

November 4, 2008

Mr. Ahmed Y. Ahmed,

Being in the market for almost 2 years looking for the right property and after dealing with a number of real estate agents claiming they know what they are doing, I just felt fortunate to have met Matt. Matt directed me to the right properties and gave me the pulse of the market and after 3 counter offers on 3 diferent properties in a row we found our new home.

Matt gave us a different experience during the purchase process and the showing process and therefore for any future purchase or sale I will definately use Matt as my real estate counselor. Finally I'm in the home which I like. Thank you Matt.

Sincerely ,

Ahmed Y. Ahmed
(626)203-1747





RELIABLE PROPERTIES
6399 WiLSHIRE BLVD., SUITE 604 •
LOS ANGELES, CALIFORNIA 90048-5709
(323) 653-3777 • FAX: (323) 6SI-40II

October 22, 2008,

Matt Bartlett
Century 21 Masters
140 S. Grand
Glendora, CA 91741

In regards to: 1946 Grier St Pomona, CA 91766

Dear Matt Bartlett,

I cannot thank you enough for the time and work you have poured into selling my home.

As you know I am a licensed real estate agent and have been in and out of the business for 17 years and I have worked with many a realtor but, not as caring, intelligent, compassionate and willing to go out of your way to make this house sell.

Your company is fortunate to have you represent them, I am grateful to have you on my side.

Respectfully yours,.
Frank Tovar
•Area Maintenance Supervisor




Introducing a fresh new look for your Profile.
Click the 'Edit Profile' button below to enter 'Edit Mode' and continue the tour.