Chris Miller Nevada Land with Water Rights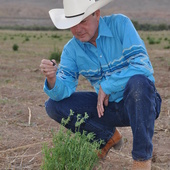 s.0067929 NV
Real Estate Agent
Chris Miller Nevada Land with Water Rights
Land with Water Rights For Sale
Mesquite, NV

—

Vegas Grand Realty and Property Management
Nevada Water Rights, 38 Years of Real Estate Experience you can trust. Consulting Available. "How to Buy Water Rights", New Release Book Order Your Copy Today
Get to know Chris Miller Nevada Land with Water Rights
Nevada ranch land with Water Rights,Nevada land with Water Rights,irrigated farm land with water rights,ranches,land,water rights 
New Release Book How to Buy Water Rights Order Your Copy Today
Chris W.  Miller a  Nevada real estate  agent, has 38 years of real estate experience and is a Realtor with Vegas Grand Realty and Property Management. A Buyer/Seller guide and consultant, with up to date land, ranches, farms, and water rights market facts and trends, he is available to help you make good market decisions, whether buying or selling. Specializing in Nevada ranch and farm land with water rights, irrigated farm land, Nevada ranch land with water rights, as well as the Mesquite market. Call Chris today to buy or sell your property. 435-862-5951. Chris is a Nevada irrigated farm and ranch land with water rights real estate market specialist.

Chris's roots in the land go back generations, "the family traveled by covered wagon on the Oregon trail to homestead on the rich soil of the Palouse region in southeastern Washington State."

His real estate career began in the mid 70's in Santa Fe, New Mexico.

He holds a number of designations including Graduate Realtors Institute (GRI), Certified Residential Specialist (CRS), Accredited Buyers Representative (ABR), and Certified New Home Specialist.

He has worked as a graduate assistant trainer for Dale Carniegie Sales training program as well as an in-house training broker for a number of general realty companies and home builders.

His work with land, resort developers, and home builders has taken him to Texas, New Mexico, Colorado, Wisconsin, Missouri, Arkansas, and since 2003 Nevada. From condo conversions in Dallas to mountain retreats in Pagosa Springs to private gated golf communities in Branson.

He first joined Realtors Land Institute in 1987 and has experience with hundreds of land transactions, including land involving water rights. Specializing in Nevada Land with water rights, irrigated Nevada farm land and development land.

Chris has a wide and diverse background in real estate.
In addition to real estate, Chris was educated as a financial advisor, he was trained in the North Tower of the World Trade Center, a block off Wall Street with Morgan Stanley Dean Witter, and worked as a broker/advisor. 
Chris Miller Nevada Land with Water Rights's Blog Posts
Home Buying
–

almost 11 years ago
ActiveRain Community
–

about 11 years ago
ActiveRain Community
–

over 10 years ago
ActiveRain Community
–

over 11 years ago
Testimonials for Chris Miller Nevada Land with Water Rights
Jeffrey A. Cogan, Esq.

07/31/2013

Re: Expert Witness


To Whom It May Concern:


On June 12, 2013, I represented a Land & Cattle Company and its owner, in a contested Chapter 11 Bankruptcy Confirmation Hearing relating to property owned by another Land & Cattle Company in Lincoln County, Nevada. One of the primary issues to be decided by the Honorable Bruce A. Markell, United States Bankruptcy Judge for the District of Nevada, was the value of the property that is owned by debtor Land & Cattle Company The mortgage holder retained Mr. Miller as our expert to give his opinion as to the value of approximately 600 acres of ranch land, together with water rights associated therewith, located in Lincoln County, Nevada.

The debtor Land & Cattle Company retained a certified appraiser as its expert. Mr. Miller, was called to the witness stand and first answered questions to qualify him as an expert as to the valuation of the land and water rights in Lincoln County. Judge Markell found him to be qualified as an expert. Mr. Miller was then questioned as to the value of the subject property and gave detailed testimony as to not only the basis and facts that formed his expert opinion as to the value but also refuted the valuation of the opposing side's certified appraiser. It is my opinion that Judge Markell, who was one of the most notable Bankruptcy Judges in the country, followed the testimony as provided by Mr. Miller and found Mr. Miller more credible. Judge Markell did not do what is common in the bankruptcy practice of just averaging the two figures provided by the experts; Judge Markell determined the value at approximately fifteen percent (15%) of debtor Land & Cattles' expert, which was very close to the figure that Mr. Miller testified to. Mr. Miller answered the questions both on direct and cross examination authoritatively and clearly which required the Court to form its basis for the ultimate value of the property.

I would not hesitate to use Mr. Miller in any valuation proceeding in the United States Bankruptcy Court, the United States District Court or the District Court for the District of Nevada and am confident that the testimony he would provide would form the basis for any Court's ruling in the client calling Mr. Miller as a witness.

If you desire to further discuss Mr. Miller's expert testimony, please don't hesitate to contact me.

Terrific Ranch and Land expert. Knows Nevada Water Rights. Committed to on-going education and keeps up on the latest Legislative Changes. Chris is the "Go-To" Guy throughout Nevada for large acreage, ranches and Farm Land!

I worked with Chris Miller in the same Real Estate Company - He was very informative with his clients, did not exaggerate the sale/purchase possibilities, and very knowledgeable regarding the financial aspects of their properties

Chris Miller is that rare personality we find among those willing to ask questions that reveal wisdom on their part while challenging established authority. His writing shows this best when he was willing to publish accurate statistics of the housing collapse and its impact on the local community when others dared not discuss it. He actually helped the local non profit housing organization I was serving to better understand the market and thus save our money by not buying at a bad time to buy. I wish Chris Miller the best because he deserves the highest respect.

Chris is truly a real estate professional! He has put in the time, energy and hard work to distinguish himself as the "go to guy" for real estate investing. He has his finger on the pulse of the real estate market, and is cognizant of all the complex factors which can affect short and long term commitments in buying real estate. I feel fortunate to call Chris a friend and would look to his wisdom and insights on real estate related questions any and every day of the week. He has an understanding of what REALLY matters when it comes to the bigger picture of investing in real estate, and the forces of the economy to which you should pay close attention to as you make life impacting decisions in purchasing real estate. His integrity and knowledge make him the "diamond in the desert" of real estate permutations, combination's, peculiarity, potential, platitudes and possibilities.

Allen M. Metos

06/15/2011

This letter is to serve as employment recommendation for Chris Miller.

I have been acquainted with Chris for the past ten years. Chris was recommended to me by the Mayor of Mesquite, Nevada, when I inquired about a knowledgeable real estate broker and expert in Nevada property values to help clients of mine acquire a large commercial development in the area.

I have used Chris personally as my own real estate agent for the purchase of a home in the area, and have recommended him to friends, and clients of mine in the buying and selling of estate in the Nevada and Southern Utah area. My friends, and associates have all been extremely pleased with his results.

Chris is blessed with considerable talent, and has the necessary training in all aspects of real estate planning, tax consequences, water rights, and real estate valuation. His knowledge of farm property valuation, western water law, and water rights is above and beyond anyone else in the Nevada and Southern Utah areas.

Chris's writing ability and knowledge of real estate market trends is evident to all who read the Mesquite Market Quarterly, and his other blogs found on the internet, and published by Chris.

The best thing about Chris Miller is "that he has the ability to sell", even in a down turned market. He has always displayed the ability to undertake any proposal in an effective, quick, and thorough manner to its legal conclusion. His expertise and service to me and my clients over the past decade have been economically beneficial to all he has served and I deeply respect him and appreciate the service he has provided my legal practice. I highly recommend him.

Very truly yours,
Allen M. Metos
Attorney at Law

I recommend Chris for your real estate needs. His knowledge and experience makes him an expert. The clients needs are meet with diligence and honesty. He will do what needs to be done to get the job done. I always feel comfortable in recommending Chris to others.

First off let me say that that I'm not a fan of realtors in general.....I consider the vast majority to be like used car salesman, just in it for the money and they will do what ever they can to make a deal go through, even if it isn't in the best interest of their clients.
I've had numerous bad experiences and very, very few positive experiences when buying and selling properties.

So for me to recommend someone in this field they would have to be an exceptional individual, someone that I completely trust and someone that puts their own integrity before making a commission. That's why I wouldn't hesitate to recommend Chris Miller. I came to know Chris via his website, mesquitemarket.com. Our family was looking to purchase property in Mesquite, NV and were trying to do this from outside the country. I had talked to numerous other realtors for months trying to get a feel of the market in Mesquite, where I should buy and how much I should pay. All the realtors that I had talked to gave me the same answer....buy know...you won't get a better price....any area is a good area to buy...

There was only one Realtor that said the opposite. Don't buy now because prices are going to drop and don't buy in these areas because you won't see any appreciation in value in the future. While everyone was trying to get us to buy…..Chris was telling us to wait. If you're buying in the Mesquite area Chris is the only realtor that I feel will look after your interests. I've recommended him to anyone I know that is looking to buy or sell because he is a man of integrity….which is so very hard to find nowadays. If you read Chris's blogs you'll understand why I have so much faith in his abilities….go back and read what he said 2 years ago…..it's all come true. He truly was the only one that understood the implications of the economy on the housing market. From the moment you meet Chris you'll be impressed with his professionalism and good nature

David Stratton Waite

01/19/2010

Chris easily meets those basic expectations of a real estate agent: thorough, quick to respond, knowledgeable, and personable. Where he sets himself apart is in his intense study of the local and national market along with the financial and political issued affecting those markets. In addition to this he has a broad understanding of the specialized interest in farm and ranch land and the more volatile subject of water. Most important, he is a man who inspires trust.
David Stratton Waite
Visiting Accounting Faculty at Brigham Young University Hawaii

Chris is an honest hard working professional that pays attention to detail and does the upmost research in his sales market. He does this so that he can provide his clients with the most up to date knowledge of today's real estate market. His follow-up and diligence along with his creativity are second to none!!

Neil Gibbs
Real Estate Professional
Introducing a fresh new look for your Profile.
Click the 'Edit Profile' button below to enter 'Edit Mode' and continue the tour.