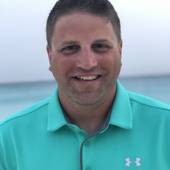 NMLS#140960
Mortgage and Lending
Michael Ferraro
Plymouth Meeting, PA

—

Bank of England Mortgage
NMLS# 140960 Licensed Mortgage Banker – PA Dept. of Banking
Get to know Michael Ferraro
Michael Ferraro is an experienced financial services professional with over 17 years of mortgage industry knowledge. He holds a bachelors degree in Business Administration from Kutztown University School of Business. During his career, Michael has helped over 10,000 clients finance the purchase of a new home, refinance their current mortgage for improved terms, and structure debt consolidation loans that have increased monthly cash flows substantially. Michael moved up to management in 2004 and immediately began building highly successful teams of mortgage loan originators that share the same core values as he does. Michael and his team are licensed in all 50 states. Bank of England Mortgage is excited to have Michael manage our Plymouth Meeting, PA location.
Michael and his team believe in making sure all clients have a one on one consultation to discuss their goals. They ensure that every client has been communicated all available options, and that they understand every part of the mortgage process. Michael and his team will take as much time with you as needed to make sure a customized loan program provides you the greatest benefit, and that you are completely comfortable before moving forward.
Michael is one of the best mortgage advisors in the state of Pennsylvania and has received numerous customer service awards throughout his career. Michael has a great reputation in the community and is also involved in many philanthropic events that support children with special needs.
Certifications
Certified FHA 203k Specialist
We specialize in mortgages for educators.  We will waive all closing costs as well for all educators!
Certified Mortgage Planning Specialist
Testimonials for Michael Ferraro
Mike offered an incentive to the faculty of Kutztown University where I am employed as an assistant professor. Once I decided to purchase my first property, I recalled that offer and contacted Mike. He had indicated there might be some savings available on closing costs for faculty, and that ended up really helping me. Mike was terrific. He stayed on top of paperwork requests and even navigated the ridiculousness of the deal; which included the seller dying in the middle of the deal, the new players from the estate, and two real estate agents that couldn't seem to communicate or work very fast. Mike was the one person in my deal who I felt was consistently on my side helping to get things done. He kept me sane. I would recommend Mike without hesitation. I had the craziest situation that just seemed to get worse and worse and more complicated, and Mike smoothly worked out all the kinks, even dealing with just the listing agent when my agent dropped the ball at a crucial point. I would confidently work with Mike again and advise my friends to work with him if they want a mortgage professional who is efficient, smart, on top of things and extremely helpful in a calming manner. Two thumbs up!

Mike Ferraro was a good thing because he turned out to be the right person for the job. Mike was forthcoming with the possibility of the loan; no false promises. He was knowledgeable concerning my particular circumstance. Mike presented me with all possible ways that I could have gone with the loan, and allowed me to make my choice based on my circumstances. I was very appreciative of that because he was not "pushy". I would tell anyone deciding on whether to use Mike Ferraro for a loan to go right ahead. Based on my experience, Mike was very professional from start to finish. He looked for all possible ways to make it happen, and it did for me.

Mike Ferraro took it upon himself to come to bat while my application had been still due to a title issue. He made himself available to work with me to determine what was required with respect to my file. He worked one on one with me in order to process the application swiftly and understand what was expected with respect to the title issue. Mike was patient and flexible enough to ultimately provide me a very low interest rate and manageable mortgage payment tailored to my budget. All and all I was very pleased as he got the ball rolling from processing the application to ensuring that the loan made it to closing.

Mike Ferraro was recommended by a co-worker. I had already contacted several banks prior to Mike so I had some preliminary info and when I compared what he offered he was the lowest. Mike was always available for us to ask questions and get clarification, which I liked much better than dealing with a bank. It was nice to have Mike as a resource and it made us feel like we had an advocate. He helped secure our loan with the best rates. He was very responsive to get our loan closed and explained everything thoroughly. I would highly recommend Mike Ferraro to do your loan.

Mike was absolutely flawless and I attribute that to Mike's expertise in the mortgage business as well as his commitment to me. No matter what the question, no matter what the issue, Mike always got back to me punctually and followed through until we found a solution. He solved everything through to closing and it could not have been any smoother. He always got back to me quickly if he was not there to answer my questions personally. He made sure that every piece of the process was thorough and in order so there was no breakdown on the way to closing. He was knowledgeable, courteous with a good sense of humor and very efficient. He made sure that everything that was needed for "closing", and there was a myriad of paper work as you know, was E mailed in an expeditious manner to the Title company so "closing" could take place as it was scheduled. I would give Mike my highest recommendation. Effective. Efficient. Knowledgeable. An absolute pleasure to work with a great representative like Mike

Mike Ferraro came highly recommended to me by my parents who had refinanced their home with him and were very pleased with his services. I benefited by working with Mike Ferraro in the fact that he helped me close on my refinance quickly, easily, and I wound up getting a much better interest rate on my mortgage which will save me approximately $340 per month. As a recently divorced, now single mother, these savings are highly beneficial to me. The process was essentially completely stress-free. Mike was extremely responsive from the time I put in my application to even questions I had after I had closed. He kept me up-to-date with everything that was happening with my loan, and made sure the process went along efficiently. He always promptly returned my e-mails and telephone calls and patiently and professionally answered all questions and concerns I had. I never felt like I was out of the loop or not sure where things stood with my loan. He communicated everything wonderfully. I was pleasantly surprised with how smoothly, easily, and quickly Mike made the whole process for me. I would unequivocally recommend Mike to any potential clients and in fact have already passed his contact information along to several friends and coworkers who mentioned they may be interested in refinancing or purchasing. I could not be more pleased with his services.

I was referred to Mike Ferraro because they were local. I enjoyed the correspondence we had via email and I liked that I was able to just send documents via email to keep the processing moving in a timely manner. My APR was as stated with no hidden costs. Mike provided the product as described with timely responses. The experience overall was a positive one. Closing was extremely quick and pleasant.

Mike Ferraro was my mortgage originator. He helped us refinance our 15 year loan to a new 15 year loan and lowered our rate a full point. He was very cooperative and responsive. He was always available via email and phone to answer all of my questions and concerns. We had an excellent experience and I'd highly recommend him.

I spoke with Mike and he was very responsive to all of my questions. Everything was handled electronically so I didn't spend a lot of my own time delivering documents. I benefited from refinancing with Mike after a deal with another bank fell through. It was complicated by multi-state issues but he worked through everything brilliantly. Mike arranged all necessary inspections and verifications as promised. There was no unexpected costs. If you want an honest deal without any surprises, trust him.

We chose Mike Ferraro because he offered an educator incentive to all Kutztown University employees which waives closing costs. I did my research and Mike was also recommended by a colleague who he had done a loan for. Mike reduced our rate substantially and our mortgage was converted from 30 to 15 years. He guided us through the process from beginning to end. I would recommend Mike without hesitation.
Introducing a fresh new look for your Profile.
Click the 'Edit Profile' button below to enter 'Edit Mode' and continue the tour.