Sarasota & Manatee Counties FL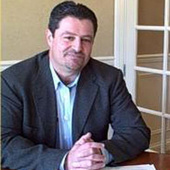 Real Estate Agent
Sarasota & Manatee Counties FL
QuickFreeMLS.com - Listings In Paradise
Bradenton, FL

—

SaraMana Properties - QuickFreeMLS.com
QuickFreeMLS.com is a free, online, real estate search portal for buyers looking for the best deals on Florida's Gulf Coast! QuickFreeMLS.com comes compliments of SaraMana Properties. Call 941-822-522
Get to know Sarasota & Manatee Counties FL
About QuickFreeMLS.com
QuickFreeMLS.com is a free, online, real estate search portal for buyers looking for the best deals on Florida's Gulf Coast properties! QuickFreeMLS.com comes compliments of SaraMana Properties.
About SaraMana Properties
SaraMana Properties is a full service residential real estate brokerage serving buyers and sellers in the following Florida Gulf Coast communities: Sarasota, Bradenton, Lakewood Ranch, Siesta Key, Bird Key, Lido Key, Longboat Key, Holmes Beach, Bradenton Beach, Anna Maria Island, Venice, Parrish, Ellenton, Nokomis, Osprey, Laurel and Palmetto FL. SaraMana Properties is headed by John Michailidis, broker/owner.
About John Michailidis, Broker/Owner, SaraMana Properties
John Michailidis, broker/owner of SaraMana Properties is a graduate of the Northwestern University School of Law in Chicago (Juris Doctor), a Certified Residential Specialist (CRS), and Graduate of the Realtor Institute (GRI) who began his real estate career in 1990. Mr. Michailidis is also a nationally recognized author on real estate related topics with many articles to his credit, and the WealthLoop Series book, "Beginner's Guide to Building Wealth Buying Houses."
If you are searching for great deals and quality service on your next Florida Gulf Coast real estate purchase -- Contact Us Online or call 941-822-5221.
Sarasota & Manatee Counties FL's Blog Posts
Home Buying
–

about 10 years ago
ActiveRain Community
–

about 10 years ago
Real Estate Market Trends
–

about 10 years ago
Home Buying
–

about 10 years ago
Certifications
Successfully Closed Short Sale -- Parrish, FL"We owed our lender nearly $360,000 on a house that was currently worth closer to $200,000. We had already moved out of the property and there was no way we could continue to pay. We were months behind on payments and we just assumed that foreclosure was inevitable.
We had resigned ourselves to the fact that our credit would be ruined for the next ten years and that we would owe the bank over $100,000 in back payments, interest, and fees. That's when we were contacted by the SaraMana Short Sale Team.
They found a buyer and they handled all of the negotiations -- we were minimally involved after the short sale package was put together and delivered to the lender. Truthfully, our lender seemed to go out of its way to make things difficult, and to be honest, there were times that we thought it wasn't going to work out. I think if we were doing it on our own we'd have given up, but since we had confidence in John and his team we kept our hopes up throughout -- after all, SaraMana wasn't charging us anything and since we were in foreclosure anyway we knew that we had nothing to loose.
They worked for five months to get our short sale approved and the outcome was nothing short of FANTASTIC! It was better than we could have ever imagined!
Even though we owed them nearly $360,000 the bank agreed to sell the property for much less -- and they forgave the entire difference of over $162,000! We couldn't have asked for a better outcome."
Here's another satisfied seller we helped . . .
Successfully Closed Short Sale -- Bradenton, FL
"As a broker myself, it's tough to admit that I 'got caught with my pants down' when the market took a dive. I owed over $140,000 on a rental duplex that was now only worth between $60,000 and $70,000. Rents weren't keeping up with the payments and the bank had filed to foreclose.
Knowing the business as I do, I realized that selling was my only way out. I knew that filing bankruptcy wouldn't stop a foreclosure, and I knew that my credit would be damaged for years if I didn't do something immediately. I had tried to sell the property for close to what I owed, but that just wasn't happening given how much property values had fallen.
What John from SaraMana proposed made total sense to me – they would find a buyer, negotiate hard to get the bank to approve a short sale, and if they were successful the foreclosure would be stopped and I'd be free of big pain in the %#@!
Since I knew John's work from "being in the business" myself, I knew that he was getting short sales approved and closed. They handled all of the negotiating and I didn't have to personally battle with the bank.
In the end I was not disappointed! They were able to negotiate a short sale approval and I didn't have to bring any money to the table, and the bank didn't force me to sign a note for the difference, which is so often the case with short sales.
When it was all said and done, I was completely satisfied with the process and the outcome!
If you too are facing foreclosure, whatever you do, don't think the problem will go away by itself -- you've got everything to gain and nothing to loose by working with the SaraMana Short Sale team."
And here's one more . . .
Successfully Closed Short Sale -- Sarasota (Siesta Key), FL"My mortgage balance was over $600,000, I'd lost my income, and I had completely given up hope. Fortunately for me, a good friend of mine is in the real estate business and he recommended SaraMana as a short sale company who were experts at helping people in my same situation. Truthfully, the bank had already turned me down for a modification, there was no way I could refinance since property values had fallen so much, and I simply didn't believe that I could be helped. I procrastinated for weeks, and the only reason I did eventually call was because my real estate friend kept pestering me. Long story short, I ended up hiring John and his team to list and short sale my property. They worked very hard for me. After several months of them negotiating with the bank we finally got a short sale approval, only to discover at the last minute that the house had a serious code violation -- the deal was dead! I was devastated and felt I couldn't catch a break!!! Incredibly, while I was bemoaning my fate, John and his team stepped up to the plate in a big way. They made calls to the county. They made calls to attorneys. They found a new buyer who was aware of the issues and okay with them. And they got the bank to approve this second offer, even though it was a full $100,000 less than the first offer they'd already approved! The bottom line is this -- SaraMana found a buyer and brought in a contract (two actually), they got the bank to approve the short sale (twice), and in the end they got the bank to FORGIVE OVER $365,000!!!!!! Can you imagine the relief I felt . . . it was like a miracle from God!"
Are you starting to see a pattern . . . Successfully Closed Short Sale -- Lakewood Ranch, FL "I first listed my home with another company, but they weren't able to get it sold. Due to circumstances beyond our control we were forced to close our business. I paid on our mortgage for as long as I could, but without a regular income we eventually fell many months behind on our $800,000 mortgage . As a businessman myself, the thing I liked about John and his team right from the start is that they were up-front with me from the beginning -- they didn't try to sugar-coat the situation and I could just tell that they knew what they were doing. As it turned out, my bank was extremely difficult to deal with, because they kept insisting the property was worth $150,000 more than the current market value -- you try selling a property currently worth around $450,000 for $600,000 and see how far you get! SaraMana kept working on the bank -- sending comparable property statistics, sending photos, sending local newspaper articles, sending regular neighborhood sale updates -- they were relentless. Finally, after months, they were able to bring the bank around to reality. The biggest compliment I could give John and his team is this, 'They did exactly what they said they would do!' The first broker I tried talked a good game, but couldn't produce. In the end, SaraMana found a cash buyer, and got my bank to accept a sale price that was over $330,000 less than my mortgage balance!
Click HERE to learn more . . .
Introducing a fresh new look for your Profile.
Click the 'Edit Profile' button below to enter 'Edit Mode' and continue the tour.