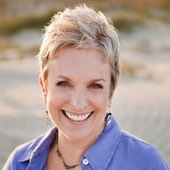 NCRE# 240210
Real Estate Broker/Owner
Morgan Mason
Outer Banks Beach Houses for Sale
Southern Shores, NC

—

The Outer Banks Real Estate Company LLC
228 Sea Oats Trail
Southern Shores , NC 27949
---
I am The Resident Realtor In Southern Shores NC with expertise in the second home market as well as in vacation investment property on the Outer Banks of NC. I welcome your pets and all referrals.
Get to know Morgan Mason
My name is Morgan Mason and I am a REALTOR® with The Outer Banks Real Estate Company. I live in Southern Shores and work on the Northern Beaches of the Outer Banks from my home to Corolla. I really love this place! My Havanese Puppy, Jack often accompanies me on my adventures. The Outer Banks is very animal friendly!
Community is an essential part of family, of lifestyle, and of real estate. Where you buy will not only affect your lifestyle, but your home's future value. We have many communities and neighborhoods, each with their own personality and style, here on the Outer Banks. And I know them all. Not only is it my job, it is my passion. Let me show you around. Together we can determine your preferences and find the house you really want. It's a wonderful place to call home.
I also work with people who are interested in purchasing investment property or income-producing property. It is definitely still a buyers market and the Outer Banks remains an excellent investment. Let me know your real estate goals and we will start the process of achieving them together.
You will notice that I have created separate pages for our OBX communities on the navigation bar. From here you will find all the information you need on every community so bookmark this page as your one stop source.
I have also added some "tools" that you might want to use. There are two forms. The first one is the New Listing Notification Form. Use this to make sure you receive new listings of homes for sale in the areas that may be of interest to you. The second form is the Home Evaluation Form in case you are thinking of selling and you need some help determining the right market price for your home. And of course the ever present Mortgage Calculator. And please use my link to the Entire MLS so you can search for properties all over the Outer Banks from Carova to Hatteras. If you can think of any other tools you would like, let me know. I will do my best to provide them.
Morgan Mason
REALTOR®
The Outer Banks Real Estate Company LLC
Morgan@OBXLifestyles.com
228 Sea Oats Trl, Southern Shores NC 27949-3309
252.564.9774
http://www.OuterBanksRealEstateCompany.com
"Living and Working On The Northern Beaches"
Morgan Mason's Blog Posts
Real Estate Sales and Marketing
–

over 4 years ago
Real Estate Sales and Marketing
–

about 5 years ago
Local News and Events
–

over 5 years ago
Real Estate Market Trends
–

over 5 years ago
Certifications
 THESE ARE OUR COMMUNITIES ON THE OUTER BANKS
 Town of Southern Shores
Stretching from the Atlantic Ocean to Currituck Sound and Ginguite Creek, Southern Shores is a premiere residential community on the Outer Banks. Located along US 158 and NC 12, Southern Shores is known for its great weather and beautiful homes. Because Southern Shores lies between Rt. 12 and 158, residents do not experience traffic jams as other communities do. Southern Shores is the only community that has two main roads into and out of the residential area. This community is predominately residential, but also vacation-oriented, with most homes within walking distance of the beach or sound.
Southern Shores is a beautiful town, with much of the natural vegetation left intact and has a marvelous stretch of beach with low-density oceanfront development. Southern Shores beach accesses are not public; only residents and vacationers staying in the area are allowed to use them. The soundside of the town offers dense maritime forest vegetation and canals leading to the sound as well as a marina. There are a variety of houses for rent in Southern Shores, from stately oceanfront homes to rustic flat-tops.
Southern Shores is home to the Duck Woods Country Club golf course, a semi-private facility. The town also has a wonderful path for walkers, joggers and bikers, and it connects to the commercial areas of town.
Population:  2,600 in winter and 10,000 in summer
  Beaches:   Private with parking by permit only
Town of Duck
To the north of Southern Shores lies Duck, situated between the sound and the ocean with 7 miles of Atlantic beaches, miles of bike path and a walkable village center with shops, restaurants, a soundfront park. The Town of Duck has no public beach accesses. It is a resort town with most housing in rental programs. Extremely crowded in summer months with traffic on Rt. 12 at a crawl from the bridge to Corolla.
Duck is a relatively new vacation destination.Twenty years ago there were only a handful of locals, a few rustic vacation cottages scattered around the dunes and one gas station. In the 1980s, things started changing in the tiny village. The vacation homes in Duck came first, then the shops, restaurants and recreational facilities. Duck wasn't even an official town until 2002, but now it's a full-fledged vacation area that offers everything you need for a great time at the beach.
Population:  520 year-round, 30,000 in summer
  Beaches:   Private with limited parking
Corolla Community
Until about 25 years ago, Corolla was a well-kept secret and was often referred to as North Carolina's last beach frontier. Today, Corolla is an increasingly popular east coast vacation destination. Here you will find all of the amenities that you want for a relaxing and fun vacation. Corolla offers luxurious seaside accommodations, polished landscaping and upscale shopping and dining experiences. Corolla's beaches are clean and vast with beautiful white sand. In the off-season you can even find great isolated stretches of beach to have all to yourself.
Corolla is steeped in history, much of it just recently being discovered by visitors. On December 1, 1875, the beacon of the Currituck Beach Lighthouse filled the remaining "dark spot" on the North Carolina coast between the Cape Henry Lighthouse to the north and Bodie Island Lighthouse to the south. The structure is made of approximately one million bricks. Climbing to the top of the 214 steps of the lighthouse is well worth the effort. The view of the Outer Banks coastline is amazing.
The Whalehead Club, located in Currituck Heritage Park, is another piece of Corolla's history. Situated on 39 acres of soundfront property, it was built by Edward and Marie Knight in 1925. They referred to the 21,000 square ft. private residence as their cottage on the sound. This "jewel by the sea" is open to the public. The Pine Island Audubon Sanctuary, wild Spanish Mustangs that roam the 4-wheel drive area, fishing, and kayaking are also reasons why Corolla is so popular with locals and visitors alike.
Population:  500 year-round, 50,000 in summer
Beaches:  Public beach access is limited 
Town of Kitty Hawk 
The town of Kitty Hawk is located on the Outer Banks of North Carolina. The Atlantic Ocean is to the East and the Albemarle Sound to the West. Kitty Hawk is famous for the first controlled, powered airplane flight made in 1903 by the Wright brothers.
Kitty Hawk is a mixture of year-round residents and rental properties. The beaches are more narrow as you go farther south and the real estate is on average less expensive.
Kitty Hawk to the south has rental properties, a fishing pier, public beach access, restaurants, shops and the Regional Medical Center. Many lovely rental homes and quiet neighborhoods west of the by-pass. Most vacation rentals are east of the by-pass.
All towns south along the 158 by-pass experience heavy traffic in the summer and have public beaches.
Population:  3,500 year-round, 30,000 in summer
  Beaches:   Public with parking lots and bath houses available
Town of Kill Devil Hills
Kill Devil Hills is the largest incorporated municipality in Dare county with a mixture of year-round residents and rental properties. It is situated in the middle of the northern Dare county beaches, with public accesses available. Kill Devil Hills is the site of the Wright Brothers National Memorial, commemorating the Wright brothers' historical flights. It is a very popular family vacation destination. 
The name Kill Devil Hills can be dated back to the colonial era. Shipwrecks were common at the time and many of the ships were transporting barrels of rum. When a shipwreck occurred, locals would scavenge the ship and hide the rum they found behind the large sand dunes where the Wright brothers later flew their first plane. The locals said that the rum was strong enough to "kill the devil" and the dunes where they would hide the rum were nicknamed, you guessed it, Kill Devil Hills.
Population: 7,000 year-round, 30,000 in summer
Beaches:  Public with parking lots and bath houses available 
Town of Nags Head
Nags Head is a town rich in history. Legend has it that early 18th century bandits realized how profitable piracy was for seagoing scoundrels such as Blackbeard. These bandits or land pirates used mules (nags with lanterns tied to their necks) to lure ships ashore in stormy weather. Merchant ships would mistakenly think the lights were of other ships closer to shore and run aground where the land pirates waited to pillage their cargoes. And that is how Nags Head got its name.
Nags Head has a year-round population of 2,800 and now has a hospital and YMCA. There are also a variety of shops, restaurants, and rental properties to accommodate the visitors to the area. Many businesses are still owned and operated by the families who have been running them for years. The ocean and shoreline are the major attractions, providing beaches and a series of historic cottages that overlook the beach in sections. To keep that old Nags Head building style alive, the town has adopted architectural standards.
There are three piers, Nags Head Pier, Jennette's Pier (which is currently under reconstruction), and the Outer Banks Pier for fishing. And the largest sand dune on the East coast, Jockey's Ridge, is located in Nags Head. Jockey's Ridge is very popular with hang-gliders and kite-flyers. Nags Head is a resort area that attracts thousands of visitors annually.
Population: 2,800 year-round, 40,000 in summer
Beaches: Public with parking lots and bath houses available
All towns are in Dare County except Corolla.  It is in Currituck County
Introducing a fresh new look for your Profile.
Click the 'Edit Profile' button below to enter 'Edit Mode' and continue the tour.