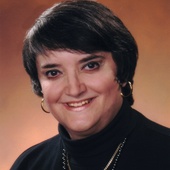 BRE#01356866
Real Estate Agent
Myrna Ziller
National Association Of Realtors ( N.A.R.)
Fresno, CA

—

Guarantee Flex Office Fig Garden Village
A Native of Fresno's Old Fig Garden Area. C.S.U. Fresno Grad., B.A. in Art/Design. Fig Garden Village Shopping Center Management Staff, 12 years. Realtor at Guarantee Flex Office Fig Garden Village.
Get to know Myrna Ziller
*** LIFE-LONG NATIVE OF FRESNO.*** I know Fresno and our surrounding areas, very well. Fresno's Central Location makes us the **Heart of California,** and makes us close to virtually all areas of the state. Fresno has many Unique Qualities, and Our Residents Are Warm and Friendly People. Also, if you want to be Healthy, and enjoy eating many varieties of farm-fresh delicious fruits, nuts, and wonderful garden-fresh organic vegetables, Fresno Is Your Place.
I grew up in the beautiful & treasured Old Fig Garden Area, which is known for their Magical Christmas Tree Lane. This is a 2 mile long Fig Garden-Winter-Wonderland, of colorful decorated trees, twinkling lights, beautiful artistic displays, and heavenly music, occurring during the holiday season. Graduate of Bullard High School. Graduated from Calif. State Univerity Fresno, with a B.A. Degree in Art & Design, with additional emphasis in Photography, Marketing and Business.
*** MULTI-EXPERTISE-REALTOR *** Additional Extensive Backgrounds In: Art & Design, Display & Visual Merchandising, Marketing, Creative Writing, Expressive Photography, Home Staging and Business. With My Background Expertise and all the Dynamic Service Professionls I have on My Team, my clients always receive the Best Superior Service and Results, because they get connected to the Most Knowledgeable Resources.
>>>>> PRESENTING THE FRESNO AREA PROPERTIES WITH EXCELLENCE !!! <<<<<
As we journey through life, it is amazing how our Backgrounds and Experiences all tie together, helping us transform our lives and develop into who we are Today. Growing up in Fresno's Old Fig Garden Area, on the 2 mile long Magical Christmas Tree Lane, certainly created a wonderfully profound influence on my life. During the Holiday Season, my street N. Van Ness Blvd., was always transformed into an ***Awesome-Winter-Wonderland.*** These surroundings really brought out the *Artist* in me, and this is what helped to develop my Great Interest and Love for Creative Artistic Displays. When I graduated from California State University Fresno, with my B.A. in Art/Design, I immediately went to work as a Commercial Display & Visual Merchandising Artist/Designer, at the awesomely beautiful Rhodes / Liberty House fine department store, which was located in Fresno.
Today as a Realtor, I am thankful I have this Artistic Background and Experience, because it enables me to greatly help my Home Sellers, when I List and Showcase their homes. I offer them **Free Home Staging,** giving them a Great Marketing Advantage and also saving them money, which they appreciate, especially now during these current economic times. With the World Wide Internet Exposure we have nowadays, Fine Quality Photographic Representation Is Absolutely Necessary. My Artistic Creative Photography, reflects a property's charm and captures its unique features and qualities. Because of my Art background, I naturally have an Artist's Approach to Real Estate and I view each property as an Artistic Original. For My Home Buyers, I am able to help them with Decorating Tips & Ideas for their new homes, and connect them with the Necessary Resources they may need. Excited Buyers always have their Wonderful Dreams and Plans. It is an Exciting Time for them, and I always enjoy helping and sharing in their happiness.
My Golden Rule Is To Serve My Clients With The Highest Standards Of Excellence, Commitment, and Utmost Integrity. As Realtors, we have **The Keys** to open the doors, for the Real Estate Dreams and Wishes Of Our Clients. Our Wonderful ActiveRain Real Estate Network, has **Many Keys** opening the doors, for Real Estate Professionals and Consumers, to Enhance Their Real Estate Knowledge.
Turning FOR SALE Into **SOLD** and
Sending Smiles & Blessings To You, MYRNA ZILLER :) :) :) :(o_o):
Make Your MOVE with MYRNA.
*** Scroll Down, To Learn More.***
Myrna Ziller's Blog Posts
Certifications
**Going Above and Beyond** to provide that Extra Personal Touch. People trust me with their Single Largest Asset. This is why I have always realized that when I am selected to be a person's Realtor, a great amount of trust has been bestowed upon me. I take this responsibility very seriously. What makes it So Very Special, is the realization that I love selling real estate. It is a Wonderful Feeling To See Those Happy Smiles :) :) :) on the Faces Of My Clients, when I help them Accomplish their real estate needs and dreams. **My Clients Also Become My Friends.**
I am Very Grateful that My Artistic Talents have been so beneficial to My Real Estate Career. I EXPRESS MY VIVID ENTHUSIASM FOR REAL ESTATE, THROUGH: My Creative Photographic Artistic Expressions, The Home Staging I Offer To My Sellers , and The Narrative Written Marketing Descriptions I Create, when I describe a Seller's property that I have listed on the MLS. Being a Realtor/Artist/Designer, I find that I am always naturally creating Artistic-Positive-Conditions, that help make My Property Listings ***Shine Brightly.***
I enjoy many simple pleasures in life, and I know how precious life can be. I take the time to smell the fragrance of the flowers and enjoy the many Wonders of Nature. Fresno's Central Location Is Ideal. Not too far away for traveling to the ocean, and we are located very near to the mountains of Yosemite, Kings Canyon, and Sequoia National Parks. I also love to cook, and I always find myself creating new recipes and preparing many special dishes.
Here in Fresno, California, the Home Prices Are Now Going Up, and they are at a 4 year record high, since 2008. Because the Interest Rates are still at Record Lows, many Buyers are taking advantage of these nice low rates and many homes are now being purchased. Real Estate Always Goes In Cycles, and we are now **Finally** entering into an Exciting New Positive Cycle.
MY PROFESSIONAL MEMBERSHIPS :
National Association of Realtors (NAR)
California Association of Realtors (CAR)
Fresno Association of Realtors (FAR)
Fresno Multiple Listing Service (MLS)
Fresno Metropolitan Art Museum, Docent 7 Years
Member : ActiveRain (Seattle WA) Real Estate Social Network
Member : Realtor.com Real Estate Network
Member : LoopNet,Inc. Commercial Real Estate Network
*** Scroll Down, TO VIEW Some CLIENT TESTIMONIALS.***
Testimonials for Myrna Ziller
Home Seller-Fresno High Area in Fresno

08/23/2013

I listed my home with Myrna, and it Sold in just 6 days. I highly recommend her. During the escrow period, some challenges arrived on the scene. She quickly took action and was outstanding in managing the situation. My escrow closed on time and went well. Myrna was there for me, every step of the way.

Home Buyer-Sanger Area

08/23/2013

Myrna worked very hard on our behalf, making sure we were the ones that were selected to purchase this property. We appreciate her effort and all her hard work. We love our home. A perfect home for our family.

Home Seller-Woodward Park Area in Fresno

08/23/2013

When we listed our home with Myrna, we had already moved out. We needed to get the home Sold, as soon as possible. Myrna got the job done. She got our home Sold in 7 days. Highly recommend this wonderful Realtor.

Home Buyer-Clovis Area

08/23/2013

We moved to the Fresno area, to the nearby city of Clovis. We were moving from the Southern California area, so our Realtor referred us to Myrna, and told us she was an outstanding Realtor and we would definitely enjoy working with her. Well, she was right. Myrna found us the perfect home, beyond our wildest dreams. We have owned many homes, over the years, in Southern California, and they were outstanding homes. We have to say, our Clovis home is a dream come true. From the very moment we walked through the front door, we fell in love with this home. The home was also in pristine condition and it was just waiting for a new owner. We are very grateful that we were referred to Myrna. We have become close friends with Myrna and try to meet monthly with her, for dinner. She also has been a great help to us, for learning all about this wonderful area.

Commercial Business Buyer/Fresno, CA Location

08/23/2013

Myrna was my Realtor, when I relocated my business. I needed to find a good location with proper exposure to the buying public, and at the same time I required a certain zoning. Myrna was referred to me by a friend, and I was told she was an excellent Realtor with a warm friendly personality. Relocating my business was not easy, but she did a splendid job. As properties came on the market, with my special criteria, Myrna would immediately show them to me. She was very patient and would wait until I was through helping my customers, and sometimes these were long waiting periods. You know the saying: The customer comes first. She was always positive and kept me positive. It took a few months, but the right property finally appeared on the market, that met with my full approval. Myrna worked very hard for me, especially during the negotiations. My offer was finally accepted and I am very thankful that I had such a Professional Business Savvy Realtor. I highly recommend Myrna. She went above and beyond in her efforts, helping me.

Home Buyer-Quail Lake Gated Community, Clovis Area

08/23/2013

This is a Realtor who really listens to what her Buyers are looking for, in a home. She showed us homes with the features we wanted. In the past, we have had Realtors who did not pay attention to our wishes. Not Myrna, her attention to our wishes was outstanding. She found us the perfect home. We love our home and Quail Lake is the ideal place for us.

Home Buyer-Hoover High Area in Fresno

08/23/2013

When I purchased my home, I was a nervous First-Time Home Buyer, but Myrna put my mind at ease, and she was with me every step of he way, explaining everything and showing me the details. I love my home and I am grateful that I met Myrna. She is the Best Realtor, as far as I'm concerned.

Home Buyer-Woodward Park Area in Fresno

08/23/2013

We are very pleased with the home Myrna found for us. We moved from a larger home, because we were down-sizing. Our new home fits our needs, perfectly. We sure recommend Myrna in every way. She worked very hard for us, and we appreciate all that she did. Her attention to details is outstanding and she really gets the job done.

Home Seller-Hoover High Area in Fresno

08/23/2013

Myrna did a most outstanding job for me, when I listed my home with her. I am very pleased, in every way. I will be doing more real estate business with her, soon. She is a dynamic professional. Myrna is also a very sincere and warm person to work with.

Home Seller-Quail Lake Gated Community, Clovis Area

08/23/2013

We were very pleased with our Realtor Myrna. We recommend her in every way. She did a superior job presenting our home. Her photography was outstanding.
Introducing a fresh new look for your Profile.
Click the 'Edit Profile' button below to enter 'Edit Mode' and continue the tour.