Jerry Pinkas 843-839-9870 HOMEGUIDEMYRTLEBEACH.COM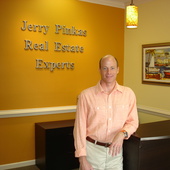 Real Estate Broker/Owner
Jerry Pinkas 843-839-9870 HOMEGUIDEMYRTLEBEACH.COM
Myrtle Beach Condos, Homes and Properties for Sale
Myrtle Beach, SC

—

Jerry Pinkas Real Estate Experts
604 N 27th Ave.
Unit G
Myrtle Beach , SC 29577
---
Wall Street Journal Ranked Jerry Pinkas Real Estate Experts as the Top 250 Real Estate Teams in The Nation. In todays changing Real Estate Market, you need every advantage in any real estate transacti
Get to know Jerry Pinkas 843-839-9870 HOMEGUIDEMYRTLEBEACH.COM
Why Do Business with The Jerry Pinkas Real Estate Experts ?

Put our knowledge, skill, and expertise to work for you.
Wall Street Journal Ranked in Top 250 Real Estate Teams in the Nation
Jerry Pinkas As seen: USA TODAY, WALL STREET JOURNAL, National Association of Expert Advisors, CNBC, CNN, MSNBC, FOX NEWS, CBS, NBC and ABC!

-Ranked in the Top 1% of All Agents in the USA - Myrtle Beach Area Chamber of Commerce Member - Symbol of Integrity 2010-2017 -Rock Star Award -5 Time - Top Ten Award Winner , 90-10 Award Winner, Sapphire Circle 2011-2017 What does all the awards and certifications mean to YOU?
If you are Selling Myrtle Beach Real Estate or Buying Myrtle Beach Real Estate you have many decisions to make. 
Our Team is dedicated to inform our clients on how to be a pro in the local real estate market and avoid common pitfalls that are costly. When you choose to work with our team rest assured you are working with the best of the best.
Top Myrtle Beach Real Estate Agent Team ** National Featured Realtor

---> Top Ranked - Highly Recommended - Call The Pros ---> 843-839-9870 Expert Advise - Guaranteed Results!!
---> Sell your Myrtle Beach Condo or Home Fast - Our team of experts gets your property exposed to more buyers. ----> Buyers, Get the knowledge of the local market, as well as the tips to making a smart decision. Call our team of experts. Whether you are setting your sights on a vacation or retirement home, The Jerry Pinkas Team will be glad to show you properties that meet your investment needs. Want an investment with dividends like family fun, rest and relaxation? There is no better time than now!OUR TEAM brings a wealth of information, and strong work ethic, and is committed to helping their clients achieve their goals!
Our Client-First Philosophy
There are many qualities and skills that go into being an excellent real estate professional - integrity, in-depth community and market knowledge, marketing savvy, effective negotiation skills and a high-quality professional network, all of which are hallmarks of how we work.
That said, in my experience as one of the Best Myrtle Beach Real Estate Agents in the area. We also found that providing the very best service is essentially about putting our clients first. This means keeping ourselves accessible, being a good listener as well as a good communicator, and responding quickly to your needs.
This "client first" philosophy has always been our approach and it requires us to continually improve our skills and ways of doing business. In addition, I've found that the latest technologies are enabling us to do everything we've always done, only much more quickly and efficiently. They've also helped us to extend the range of services we provide to our clients.
Let us show you why we are one of the Top ranked teams in the Myrtle Beach Real Estate market.
About Jerry PinkasBorn in Baltimore Maryland, Jerry started investing in real estate, buying his first rental property at the age of 21. As owner of a furniture store there, he later moved to Virginia to expand the wholesale side of his furniture business. With the love of the beach & ocean, he continued his real estate investments in Myrtle Beach. Some of Jerry's fondest childhood memories are of the vacations he spent with his family at the beach. After many years, he decided to move to Myrtle Beach full time.When not helping other people achieve a lifelong dream, you can find Jerry spending time with his wife & 3 beautiful daughters, enjoying all that The Grand Strand has to offer.
If you ask Jerry's friends to describe him they will say he is driven and If you ask Jerry's friends to describe him they will say he is driven and hard working. He just loves what he does and throws all of his energy into helping his clients. It's what makes working with Jerry so enjoyable. Jerry Pinkas is a successful Realtor, investor, business owner, author, and lecturer.
Outside of enjoying work, Jerry also enjoys going to the Beach with the family, helping other people's needs, looking for great deals, Volunteer work in the community, visiting with family, reading up of new business strategies.Real estate is what I do; I am hooked on constantly gaining knowledge about the industry so I can best help my clients. I am working with new innovative ways to market our resources and training members of The Jerry Pinkas Team. 
About The Jerry Pinkas Real Estate Team
Our goal is to create the most productive and influential real estate team in the world by focusing on teamwork, leadership, and personal growth to achieve our goals.  We will provide world class service, on return will create raving clients.  We will create an image that is know throughout our community for service, results, and innovation.  Our dedication to our mission will produce results, allowing us to give back to our team and our community. www.homeguidemyrtlebeach.com
Jerry Pinkas 843-839-9870 HOMEGUIDEMYRTLEBEACH.COM's Blog Posts
|
Home Buying
–

10 months ago
Real Estate Market Trends
–

12 months ago
Myrtle Beach Real Estate For Sale Listings
http://www.homeguidemyrtlebeach.com/ Myrtle Beach Homes for Sale, Myrtle Beach Real Estate Listings, Services for buyers and sellers with complete MLS listings Call The Jerry Pinkas Real Estate Experts, 843-839-9870 or visit them at 604 N 27th Ave Myrtle Beach, SC
Certifications
We look forward to working for You!
Buying or selling a home is one of the most important transactions you will make, so make sure you have the right agent who can provide you with the service you deserve.
When you understand current market conditions, you are better able to position yourself as a buyer or seller. 
Whether you are a first time buyer or an experienced investor, you will find the information useful.
BUYERS--> If you are want to Buy a Myrtle Beach Condo or Buy a Myrtle Beach House, Our team of Buyers Agents can show you how to choose the "right" property, making an offer, negotiating, financing, mortgage rates, moving, and everything involved in making an informed real estate decision in today's market. When we meet we will determine your wants and needs by asking you a series of questions. We will establish what you are looking for.  Our goal is to not waste your time by looking at properties that are not in your price range or homes that don't meet your needs.
The Jerry Pinkas Team is considered one of the top Realtors for Myrtle Beach Foreclosures.  Many of our clients are looking to buy bank owned properties. 
A good tool to search Myrtle Beach listings for sale for sale is to sign up for automatic listing alerts. You can get a Daily Email List of New Homes for Sale as they Hit the Market! The Jerry Pinkas Team offers this as a FREE service to help area home buyers find their dream home. Your first email will list all homes currently for sale that meet your search criteria. Then each morning you will be emailed a list of all of the new homes for sale and price changes since your previous search. No more having to rely on manual searches. Fill out the form below and start your auto-email home search today! It's just that easy!
SELLERS--> If you are want to Sell a Myrtle Beach Condo Or Sell A Myrtle Beach House, let our team of Sellers agents show you the proven system that gets your property sold. "The Jerry Pinkas Team Selling System" and "Marketing Service Guarantee" get your property exposed in front of more people, and in more places. One we launch The Pinkas Selling System, We Guarantee Results. We are the only Realtors in the area that can make such a bold guarantee. And the reason we can guarantee the results that we do, is because we know our system works. Our track record and our history prove it. Don't list you property, only to expire with another agent. Put our system to work for you. The Jerry Pinkas Real Estate Selling Team's primary focus is on resort properties, vacation homes and condos on, or near the ocean.
Selling these properties, present a different set of challenges and requires a totally different approach than selling a primary residence. With , you just can't put a sign in the yard and hold an open house when prospective buyers live out of town. The required addendum's, rules for financing, and numerous other factors unique to resort properties in our area, and using an agent not familiar with them can be costly.Myrtle Beach Condos For Sale
Jerry Pinkas Real Estate Experts has a team that specializes in working on Myrtle Beach short sales.
Put the power of the Experts to work for you!
• Certified Real Estate Negotiator (CREN)
• Member of Local, State and National Association of Realtors (NAR)
• Member of Coastal Carolina Association of Realtors
• Full Time Realtor in the Real Estate Industry
• 3 State / National Magazine Appearances
• 2007 - 2008 - 2009 - 2010 - 2011 - 2012 - 2013 - 2014 -2015 -2016-2017 Top Listing Agent award winner
• 2006 - 2008 - 2009 - 2010 - 2011 - 2012- 2013 - 2014 -2015 -2016-2017  Top Selling Agent award winner
• 2008 through 2017 - "Top 25" in the entire Grand Strand out of over 4500 agents for closed transactions
• Award Winner of prestigious 90 /10 award
•  Invited to teach a class to Realtors on Real Estate Sales, Real Estate Marketing, and How to Boost Business
• Exit International Bronze Award winner
• Featured in Coastal Condo Living Magazine as one of the Top Realtors in Myrtle Beach
 •  Recognized by the State of South Carolina House of Representatives, as an "Outstanding Citizen and for the hard work in the community"
•  Featured in Carolina Homes & Interiors Magazine as a Top Realtor in Myrtle Beach.
• Named "Realtor of the Week" in the local Myrtle Beach Newspaper "The Herald"
  2010, 2011, 2012, 2013, 2014, 2015, 2016, 2017 ranked in the top 1% of all agents in the USA
With The Jerry Pinkas Real Estate Experts, we have established ourselves as one of the most productive and influential real estate teams in the area by focusing on teamwork, leadership, and personal growth.  With extensive marketing and hard work, we have positioned ourselves as a top marking force in the Myrtle Beach area.
WE APPRECIATE THE OPPORTUNITY AND LOOK FORWARD TO WORKING WITH YOU.
We'll be glad to assist you in any way!
Thanks Again,
Jerry Pinkas
Testimonials for Jerry Pinkas 843-839-9870 HOMEGUIDEMYRTLEBEACH.COM
Thank you for your professionalism and help in selling my property. Things went about as smoothly as possible. It was a pleasure doing business with you!

Shawn & Cathy Snide

04/09/2014

Ira did an awesome job selling our home. It sold in about a month! Quicker than we ever thought. We wish you would come to Vermont and sell our home here! We would recommend you to people. Very happy with our experience!

Thank you for helping me to sell the 2 units so quick and thank you for doing all the errands that was required of the seller to do. You are a great help and deserve every penny of your earning!
Mark Le M.D.

Ron & Carolyn Mirek

04/08/2014

Scott Dohanish has to be one of the Best Realtors I have ever worked with. When I first met Scott at my condo in Myrtle Beach, I could tell right away that he loves his job and I was right. I live in CT and I needed a Realtor who could watch over my property and make sure the construction, finishing touches were completed to satisfaction and in order to get the best selling price. Scott went way out of his way various times to make sure this happened. This made selling my condo so much easier for me.
I would highly recommend Scott Dohanish for selling your home. I know he will take care of your property and he did ours.
Ron and Carolyn Mirek

Dana was our agent and she was amazing. I speak with her on a regular basis and with our new growing family look forward to later down the road using her again.

Robyn and Gerald

03/27/2014

There are many considerations when selecting a Myrtle Beach Realtor to list your property, especially when you live over 1,000 miles away. After some research, my husband and I reached out to Scott Dohanish to list our vacation condo. At our first meeting, we were very comfortable with Scott so we immediately listed our condo. We sold it relatively quickly and Scott was thorough and responsive throughout the entire process including assisting us with coordinating some last minute repairs. We enjoyed working with Scott and would highly recommend him as your next Realtor.
Take care,
Robyn and Gerald

Strictly top notch in every respect. Very satisfying experience.

Hey Scott! Thanks for everything involving my house. You were great and busted your butt getting it sold inside and way before my deadline. Your customer relations are some of the best I have ever worked with. You always were there when I needed help and always picked up or got back to me when I called you. I would recommend Scott Dohanish and the Jerry Pinkas Team again and again.
Thanks,
Jake Fandrich

Beth Andrews & Charles Jenkins

03/19/2014

You were so helpful in selling dads condo! Your calls,updates,assistance with local contractors were greatly appreciated.My 90 year old father said" That boy is going to do well! He knows how to treat his customers!" We thank you again, wish you success, and certainly will call if family or friends have real estate needs in the future.
Thank you,
Beth Andrews & Charles Jenkins

Working with Ira to sell my Father's assisted living condo was so easy. From the beginning, he and Jerry were knowledgeable and willing to help in many unexpected ways. He provided valuable assistance getting the apartment ready for the market since I live out of state and had a limited amount of time. His marketing plan and knowledge of how to attract buyers was the key to selling in only 2 months, while other units have been on the market much longer than that. I really appreciated the courteous manner that Ira has. He always returned calls and emails promptly…even when we got down to the last few details of closing. I will definitely call Ira whenever I have real estate dealings in the Myrtle Beach Area.
Introducing a fresh new look for your Profile.
Click the 'Edit Profile' button below to enter 'Edit Mode' and continue the tour.