Nikitas Kouimanis, Mr Mortgage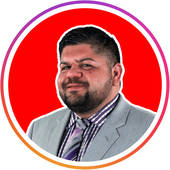 NMLS ID # 9659
Mortgage and Lending
Nikitas Kouimanis, Mr Mortgage
Call Mr Mortgage @ 516-206-0000
Melville, NY

—

Cardinal Financial Company, Limited Partnership
41 Pinelawn Rd, 
Ste 100
Melville , New York 11747‑3149
---
Trust Professionalism Integrity Creative Mortgage Solutions for Every Mortgage Need The right Mortgage Professional and the right mortgage products will have a significant positive impact.
Get to know Nikitas Kouimanis, Mr Mortgage
Specializing in residential home loans
Helping 100's of local families each year
Nikitas Kouimanis is Mr. Mortgage. He is a Nationally Ranked Loan Originator with 20 years of experience with great knowledge of all products in this industry. His goal has always been to make sure the loans he works on are the best fit for his clients. Nikitas has never and will never place a client in a program that does not fit their budget or lifestyle. Nikitas is dedicated to helping his clients achieve and maintain the American Dream of Homeownership. Nikitas takes great pride in dedication to client satisfaction. His commitment is to provide the highest quality service while working to help his clients achieve their financial objectives within the mortgage process. Nikitas is proud of his work that has made him the area's top loan originator of choice for so many working towards their long-term goals.
Nikitas is dedicated to the highest standards of ethics and responsiveness in its effort to meet the changing. He makes the experience count. He is personable, educated, skilled and experienced. He works hard to build rapid and courteous response; He and his staff will endeavor to offer swift, courteous and professional needs for their borrowers in a constantly shifting environment. Long-term relationships that result in repeat business and referrals. Service towards obtaining rapid approval. He will work around your schedule to implement what is in the client's best interest. Creative thinking, as each loan application is unique, Nikitas pays the utmost attention to his client's needs, and offers options that are right for their situation at the most competitive rates and terms. He encourages communication and client feedback. Nikitas and his team of experts strive to educate their client's on every step of the loan process. Nikitas constantly maintains qualitative edge by soliciting client interaction and implementing astute suggestions. Nikitas believes the loan process is a team effort. Careful attention to detail, our pledge is to prepare each loan with adequate and proper documentation; this is the key to a successful and smooth loan process. A pleasant experience, financing your home is a lifetime event. His commitment is to attend to your needs and render the process smooth and hassle-free. Nikitas believes the loan process should be an enjoyable ride.
Nikitas Kouimanis, Mr Mortgage's Blog Posts
Home Buying
–

over 5 years ago
Mortgage / Finance
–

over 5 years ago
Mortgage / Finance
–

over 5 years ago
Mortgage / Finance
–

over 5 years ago
Certifications
CMPS Institute - February 2013 to Present
http://www.homeqb.com/memberprofile/28613
Earned one of the most respected certifications in the industry CMPS®                      Certified Mortgage Planning Specialist.
Continuing Education for CT, NY, & NJ on a yearly basis. 
1 Hour CT Safe CT State Law and Regulations 
1 Hour MA Safe MA State Law and Regulations 
4 NJ Hour State Law and Regulations 
Passed Safe Act and UST Federal Exams 
Passed NY State Exam 
Passed NJ State Exam
20 Hour Safe Comprehensive Fundamentals Of Mortgage Education
3 Hour NY State Law 
NAMB 24 instructional hours of residential mortgage lending
New York Certified Training Course / loan officer training 40 hours
Mortgage Training and Seminars
Awards
Ranked 122nd in the United States out of every loan officer in the country by National Mortgage News and Origination News.
http://www.nationalmortgagenews.com/news/origination/2015-top-producers-nos-101-125-1049193-1.html
With the countdown of the 2015 Top Producers rankings now complete, National Mortgage News and Origination News are pleased to publish the entire list of this year's best loan officers and brokers.
Originators who submitted data for this survey represent the entire spectrum of lender shops, from banks and credit unions to mortgage bankers and mortgage brokerages, and their titles range from loan officer all the way to company president. Many of these originators have survived and thrived despite the wild changes in the lending environment over the past eight years, and if they want to continue to do so they will have to weather more upheaval in 2015.
The 2015 Top Producers are also featured in a special section of the April 27 print edition of National Mortgage News. Plus, additional upcoming features will provide an inside look into the careers and expertise of this year's Top Producers, offering readers first-hand insights into what it takes to be a leading mortgage industry professional.
The results of the Origination News2015 Top Producers survey reflect a year of transition for mortgage originations, with volume for many declining on a year-over-year basis.
There were just three mortgage originators whose personal production in 2014 topped $200 million, down from six for 2013, reflecting the slower overall origination market.
As a whole, mortgage industry volume declined to $1.1 trillion in 2014 from $1.8 trillion the year before, according to data from the Mortgage Bankers Association. The share of refinancing's fell to 43% from 60% the year prior. Many originators anticipated that. However, an expected increase in purchase volume that was supposed to offset it failed to materialize, further challenging originators.
The decrease wasn't just a matter of dollar volume. There were nine loan officers who produced more than 500 units for the year, or more than 42 per month on average. The previous year, there were 14 originators in this category, including three who produced over 700 loans during the year.
The National Mortgage News family of publications began its annual loan officer rankings in 1999, with production data covering origination volume from 1998.
A new segment of this year's list will be revealed each business day from April 15 through April 27. The list below will be updated with links when each segment is published.
Top 1% Mortgage Originators in America 2015
http://mortgageexecutivemagazine.com/MEM16-01Winter2016/#?page=68
Top 1% Mortgage Originators in America 2014
http://mortgageexecutivemagazine.com/MEM2015Winter/
Five Star Professional - September 2015
The Five Star award program is now entering its twelfth year.

Five Star Professional conducts market-specific research throughout the U.S. and Canada to identify reputable and trustworthy service professionals. Research results undergo a thorough regulatory review, and qualifying individuals receive the Five Star Professional award.

Five Star Professional joins forces with city and regional magazines to make the research results available to consumers in more than 45 markets across the United States and Canada.

Five Star Professional was founded in 2003 and is based in Minneapolis, MN.
Mortgage Originator Magazine
Top 200 Mortgage Originators in USA
April 2008
Mortgage Originator Magazine ranked me 3rd in the nation with FHA production totaling 196 loans funded and forty-three and a half million in closed loan volume
Mortgage Originator Magazine
Top 200 Mortgage Originators in USA
April 2008
Mortgage Originator Magazine also awarded me an award in this category as well and ranked me 199th in the country for most loan volume closed in a single year by a loan originator with forty-eight and a half million and 216 loans closed and funded. 
Skills
First Time Home Buyers 
FHA Loans
Refinance Loans 
Mortgage Lending
VA loans
Home Loans
Investment Properties
Real Estate
Reverse Mortgages
Mortgage Banking
FHA financing
Residential Mortgages
Banking 
Self-Employed Borrowers
Government Loans
Underwriting
Debt Consolidation
Mortgage Underwriting
Credit AnalysisFinance
Investors
Vacation Homes
Home Equity Lines of credit
Financial Structuring
Consumer Lending
New Home Sales
All Windows operating systems
Microsoft Word, Microsoft Excel, Microsoft Outlook
Calyx Point
Ellie Mae Encompass / Banker Edition & 360
Fannie Mae DU & Freddie Mac LP
Credit Plus
Testimonials for Nikitas Kouimanis, Mr Mortgage
Arthur Aranda - Hudson City Savings Bank - Mortgage Origination Dept.

10/14/2013

For several years I have had the pleasure of working with Nikitas as his account executive for my bank. During this relationship I have always found him to be very knowledgeable and dedicated. He has a very good understanding of the entire mortgage origination process from application to closing.


"Nikitas is most professional and diligent in his dealings with clients. His knowledge of his industry and ability to communicate clearly make him an asset for anyone."

Vicente Galindo

09/27/2013

"His Approach has always been honest and professional. Disclosure has been clear to me for what he has provided."

"Mr. Nikitas is well versed in what he does and treats his customers with class and dignity. I recommend him.

Bart Kaplan – Glen Cove, NY

09/27/2013

Nick is a self-starter with a great work ethic and is a person of high moral values and is up to any task.

Brian Bates – Great Neck, NY

09/27/2013

Since I have worked with Nikitas as a mortgage professional, he has demonstrated all the ideal skills that are necessary to excel within our career. He is experienced, knowledgeable, and motivated in this career, which allows him to provide customers with all the right tools to accomplish their goals.

Ken Sorrentino

09/27/2013

"Nikitas have been great to help me to build my clients and make it success. I thank him for being there. If I was on my own, it would be tough spot. He is a great person to complete your task. Also good detail-oriented manager on his team. He would be very important asset to your company. He is a superb guy to work with. He is also Straight Shooter when he tells you, what it can be done or not, If I have a problem with the clients, he tells me how to resolves it. That is a leadership

Peter Pappas – Syosset, NY

09/27/2013

I have known Nikitas for a bit less than a year now. After hundreds of email exchanges, I can pretty much assure you that he has been nothing short of spectacular. I would recommend Nikitas over & over to anyone. Thank you so much for your professionalism & caring throughout this refinance/closing process.

Ralph Graczak – St Louis, MO

09/27/2013

Nikitas:

Thank you for all the work you did to refi our home loan. We really appreciate the effort and care you took... from the initial paperwork, putting up with my clumsy faxing, to guiding us through the final stages.

Your efforts have made our lives much better.

Thanks again,
Ralph Graczak


Lynne Miscedra – Hyde Park, NY

09/27/2013

Very happy with my refinance. Nikitas Kouimanis was very helpful, professional, etc. to work with. I would recommend working with Nikitas to have a smooth transaction. What he quoted me is exactly what was on the paper work. The attorney that closed the deal was also very helpful in explaining the process.
Introducing a fresh new look for your Profile.
Click the 'Edit Profile' button below to enter 'Edit Mode' and continue the tour.