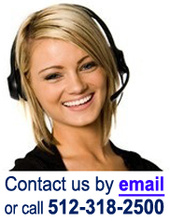 Services for Real Estate Pros
Mobile Austin Notary
www.mobileaustinnotary.com
Austin, TX

—

Apostille/Authentication/Embassy Legalization, Notary Public, Loan Signing Agent & Process Server Services
Mobile Austin Notary offers Texas statewide (including Saturday & Sunday) mobile notary public, apostille/authentication/legalization courier filing, loan signing agent & process server services.
Get to know Mobile Austin Notary
Texas Mobile Notary Public Services
We provide 24 hours a day (including Saturdays, Sundays & holidays) emergency after hours notary public services anywhere in Texas. 
Mobile Austin Notary can perform mobile notary public, process server, loan closing signing agent, rush apostille, authentication, attestation and embassy legalization services anywhere in downtown Austin, Pflugerville, Round Rock, Cedar Park, Georgetown, Lakeway, Manor, Killeen, Belton, Fort Hood, Bertram, Cedar Creek, Temple, Waco, Amarillo, Dallas, Dripping Springs, Blanco, Burnet, Johnson City, Hutto, Marble Falls, Lago Vista, Lake Travis, Copperas Cove, Laredo, El Paso, Sealy, Rollingwood, Bee Cave, West Lake Hills, College Station, Bryan, Del Rio, Del Valle, Lockhart, Bastrop, Elgin, Taylor, Rockdale, Hearne, Horseshoe Bay, Wimberely, Lost Creek, Jollyville, Anderson Mill, Brushy Creek, Jonestown, Briar Cliff, Dale, Manchaca, San Leanna, Plano, Arlington, Eagle Pass, Longview, Tyler, Lubbock, Brenham, La Grange, Medina, Sealy, Fredericksburg, Corpus Christi, Kyle, New Braunfels, Spicewood, Schertz, Seguin, San Antonio, Katy, Victoria, Houston, Fort Worth, San Marcos, Creedmoor, Point Venture, San Leanna, Sunset Valley, The Hills, Volente, Webberville, Oak Hill, Bluff Springs, Cele, Elroy, Kimbro, Littig, Lund, McNeil, Marshall Ford, New Sweden, Pilot Knob and any other county or city in Texas.
We have a network of 30 different office locations and counting around the state of Texas that we can close your Texas cashout/home equity loan signing closings. Including Austin, San Antonio, Corpus Christi, Houston, El Paso and Dallas/Fort Worth metro areas.
One of our experienced and dare we say adorable on call traveling notaries can notarize and perform a notarization on any type of legal document that you may have, like a Power of Attorney (POA - medical, limited, statutory, durable, non-durable, specific, financial, general), affidavits, police, health, medical records and release forms, burial, mortuary, cemetery, cremation, funeral home, and funeral parlor forms, advance directives and do not resuscitate (DNR) order forms, translated/translator documents, marital and divorce decrees, probated wills, trusts, judgments, DBA and assumed name paperwork, estate, next of kin and financial planning documents, tax, taxes, taxation and IRS statements, mortgage, title, property, quit claim and land deeds, board appointments, amendments and articles, import/export docs, speeding, traffic and parking violation tickets, copies of passport, permanent resident card, green card, visa, social security card, concealed handgun license (CHL) ID and military identification cards, maritime and admiralty shipping/vessel/container/cargo log books, child custody, child support, international or domestic children adoption papers, voluntary relinquishment of parental rights and termination of parental rights forms, vaccine, vaccination and immunization records, permits and licenses, loan, bank, lender, credit union and mortgage documents, agreements, references, fingerprints/fingerprinting, affidavit of single status form, vehicle sales and leases, 14-317 motor vehicle gift transfer form, oil, natural gas, solar, wind, wells, water, minerals & mining leases & contracts, defensive driving class/course forms, foreign exchange student abroad trip forms, documents, minor child travel consent letters, federal I-9 employee/employer/employment verification forms, tow yard/impound lot VSF011 vehicle removal forms, bill of sale, immigration, customs, citizenship and naturalization papers or any other type of legal document.
Our certified mobile notary ninjas will travel and meet you or your client's at a residence, office, business, apartment, college, trade/high/middle/elementary school, hospital, clinic, pharmacy, doctors office, nursing home, assisted living, long term care facility, hospice, urgent care, funeral home/parlor, law firm or lawyers office, courthouse, coffee shop, towing company, airport, hotel, mall or anywhere else you can imagine.
===================================================================
Texas & Federal Apostille, Authentication & Embassy Legalization Services
If you, your company or your clients need an apostille, authentication or embassy-consulate-consular documentation legalization because you're planning to live, work, do business in, adopt, or travel to another country look no further.
We provide U.S expedited apostille certification courier service of any type document originating in Texas (ex: Texas college/university/high school diploma, degree or transcripts, birth, marriage, death, divorce or teaching/teacher certificates) at the Texas Secretary of State or any type of federal document (ex: FBI, DEA, DOJ, DOE, DOD, FDA, USDA, EPA, IRS, USPTO or federal criminal background checks) at the United States (U.S) Department of State in Washington D.C. to be legalized, apostilled, attested, and authenticated. 
===================================================================
Texas Process Server Services
If you, your company or your clients need a legal document hand process served anywhere in the 254 counties in TX look no further. All of our experienced and trained Texas Supreme Court appointed process servers are fully licensed and bonded.
We offer same day rush process serving and we serve process 6 days a week, including Saturdays if need be (it's against Texas law to process serve on Sunday's). 
We can also take pictures of the serve location for you, to better help your court case if we're unable to serve your documents for any reason. 
We can service of process any type of legal document (such as a citation, notice to appear, motion, precept, subpoena, summons, writ, complaint, TRO, protective order, show cause order) to a residence, business, corporation, organization, city/county/state/federal government entity or registered agent located in Texas.
===================================================================
We accept cash, checks, PayPal and all major credit/debit cards for your convenience.
Mobile Austin Notary
512-318-2500 Phone
512-233-5356 Fax
www.mobileaustinnotary.com 
www.twitter.com/austinnotary
www,pinterest.com/mobilenotary 
www.youtube.com/mobileaustinnotary
www.facebook.com/mobileaustinnotary
www.google.com/+mobileaustinnotarypublic
www.yelp.com/biz/mobile-austin-notary-austin-2
===================================================================
Zip codes in Austin, TX that we cover and travel to…73301, 73344, 78701, 78702, 78703, 78704, 78705, 78708, 78709, 78710, 78711, 78712, 78713, 78714, 78715, 78716, 78717, 78718, 78719, 78720, 78721, 78722, 78723, 78724, 78725, 78726, 78727, 78728, 78729, 78730, 78731, 78732, 78733, 78734, 78735, 78736, 78737, 78738, 78739, 78741, 78742, 78744, 78745, 78746, 78747, 78748, 78749, 78750, 78751, 78752, 78753, 78754, 78755, 78756, 78757, 78758, 78759, 78760, 78761, 78762, 78763, 78764, 78765, 78766, 78767, 78768, 78769, 78771, 78772, 78773, 78774, 78778, 78779, 78780, 78781, 78782, 78783, 78785, 78786, 78787, 78788, 78789.
===================================================================
Neighborhoods in Travis County that we cover and travel to…Adirondack, Allandale, Arboretum, Anderson Mill, Balcones West, Balcones Park, Barton Creek, Barton Hills, Barton Springs, Boggy Creek, Brentwood, Bryker Woods, Bouldin, Burnett, Casewell Heights, Cat Mountain, Cesar Chavez, Cherrywood, Chestnut, Circle C Ranch, Clarksville, Cliff over Lake Austin, Colorado Crossing, Congress, Coronado Hills, Crestview, Davenport Ranch, Dawson, Eastwoods, Far West, Franklin Park, Galindo, Garfield, Garrison Park, Gateway, Georgian Acres, Great Hills, Green Park, Green Trails Estates, Govalle, Hancock, Heritage Hills, Holly, Highland, Highland Hills, Highland Park West, Hudson Bend, Hyde Park, Johnston Terrace, Island at Mt Bonnell Shores, Jollyville, Judges Hill, Lakewood Village, Lower Waller Creek, Mesa Forest, Mesa Oaks, Mesa Village, MLK, McKinney, Montopolis, Mountain Ridge, Mt Bonnell Terrace, North Crossing, North Lamar, North Loop, North Shoal Creek, Northwest Estates, Northwest Hills, Northwest Oaks, Oak Hill, Oakmont Heights, Old Enfield, Old West Austin, Onion Creek, Palladio Point, Parker Lane, Pemberton Heights, Pleasant Valley, Point West of Westover Hills, Ridgelea, Ridgetop, Riverside, River City, River Hills, Rob Roy West, Rosedale, Rosewood, Shady Hollow, Shoalcreek, Skyview, SOCO, South Lamar, Springdale, St. Edwards, St, Johns, Steiner Ranch, Sweet Briar, Tarrytown, The Courtyard, The Domain, The Triangle, Travis Heights, Treetops, Twin Mesa, Valleyside Place, University of Texas, University Hills, Vista West, Watersedge, Wells Branch West Campus, West Gate, Westover Hills, West Lake Oaks, WestView on Lake Austin, West Lake Highlands, Windemere, Windsor Hills, Windsor Park, Windsor Road, Wooten, Zilker.
Mobile Austin Notary's Blog Posts
ActiveRain Community
–

over 6 years ago
ActiveRain Community
–

about 9 years ago
ActiveRain Community
–

about 10 years ago
ActiveRain Community
–

about 10 years ago
Certifications
- Better Business Bureau (BBB) A Rated
- Chamber of Commerce Member
- Austin City Connection Member
- PayPal Premier Verified Vendor
- Merchant Circle Verified Business
Introducing a fresh new look for your Profile.
Click the 'Edit Profile' button below to enter 'Edit Mode' and continue the tour.