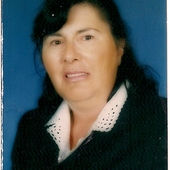 Real Estate Agent
Pat Yoest
702-521-1442
Las Vegas, NV

—

Century 21 Aadvantage Gold, 702-719-2100
Silverado, Las Vegas, Mountain's Edge, Green Valley, Anthem, Seven Hills, North Las Vegas, Anthem Country Club,
Seven Hills, Anthem, Pahrump, Sandy Valley, Calico Ridge,
Las Vegas , NV 89123
---
A multimillion dollar producer, 38 years experience, I am a full service buyer's agent, listing agent, residential investment agent. I sell & list small commercial, foreclosures, and short sales.
Get to know Pat Yoest
About me
I am originally from Washington, Pennsylvania, a little community outside of Pittsburgh. My family owned a window cleaning business there. I wrote a blog just to say hello
My career as a real estate agent started in 1973 with Hammil Quinlan Real estate. They were later bought out by Merrill Lynch. I was second in sales for the South Hills office.
The real estate market in the 80s was a tight market. Interest rates were at 18%, but people still bought houses. My first client was for a listing. The owner was being transferred with Westinghouse. I got the buyer for both sides of the transaction. and we referred the buyer to a Realtor in Atlanta. I have been hooked on real estate ever since.
I met my husband in 1984. We were married after a whirlwind courtship. We now have a family of three children, and two grandchildren. We moved from Pennsylvania in 1995. We were not sure if we were going stay in Las Vegas, so we rented a home in Henderson in Whitney Ranch. We had to move for work, and Las Vegas was a booming area offering lots of work. I went to work for Century 21 Consolidated, and we settled in. Although we now are residents of Las Vegas, we have kept our team the Pittsburgh Steelers. Gooooooo Steelers.
Las Vegas is our home now. We live in the Green Valley area. We bought our home in 1998. We rented until we found something we liked. Lots of people rent now that there are so many people losing there homes. looking for a rental home contact me at 702-521-1442 or pyoestc21@aol.com . If you are losing your home and still want to be a homeowner, talk to me about Rent To Own programs. With this type of program you do not need stellar credit.
We have fond memories of Pennsylvania and my husband and I have family there., but Las Vegas is our home. We have fond memories here too . We have added to our family , we now have two grandchildren. We aren't going anywhere.
People who say Las Vegas is not for families are wrong. Lots of families live here, it's the values you bring to the place you live. We have lots of good friends and even brought people we know out here because of the economy. Our economy is not what it used to be but we are rebuilding as are a lot of cities in this country. Businesses are hiring once again and again Las Vegas will grow. If you are looking to relocate to the area, please visit my web site at Nevada Investment Homes
At first, it was hard getting used to block walls around us, and no trees. The summer's were tremendously hot and it almost never snowed. Somehow as the years went by, we bought a home, made memories, added grandchildren, and it became apparent we were never going to move. We really settled in.
The Las Vegas real estate market was a good one, and I loved my job. I met some friends at my job and we decided to change broker's because we were unhappy at the one we were with. We stayed with Century 21 because the brand had something to offer in the way of recognition. We went to Century 21 Distinctive, later they were bought out by Century 21 Aadvantage Gold and I have been with them ever since. Why stay with Century 21 you ask? I stay because they keep up with what's hapening in the world today and no matter where you live , or where you are going to live there's an agent to help you. If you are being transferred let us make it easier by referring you to an agent where you are going. Let us move you to Vegas. Send for our free relocation kit
My career with Century 21 has been exciting, and rewarding for me. I am a multi-million dollar producer with awards such as Centurion, Centurion Team, Pacesetter Platinum award, and The Summerlin award for top sales in the company. My broker is Mike Brelsford, and Sandy Ford. I love them both they are like family. You can find my office at 7230 S. Eastern, Las Vegas, Nv. 89123 and you can call me at 702-719-2100. Expect me to answer my phone , as long as it is not in the middle of the night. I am kidding, I do answer my phone in the middle of the night in case of emergencies.
I became the Realtor for top real estate investors Dolf De Roos of Rich Dad Poor Dad fame, and Gene Burns. They had a goal to buy 52 hous in 52 weeks which we did in less than that time. They held real estate seminars and investors from far and wide would come to listen to how to buy investment homes. I became very versed in the owner finance methods of selling homes which is now under fire with the Safe Act. I still work with investors in listing and selling small commercial and residential real estate. Dolf and Gene wrote a book about the adventures we had called "52 Homes In 52 Weeks"in which I am the Realtor. I became so busy that I had to have other Realtors to join me and we are The Pat Yoest Team. Please feel free to visit my website for more information about me and my team.
I hope I have told you everything about me and my background that you get an idea of what I am about and where I am at in my Life to decide if you want to work with me. If there's something I missed, please contact me and let's go have a coffee and I will tell you what you want to know. I bring to the drawing board experience, education, a shoulder to lean, and an ear to listen. Your dreams of owning real estate can come true with the Dream Catcher team of Realtors. Search for that perfect home at http://own.nevadainvestmenthomes.com
My Roots my blog to introduce myself
We are versed in all strategies of buying and selling investment real estate. We are experienced in negotiating the best deal for our buyer's and sellers. We are also experienced in foreclosure, short sale, and distressed property marketing and sales. Avid investors ourselves, we strive to make your investment of a primary residence , or income property the best that can be purchased. We specialize in high cap rate investments. Want a cap rate of 15-40% on a rental property? We are your best friend in real estate.
Certifications
We specialize in the buying, and selling of residential and small commercial for investment or personal purposes. We specialize in Marketing properties through rent to own, and seller financing of investments. We specialize in only the best investments with high cap rates, or investments that can be purchased far below market. We Secure rock bottom prices of real estate for our clients by exposing them to the foreclosure, short sale, and auction processes.
For seller's we do a comprehensive study of market conditions, market prices, and buying trends to help prepare them to sell their properties. We do Broker Price Opinions for the banks and we are very experienced in pricing properties for our clients. Pricing a property correctly is the most important thing about taking a listing. We market our listings extensively. We are experienced in negotiating the best possible deals for our sellers, while giving buyers a good deal. This done by pricing the property at the best price. We have an extensive database of clients which enables us to move your property quickly. If you are trying to sell your own home look at these great pointers and don't make common mistakes most FSBOS make.
All listings are placed in the multilist, advertised in newspapers, advertised by signs, and advertised on the internet. We advertise your property on social media sites, such as Facrebook, or Twitter, Activerain. We run several blogs such as http://patyoestlasvegas.com , and http://www.trulia.com/blogs/theinvestmentblog/ We have marketed extensively and are faniliar with marketing strategies that sell houses. We realize the market is a difficult market for sellers. Many people are losing their homes. If you are losing your home, please contact us asap. We can discuss your options and make plans to move forward. You need to realize that you do have options and The Pat Yoest Team can be a valuable tool to you in your crisis. We are experienced in negotiations with banks and can take some of the pressure off you. Call us now for your free consultation. 702-521-1442
Many of our homeowners are under water, meaning that they owe more than the house is worth. Please let us do a free market analysis of your home and find out just where you are. If you still want to sell you can do a short sale if the bank approves. We have an 85% approval rate and can handle that for you. Call us now for a free consultation and to order your free market analysis. 702-521-1442
Buying a home is one of the single most stressful thing that you can do in life. It's a complicated process and you should have an experienced buyer's agent to light the path of your search. No price home is too little and no price is too high. We are your best friends in the real estate game. We can help you with a list of players at every step of the way. We are connected to lenders, title agents, banks, and attornies, home inspectors, home warranty places and you name it we have the connections. See our buyer's guide for Las Vegas, We can give you up to date information on zip codes for the Las Vegas area.
Are you credit challenged? Have less than perfect credit? We have the answer with a contract of sale or rent to own. Whether it is for investment or personal use it doesn't matter. We can put you in a home. You will need a small downpayment . and your credit doesn't matter. call us now for owner finance programs 702-521-1442 Rent To Own program
We are experts on the areas that we serve . For up to the minute informationon the Las Vegas, Henderson, and Pahrump areas of Nevada visit our website www.nevadainvestment homes. Want to know the fastest selling zipcodes in Las Vegas?
Please visit our web page at http://nevadainvestmenthomes.com for more information on buying or selling a home. It crammed packed full of information on the different areas of Las Vegas. Sign up for newsletter. Moving to Vegas? Send for our free relocation package.
We are versatile in all areas of real estate . Contact us now and put our expertise to work. 702-521-1442
Check out my interview with the appraisal company Valuation Nation http://valuation-nation.blogspot.com
Please feel free to Google me .
If you are a Realtor, and would like to refer a client to us, we pay a 25% referral fee, and when referring someone to you, we would of course request a 25% fee.
Send for our newsletter to keep up with real estate news.
Introducing a fresh new look for your Profile.
Click the 'Edit Profile' button below to enter 'Edit Mode' and continue the tour.