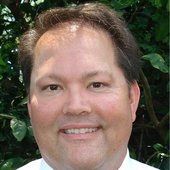 Home Inspector
Greg Bertaux
Vero Beach, FL

—

Home Inspector/Structural Engineer/Mold Assessor
Home Inspections by Structural Engineer and Licensed Professional Engineer. Home Inspections with 100% satisfaction guarantee. 4-Point and Wind Inspecctions, State Authorized Termite, Mold and Pools
Get to know Greg Bertaux
Greg Bertaux is owner of IMHomeInspector.com. Visit his company website click here: http://www.imhomeinspector.com/ He is an experienced professional who cares about your needs. He is the only home inspector on the Treasure Coast who is a Licensed Professional Engineer (Structural & Mechanical) and Professional MOLD Assesor. With an extensive background in both residential and commercial construction, he is ideally suited to deliver the service you want at the most competitive price.
Greg Bertaux was a former a weekly columnist for Scripps Newspapers providing information "About Your Home" in the Home section serving more than 250,000 people along the Treasure Coast: Indian River Press Journal, Ft. Pierce Tribune, Port St. Lucie News, Stuart News, and the Juupiter Courier.
Greg is a Licensed Professional Engineer P.E. with more than 26 years of experience in construction, design, & customer service.
Greg is a Member of: ASME (American Society of Mechanical Engineers) ASHI (American Society of Home Inspectors) FABI (Florida Association of Building Inspectors) ICC (International Code Council) plus he is a state authorized Termite Inspector, and a State approved Wind Inspector to save you money on your home insurance.
CAUTION: In Florida anyone can get a home inspector license with no experience or even high school diploma. You must check credentials. The association and quality level every home inspector needs to have is to be member of ASHI, the highest ranked professional association for home inspectors. There are many other organizations (FABI, NAHI, NACHI, HIF, ISHIA, etc..) that for an annual fee will email a "certifacate" to anyone. A franchise or a web-site is NOT a valid indicator of a professional home inspector. There are dozens of franchises availble for purchase, and for a nominal fee the headquarters provides literature, a website, and marketing tools. The franchiser's intent is to make money selling franchises, not ensuring their local owners are proficient, competent, or provide professional service.
BEWARE of these Tell-Tale signs: 1. No ASHI affiliation 2. Website, flyer, business card with no personal photo 3. No street address or reference to your community 4. No verifiable education or experience 5. Calls answered with a message or service 6. Vehicle with no permanently affixed logo.
ASHI is by far the toughest group to join and maintain membership. Their ACI credential is the only one in the nation that is ISO compliant and requires third party testing and confirmation of education and experience with no less than 250 paid professional home inspections and the completion of two written examinations. Once a person becomes a member, he/she must take 40 hours of continuing education every 2 years. No other association certification program I could find even came close to these requirements
Code of ethics
The ASHI Code of Ethics details the core guidelines of home inspection professionalism and home inspection ethics. Covering crucial issues such as conflicts of interest, good faith and public perception, these home inspection ethics are central pillars of home inspection professionalism for the entire industry.
Integrity, honesty, and objectivity are fundamental principles embodied by this Code, which sets forth obligations of ethical conduct for the home inspection profession. The Membership of ASHI has adopted this Code to provide high ethical standards to safeguard the public and the profession.
Inspectors shall comply with this Code, shall avoid association with any enterprise whose practices violate this Code, and shall strive to uphold, maintain, and improve the integrity, reputation, and practice of the home inspection profession.
All inspector members of ASHI have agreed to abide by this Code of Ethics
1. Inspectors shall avoid conflicts of interest or activities that compromise, or appear to compromise, professional independence, objectivity, or inspection integrity.
A. Inspectors shall not inspect properties for compensation in which they have, or expect to have, a financial interest. B. Inspectors shall not inspect properties under contingent arrangements whereby any compensation or future referrals are dependent on reported findings or on the sale of a property. C. Inspectors shall not directly or indirectly compensate realty agents, or other parties having a financial interest in closing or settlement of real estate transactions, for the referral of inspections or for inclusion on a list of recommended inspectors, preferred providers, or similar arrangements. D. Inspectors shall not receive compensation for an inspection from more than one party unless agreed to by the client(s). E. Inspectors shall not accept compensation, directly or indirectly, for recommending contractors, services, or products to inspection clients or other parties having an interest in inspected properties. F. Inspectors shall not repair, replace, or upgrade, for compensation, systems or components covered by ASHI Standards of Practice, for one year after the inspection.
2. Inspectors shall act in good faith toward each client and other interested parties.
A. Inspectors shall perform services and express opinions based on genuine conviction and only within their areas of education, training, or experience. B. Inspectors shall be objective in their reporting and not knowingly understate or overstate the significance of reported conditions. C. Inspectors shall not disclose inspection results or client information without client approval. Inspectors, at their discretion, may disclose observed immediate safety hazards to occupants exposed to such hazards, when feasible.
3. Inspectors shall avoid activities that may harm the public, discredit themselves,or reduce public confidence in the profession.
A. Advertising, marketing, and promotion of inspectors' services or qualifications shall not be fraudulent, false, deceptive, or misleading. B. Inspectors shall report substantive and willful violations of this Code to the Society.
Greg Bertaux's Blog Posts
Certifications
Mr. Greg Bertaux provides the highest quality home inspections to ensure his client's needs and concerns are addressed in every way. He always welcomes clients to join him during his inspections. He provides high quality written reports (not check lists) that explain his findings and make issues clearly understood. All reports are confidential and available electronically with password protection over the internet. Hardcopies are also available.
The types of inspections offered include: Standard Comprehensive Home Inspection for Buyers, Mold Testing, Wind Mitigation Inspections (with 100% money back guarantee) to save money on your insurance premium, Termite Inspections, Chinese Drywall Inspections, Four Point insurance inspections, Pool/Spa inspections, Commercial and Industrial Building Inspections, Engineering and Code Inspections, Manufactured Housing Inspections.
The standard comprehensive home inspection covers the hundreds of items not limited to: Kitchen, bathrooms, bedrooms, garage, basements, attics, Built-in appliances, fireplaces, chimneys, heating systems, air conditioning systems, water heater, electrical systems, plumbing, framing, foundations, roofing, insulation, wall & ceilings, floors, grading, water penetration, driveway and walkways, decks & patios, siding, security systems, and much more....
Additional inspections are available for pools/spas, mold, wind mitigation, A7 Termite, Seawalls, Piers, Docks, Radon, Septic, lead, wells, asbestos
Introducing a fresh new look for your Profile.
Click the 'Edit Profile' button below to enter 'Edit Mode' and continue the tour.