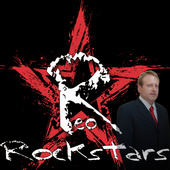 Real Estate Agent
Mike Costigan
Marietta, GA

—

REO Rockstars
Mike Costigan is an active top REO broker in GA. Former RE/MAX #1 Team Broker N. Atlanta, #25 US and #36 International. Mike is a mentor and trainer to wildly successful REO agents across the country
Get to know Mike Costigan
Mike Costigan, world renowned top Realtor and mentor to successful real estate agents across North America, gives you a backstage pass to his wildly successful REO business with his new and innovative www.UncensoredREOSecrets.com system and REO Rockstars. REO Rockstars is the "subscribers only" instructional resource site where users of the UREOS system (REO Rockstars) interact, share and learn the latest techniques and million dollar REO marketing tricks directly from Mike Costigan (via blogs, email days and REO Rockstars calls). As an REO Rockstar, you'll learn from Mike as he tests and uses these innovative and proven techniques in his own personal business. UncensoredREOSecrets.com and REORockstars.com give you a rare behind the scenes look inside the inner workings of one of the most successful REO businesses in real time operation today.
Mike Costigan was ranked #1 in North Atlanta #25 in the U.S. and #36 in the world by RE/MAX in 2006 before opening his own firm in 2007. Mike is extremely prominent on major Atlanta radio and has been a repeated guest as the local real estate expert on popular Atlanta programs. As a copy writing and real estate business marketing expert, Mike has made a name for himself in the Atlanta market with his edgy and sometimes outrageous advertising that has catapulted him to the top ranks of the real estate industry. His savvy marketing prowess is the driving force that escalates his business to world-class production levels. Mike has been recognized as a member of the elite RE/MAX Diamond Club, an award given to only the top RE/MAX agents in the world and in 2006 was inducted into the RE/MAX Hall of Fame. In his local market Mike is recognized as the #1 residential real estate agent by the Board of Realtors with business revenues of millions of dollars every year.
Mike is also the founder of Costigan Real Estate Group, the founder of Costigan REO, lead coach and mentor of Millionaire Agent Academy and co-inventor of the Cash on Demand Realty System. His innovations and "ahead of his time" real estate business marketing approaches have placed him in high demand as one of the most sought after real estate mentors in the world.
Most importantly, Mike is a PRACTICING real estate broker who works in the real world every day using the same techniques and processes that collectively make up the www.UncensoredREOSecrets.com and REO Rockstars systems. Mike is NOT an inactive or otherwise "stale" information marketer or so-called real estate "expert" trainer without relevant and current day to day real estate experience. Mike can teach you how to understand and implement the high-level strategies it takes to not only survive in a tough market but to also make it a unique opportunity to enjoy an extraordinary living in the residential real estate industry.
To get an unrestricted look into Mike's businesses and the highly profitable world of REO selling, simply download the www.UncensoredREOSecrets.com system now and be sure to subscribe to REORockstars where you can get FREE access to Mike Costigan personally on email days and where you can join Mike and other top REO agents on REO Rockstars calls..
Mike Costigan's Blog Posts
Real Estate Best Practices
–

over 7 years ago
Real Estate Best Practices
–

almost 7 years ago
Real Estate Best Practices
–

about 8 years ago
Real Estate Best Practices
–

about 8 years ago
Certifications
Some of Mike's accomplishments:
2006 - #1 RE/MAX Team Agent in North Atlanta 2006 - #1 Sales Agent RE/MAX Communities 2006 - # 25 RE/MAX Team Agent United States 2006 - #36 RE/MAX Team Agent Worldwide (out of over 120,000 agents) 2006-2007 - #1 Board of Realtors Agent Board of Realtors Multi- Million Dollar Club RE/MAX Diamond Club (highest achievement award given to RE/MAX associates) RE/MAX Chairman's Club RE/MAX Platinum Club RE/MAX 100% Club RE/MAX Hall of Fame Featured in "The Billion Dollar Agent" Communities "Top 100" Agents in Atlanta
Exerpt from Mike's Interview in "The Billion Dollar Agent" book:
At the age of 22, Mike Costigan was attending college and working part-time selling newspapers door-to-door. Without any certainty in his future career path Mike's mother one day "challenged" him to get his real estate license, hoping that he could make something of himself. A few years later Mike's career as an agent took off. Currently, at the age of 37, he is the #1 agent at the one of the world's largest RE/MAX offices-RE/MAX Communities in Marietta, GA. He is ranked #2 in the state of Georgia and amongst the top 20 RE/MAX agents in North America. Mike has been awarded the RE/MAX Hall of Fame Award.

What is your personal background and how did you get into real estate?
"My background is in sales. My father has also been in sales all his life; I have sales in my blood. I've done plenty of nose-to-nose, toes-to-toes selling very hardcore stuff and I've always been the top guy-it was always in me."

What lessons did you learn from your family, friends, previous jobs, and life experiences that helped you most to succeed in your career?
"I have developed copywriting as a skill, which has become a hobby of mine. All great businesses start with one thing — marketing."

What do you enjoy most about the business?"I enjoy the marketing, writing the ad copy, and doing the TV and radio spots. I also enjoy building and refining processes that make selling homes very businesslike and efficient so that I stand out as the "go to" guy for clients."

Do you believe goals are important to your success?
"That has changed quite a bit in my business lately. I've always been very "seat of my pants" so to speak. I think this is probably a very common thing among people who are truly salespeople at heart. But as my business has grown, I have learned that it is critically important to have goals. I write out my goals every year."

What single quality has made you more successful than others?
"Confidence and obsessiveness have made me more successful."
" I also have perseverance. I view failures and challenges as opportunities and learning experiences."
"I've got to mention a second big reason for my success… being surrounded by great people."

Are you over a billion for career sales or what do you estimate?
"I am 37 years old, so I have another 10-15 years. I have sold about $300 million, or so. I will easily hit a billion by the end of my career."

"It's good to know that I can always create an overabundance when I need to." Does this sound too good to be true? This is a quote from Mike in his interview with Steve Kantor in "Billion Dollar Agents – Lessons Learned". Here's a man who has really developed a skill for this, and it has allowed him to have an unlimited potential. In fact, he says he routinely generates too many leads for the stage he's at in his business! Pick up the book today and you won't want to put it down until you've read every word of Mike's interview.
Excerpt from a Recent Interview with iSucceed the World's Largest Real Estate Mentoring Website:
Based out of in Marietta Georgia, Mike Costigan started becoming a success in real estate just a few years after entering the industry at the age of 22. Soon he was winning awards and being named the #1 Agent in the local RE/MAX office he was affiliated with and his no-nonsense style of doing business brought him a stream of new clients and referrals.
But it was when he decided to change the way he did business by really listening to what consumers wanted, and then offering it, was when his business skyrocketed.

Costigan left RE/MAX to pursue his ideal and has raised his marketing profile in the local area considerably, thanks to radio ads and web-based video blogs. Known as "The No B.S. Real Estate Guy", Mike's techniques are sometimes controversial or even outrageous, but the bottom line is that his philosophy is working; to date this pro has sold $500 million worth of real estate.
Introducing a fresh new look for your Profile.
Click the 'Edit Profile' button below to enter 'Edit Mode' and continue the tour.