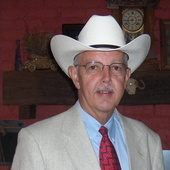 Services for Real Estate Pros
Ron Taylor
Louisburg, NC

—

Ron Taylor and Sons Real Estate and Auctioneers
A real estate and auctioneering firm specializing in residential and commercial properties. Their motto is, "IF YOU CAN"T SELL IT, WE CAN." Their primary market is the state of North Carolina.
Get to know Ron Taylor
AUCTION TIME?
How Would You Like To Sell Your House On The Day You Choose, Receive Fair Market Price And Get A Contract Without All The Usual Contingencies?
Hi, my name is Ron Taylor. I'm an auctioneer and real estate broker. What comes to your mind when you hear the word "Auction?" Government seized properties? Foreclosures and Bankruptcies? Court Ordered Sales? Antiques and Collectables? While to some degree this is still true, TIMES ARE CHANGING and quickly. It has been projected that in a few short years, 30% of all real estate will be sold through auctions. Why is that?
The traditional method of selling your home goes something like this: (1) You sign a six month listing agreement with the agent. (2) Commissions can run from 5 to 7% to the agent. (3) There is the uncertainty of how long the house will be on the market. (4) You continue to make mortgage, utility and maintenance payments during the listing. [A $1,500 a month mortgage for 4 months is an additional $6,000 expense to the seller.] (5) You must keep your house clean and in order for the showing. Does the agent make you leave the home when there is a showing? (6) If and when you get an offer, it is probably below the listing price, full of contingencies. (7) Continuous negotiations with counter offers. (8) Once you agree on price, you hope and pray the buyer can close. A lot of homeowners have not been satisfied with this "traditional" method.
Now let's look at the Auction method of selling your home: (1) You can set the sale date. In most cases, the sale is 30 days from signing the auction agreement. Are you packing yet? (2) No contingencies. The home is sold "As Is Where Is." No repairs are required. No paying the buyers closing cost! Sound familiar? (4) Commissions are paid by the buyer by way of a "Buyer's Premium". (5) No unannounced visitors. Usually one or two open houses are required for prospective buyers to inspect the home. (6) The down payment on the day of the auction eliminates time spent with unqualified buyers or nosy neighbors. (7) Competitive bidding brings out the true market value (8) You convert your property to cash quickly as buyers must be able to close in 30 days or less.
PLEASE NOTE: AUCTIONS ARE NOT GOOD FOR HOMES WITH LITTLE OR NO EQUITY.
Call me today at 1-888-940-0642 for a no cost consultation to discuss your auction possibilities. Let's face it. We are currently in an upside down real estate market where prices are dropping and an auction could be the best solution to getting your home sold...FAST and for CASH! Call now at 1-252-257-4822 Visit my web-site at http://www.canSellnow.com/
BACKGROUND INFORMATION
In addition to being a real estate broker, Ron is a first generation auctioneer. But with three sons and two daughters in the family, he certainly will not be the last generation of auctioneers.
Living in a rural area on a fifty acre farm in the Inez community of Warrenton, NC, auctions have always been a fascination to Ron. It started with a local auctioneer doing auctions in a hay field directly across from his farm.
After spending three years in the US Army, Ron started his professional career in the insurance and investment business in 1974 with the Prudential Insurance Company in Raleigh, NC, before starting his own agency in 1980.
In 1978 he received the coveted Chartered Life Underwriter (CLU) professional designation and in 1983, the Chartered Financial Consultant (ChFC) designation.
In 1999 he started his present company, The Restorer, Inc., a real estate sales and management company and in 2007, Ron Taylor and Sons, Auctioneers and Real Estate.
He is a graduate of the Mendenhall School of Auctioneering located in High Point, North Carolina.
He is married (for 34 years) to the former Paula Carraway of Snow Hill, North Carolina.
Visit Ron's web-site http://www.canSellnow.com/ for more information.
Ron Taylor's Blog Posts
ActiveRain Community
–

about 8 years ago
ActiveRain Community
–

about 9 years ago
Certifications
Residential and Commercial Property
The real estate market is changing and Ron Taylor and Sons Real Estate and Auctioneers are making the changes necessary to meet the demands of today's comsumer whether you are a seller or buyer of residential or commercial real estate. In todays market, you just can't sign a listing agreement, stick a sign out front, put it into a Multiple Listing Service (MLS) and expect results. We are not in the listing business (yes we do have to have a listing agreement) but in the marketing business, and marketing is what gets your property sold.
Foreclosure and Bankruptcy
Let's face it. The economy is not where it should be. It has been projected that the number of foreclosures in 2009 will double over last years, leading many people to file bankruptcy. But is that the answer?
We work with lenders to create a "short sale" regardless of how much is owed on the home. A "short sale" is where a lender agrees to accept less than what is actually owed on the property to bring closure so you can move on with your life. Call us today at 252-257-4822 or go to http://www.canSellnow.com for more information. You'll be glad you did.
Introducing a fresh new look for your Profile.
Click the 'Edit Profile' button below to enter 'Edit Mode' and continue the tour.