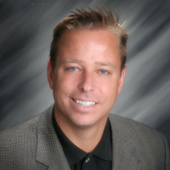 130171
Mortgage and Lending
Rick Rozman
I am known for upfront, honest, and intelligent mortgage solutions. I am committed to simplifying the mortgage process by offering you a convenient and cost effective financing experience.
Get to know Rick Rozman
I have been in Residential Mortgage Lending for 20+ years, and have experienced every lending environment (Broker, Bank, and Mortgage Banking). I can tell you the advantages and disadvantages of each environment. I also owned my own Mortgage Brokerage for over 10 years. With all of the regulation changes, I have chosen to offer my services as a mortgage banker, where I have the best of all worlds to offer my clients. The BEST rates, the QUICKEST turnaround time, and a staff who has the SENSE OF URGENCY to meet the needs of both my clients and the Real Estate Agents I work with.
Please take some time and read my Testimonial Section, as it will give you a full flavor of how I do business. In my opinion, its better to hear what current and former clients have to say about their experience with me.
CUSTOMER TESTIMONIALS:
My wife and I have had a truly  enjoyable experience working with Rick. Rick's knowledge of the mortgage industry, along with his honesty and integrity keeps us coming back. We've used Rick on several occasions and feel that he's given us a clear snapshot of the best options for our long term financial goals.  
Rick's professional approach to walking you through the process makes an already organized an efficient process even better.  I would highly recommend Rick and his team to anyone looking for a mortgage professional who not only knows the business but delivers excellent customer service and satisfaction!
Best Regards,
Kevin & Jill
Wixom, MI
 My wife and I had the privilege of working with Rick when buying our new home this year. I say privilege because once you meet Rick and start to work with him you will quickly realize why he is a cut above the rest and how lucky you will feel that you decided to use him as your mortgage lender. Don't be fooled by the pop up internet mortgage bankers out there that offer gimmicks and half truths. When working with Rick he was always straight forward, professional, quick to respond, and had answers for every one of our millions of questions. He walked us through the process step by step and in the end it felt like we were working with a friend that we trusted and had known for years. Every phone call was returned, every question answered, and we couldn't imagine going through this process without having someone like Rick by our side. Buying a house can be a stressful thing at times, but having Rick in our corner, we never felt stressed as we knew he always had our best interests in mind.  From our first phone call to the last signature at closing, Rick was with us every step of the way. We would gladly highly recommend Rick to any of our friends looking to buy a home or re-finance their existing home as we know they would get the most professional and honest advice from someone who cares about you and helping you get into your new home!
Bryan & Megan
Belleville, MI
 Rick, you have been such a pleasure to work with from the very beginning.  I am so eternally grateful for what you have done for my family.  I cannot put into words how extremely instrumental you and your team were in helping me to fulfill a life long dream of owning such a nice home in the country, for my family and I to come home to.  This reality was only made possible by your utmost patience, extreme due diligence and fortitude to see this goal I had, through to fruition.  Even today, it still feels surreal.  As I write this, I was thinking back on how a handful of companies that I approached, prior to being referred to you (Thanks so much Joel!) , were so quick to dismiss my conversation, thoughts and ideas.  Upon speaking with you, I felt that your "roll up the sleeves attitude" and "stick-to-itiveness" to listen and sit down and see things thru, were exactly the formula needed to persevere.  Even though the property closing has been completed, I still feel that I can call you up today to bounce ideas, or gain some knowledge, guidance, and additional perspective on all things related.
Chris & Laurie
Superior Township, MI
Rick has helped my family to finance a few home purchases and many refinances over the past decade. Whether it is a home purchase or a refinancing, working with Rick is a pleasure. He has always been easy to work with and the financing has been very competitive. The communication, whether by phone or email, has been great. I never felt he was too busy to talk to me. Best way for me to sum up my feelings is that I really trust him and I would not turn to anyone else for my next mortgage.
Mike & Jen
Novi, MI
I just wanted to write a short unsolicited note to thank Rick Rozman for his mortgage services over the past 18 years.  We have had many occurrences with new houses and refinancing and it could not have gone any smoother in "every" situation.  Rick is honest and trustworthy and always looking out for the client's best interest.  There were never any hidden fees and everything was always above board when dealing with Rick.  I would highly recommend Rick Rozman to anyone looking for mortgage services.  Our family and friends who have used him cannot say enough good things about Rick.
Best Regards,
Jeff & Gina
Northville, MI
 I recently refinanced my home with Rick Rozman. Prior to my home appraisal he checked the home values in my area to make sure that my attempt was feasible. I had been burned before with another large online lender on the cost of an appraisal through a fast sales pitch offering great rates. Once Rick started the process everything progressed fine, and his rates were even better. In addition, Signature's online process made easy work for all the associated documents and signatures. Of all the mortgages I closed on this has been the best by far.
 Rick S.
Plymouth, MI
Rick,
Wendy and I would really like to thank you for your support refinancing our home!  We love our new fixed rate you got for us!  You were great making sure all the details were taken care of throughout this process.  Considering the crazy housing and banking conditions, including all the pit falls that can trip a person up during the process of refinancing you and your team truly made it easy!  
Thanks again and we will be calling you if the rates move in our favor again!  In the mean time, when this topic comes up, we will be telling people to call you and let you handle it!
Regards,
John and Wendy
White Lake, MI
 It's hard to believe we've been in our new home for a month already, so much has happened within the last six months. Thank you for being a part of our relocation process and ensuring that the purchase of our home became a reality.
 My husband and I were locating from another state and while we were familiar with the selling and purchasing of property within our home state we were a little less familiar with our new states criteria in purchasing a home.  Rick was able to guide us through the process and secure our home loan ensuring that our home purchase became a reality.  We would highly recommend Rick as he brings eighteen years of Mortgage Lending experience and professionalism to the table, thus ensuring a successful real estate transaction. 
Sincerely,
Ron and Cathy
Saline, MI
 Rick,
Jim and I would like to thank you for your professional service while we went through the refinancing process.  You were very thorough and helped us understand all the steps we needed to get it complete. In addition we felt that the appraisal process was very good and the appraiser was very professional and pleasant. Thanks for a positive experience!  We would be happy to recommend you and already have passed your name onto Jim's sister.
Sincerely,
Monica and Jim
Birmingham, MI
 Hi Rick,
Lisa and I would like to take a moment to thank you for helping us with our home refinance.  The process was smooth and we didn't feel any pressure to go with you.  You were able to offer a lower rate and even let us close the refinancing we were going through at the time.  You were truly a "man of your word".  You should also know I told my dad about your company and he will be contacting you soon.
Thanks again,
Michael & Lisa
Northville, MI
Rick
Regarding our relocation from Iowa to Michigan:
We were very busy as we got adjusted to our new jobs and settled into our new lives. We were able to work with Rick almost entirely via email, which made the process extremely convenient. We would send emails at night, knowing Rick would get back to us by the next day. The prompt response time by Rick was very appreciated. It also meant a lot to have Rick at our closing meeting to help us walk through all the details. We are first time home owners and we couldn't be happier with our new home and buying process.
 
Thanks
Jared & Carmen
Canton, MI
I was passed Rick's name from a family friend who had heard I was looking to refinance.  Upon calling him and leaving him a message, Rick promptly returned my phone call and was able to give a very good "snapshot" of what the current rates were and what I needed to do to capitalize on the current rates.  Not only was Rick able to navigate through some of the "red tape" that banks seem to make us go through these days, he was able to do so quickly and had the best rate out of the 4 brokers I had contacted.  I'm very happy to have closed with Rick, and I would recommend his services to anyone who was looking to buy or refinance!
James
Waterford, MI
 My wife and I worked with Rick to complete a refinance on our mortgage in the 4th quarter of 2011. Rick was very thorough, followed through with all of his commitments and made the process an easy one. Based on his experience, we were able to take advantage of the newly established government refinancing programs. We locked into a great rate and our mortgage payment dropped significantly.
Thanks Rick!
Tim & Jeni
Brighton, MI
I recently closed on the refinance of what was our "marital" home with Rick Rozman.  This refinance was necessary per the terms of our divorce settlement and the fact that I had decided to keep this home.  Having spent the past 11 months on the most incredibly emotional roller-coaster ride of my life, I was prepared for the worst situations in refinancing my home.  I did, however, have a very good feeling about Mr. Rozman who came very highly recommended from a close friend. It turned out that I was right.  The experience with Rick Rozman was by far the BEST mortgage experience of my entire home-ownership history.  Rick explained every step of the process before we started, ensured that there were absolutely no surprises and kept me fully updated throughout the entire procedure. There was never any question of where my application was nor any delays due to lack of information/documentation.  Rick kept the entire process running like a fine swiss watch.....the only delays in the process were caused waiting for settlement documentation on my divorce. If it were not for those, I am confident that this refinance would have been processed in 30 days or less.
It is for all of the reasons above that I not only consider Rick Rozman my "go to resource" for any and all future mortgage needs but I intend to recommend him to everyone I know who may have similar needs. Furthermore, being a longtime member of the internet resource listing known as "Angie's List", I intend to write a positive recommendation for Rick. 
I am convinced that I could not have chosen a better individual or mortgage broker to help me with this refinance.  These days, it's difficult to find people who really CARE about doing a great service for their clients and truly doing what is in their best interest.  I wholeheartedly feel that Rick is among those few that are truly passionate about what they do.  THANK YOU, Rick !  Larry  Northville, MI
 From the first time I talked with Rick it was clear to me that he was better than the other lenders that I had talked with.  He treated me as an individual instead of just another mortgage request to push through the system.  He listened to me and he did a fantastic job in answering all of my questions without putting any pressure on me to proceed.  He followed through with what he said he would do and in the time he said he would do it.  The automated application process was fast and very easy to use.  The whole process went through without any problems or surprises.  I highly recommend him and I will continue to use him in the future for any of my mortgage needs.

Hope all is going well.  I have recommended you to a few people already.  I will keep trying. :)

Ryan
Saline, MI
 I have refinanced many times in the past 10 years taking advantage of the historically low interest rates.  During my most recent refi, I was referred to Rick Rozman by a fellow mortgage broker.  With one quick phone call I knew that I could trust Rick and that he was going to take care of me.  The process was painless and very efficient as Rick uses a secure internet based process to gather financial information and share electronic forms.  Additionally, closing was done in the comfort of my home.  The entire process cut back on emails and faxes and truly streamlined the mortgage process.  I am a very happy client and highly recommend Rick Rozman.
Dino
Dewitt, MI
I was recommended to Rick Rozman by my traditional lending source (bank) and I have been happy with the experience from start-to-finish.  With all of the complexities of the mortgage process, Rick was responsive, straight-forward with the facts and kept me posted at all times.  The on-line signature process for kicking off the re-fi and the home visit for closing on the deal made it extremely convenient for me. I would recommend Rick to anyone that is looking to initiate a loan or go through a re-fi. It was a great experience, and I am thrilled with the results.   
Thanks again. 
Dan
South Lyon, MI
Working with Rick on our new home loan was a pleasure.  He thoroughly and promptly answered all our questions regarding different home loan options, and was the most competitive with the rates and fees.  He also kept us updated throughout the process.  We got a great deal and would recommend working with Rick for any mortgage needs.
-Roderic and Lauren.
Bloomfield Hills, MI
Hi Rick,
We have always had a very pleasant, efficient and professional experience working with you so I will refer you anytime we get a chance.  Feel free to use my name with the following testimonial: We have re-financed our house with Rick three times.  Each time he has provided the best rate and lowest closing costs which were consistent with what he initially quoted.  He makes the process quick, very efficient and professional.  Rick is the only person we will consider If we ever need a mortgage or need to refinance.
Jerry & Faith
Farmington Hills, MI
Rick,
You made a stressful process quite painless. You anticipated my questions and concerns which helped to close my loan very quickly.
Thanks again.
Phil
Troy, MI
We were actually referred to Rick when another Lender was unable to find any refinance options to suit our needs ( I think it says a lot when essentially your competition recommends you).   Rick never gave up, when the first option did not work out, he would call back with two more options.  Basically he kept at it until we found something that satisfied our requirements!
Michael
South Lyon, MI
Rick,
It was very nice to meet you as well yesterday.  Thank you for making the trek down to Livonia for the closing. Thank you for the copy of the survey and thank you as well again for all that you did to make this such a smooth and educational process for Beth and I,…. myself especially since we were the ones working together.  I hope that I can repay you some day for all the time and information you shared with me by recommending you to other friends and family I know who are looking to finance a house in the future.  Thank you again and best of luck to you as well.
 Sincerely,
Jay
Plymouth, MI
Hello Rick,

Thank you so much for all of your efforts for our recent refinancing.  I think this is the 3rd time that we have completed one and the process just keeps getting better and better.
One of the main reasons that I enjoy working with you is the ease of doing business, but most importantly is the trust factor.  When we started to think about refinancing we didn't evencall any other companies because we knew that you would be honest with us and get us the best rate that you could. We appreciate that. You were very responsive and took the
time to answer any questions that my wife and I had. You also did a great job in explaining things in very simple terms.

With two young children, you also made it very convenient on us by coming out to our house for the final signatures.  You worked around our schedules for the entire process and wedo appreciate all of your hard work.  
I would recommend you to anyone.

Thank you again,

Mike & Susan
Novi, MI
We have used Rick Rozman for all of our new mortgages and re-financing over the past 15 years. He has provided professional and knowledgeable service for us, which combined the best rates possible plus great hands on service at each and every turn in the loan process. He is always quick to respond to questions and keeps you informed of your loans progress as he guides it to closing. I would highly recommend Rick and his staff for anyone looking for a smooth loan process.
Dave and Shelly
Northville, MI
 I have had numerous good experiences with financing and refinancing with different banking institutions. My experience with Rick Rozman has clearly been the best of the best!  In terms of the product, it was exactly what I was hoping for... and far better than the average rates available. In terms of the service, Rick was extremely easy to work with, leveraged best in class technology tools, and enabled me to get through the qualification to closure process in record time.  In short, his service far exceeded my expectations. If you are looking for highly competitive rates with excellent service, I would unreservedly recommend Rick.
Albert & Becky
Ann Arbor, MI
I wanted to take the time to relate my experience working with Rick Rozman on a mortgage refinance I recently completed.  I found this to be a very efficient and "painless" process to complete.  Rick was very helpful and responsive to any questions or concerns I had and made himself available beyond the ususal "working" hours.  I am very satisfied with the work he performed and recommend his services highly. 
Chris
Farmingtom Hills, Michigan 
Hello Rick,
I hope you are doing well.  I am writing to "thank you" for a smooth mortgage transaction.  After my last fiasco with Chase, this was an appreciated change in the right way to handle a mortgage.  I appreciate you taking the time to explain the numbers and make sure that I was comfortable with the deal.  Everything went as you explained it would during the closing.  I appreciate your support and I have already recommended you to a coworker.
Have a great day!
Rob & Tracey
Hartland, MI
In order to take advantage of the current low interest rates, we recently refinanced our home using the services of Rick Rozman. Throughout the entire process, Rick proved to be exemplary in his knowledge of the business and very quick to respond to any concerns or questions that we had. We would highly recommend Rick to anyone interested in obtaining great rates and outstanding service.
Hope all is well!
~ Stacy
Canton, MI
In looking for a mortgage for our new home, we were very happy with the service provided by Rick and his team in processing our mortgage.  With the low rates he could offer and the smooth process we followed, it was the easiest mortgage we have ever obtained.  He even met us at our home for the closing in the evening after I returned from work!  Even though banks may seem a 'more comfortable' option, the ridiculous paperwork and impersonal feeling makes the process grueling.  Rick was able to quickly answer all of our questions and required a minimum amount of paperwork to complete the application process, and we still ended up with a major US bank to service our loan.  I would highly recommend Rick and his team to anyone and will definitely use him in the future!"
Thanks again for your help and I will pass your name along to anyone looking for a mortgage.
Mark
Northville, MI
So far Rick has helped me twice with my mortgage loan.  He was polite, thorough and very responsive. He would keep me posted about the requirements and market development and lay out best scenario for me without any push. He would tell very clearly what my cost would be. He was always very responsive to my phone calls and emails, and my experiences with Rick have been  very positive ones. It was pleasant working with him. 
Chris
Novi, MI
To whom this may concern:  I would highly recommend Rick Rozman for all of your mortgage needs.  His service and availability to answer questions and assess customer needs is second to none.  I have worked with Rick several times over the past 12 years and he will always be my main person to fill all my mortgage requirements. 
Bob
Troy, MI
I knew the rates were low compared to what I was paying, but re-financing wasn't a process I knew much about or that I was comfortable with.  I'm not a very trusting person when it comes to giving information to a stranger regarding  my biggest asset; my home.  Reluctantly I started calling around to all the major names I had heard of just to get a feel for what rate I could get.  I was surprised at how rude and impatient most were.  One even got in the habit of calling me daily at work.  Then, by referral of a friend, I called Rick.  Wow, what a difference.  He took the time to explain everything to me, found me an incredible rate, and either returned my emails or phone calls when I had questions.  The process was simple, and quick, done primarily via email, and Rick always kept me updated on my progress.   When the whole process was finished, it was a wonderful surprise that both Rick and the title company came to me at the location of my choice for the closing.   From start to finish and from rates to service, I would rank my experience as nothing but the best.
Tammy Girling
Oxford, MI
Rick Rozman has been our mortgage lender for the past 10 years.  He is extremely knowledgeable in every facet of the mortgage lending business.  He is always up to date on all the most current information.  He is straight forward and honest about all aspects of the mortgage process.  He has saved us thousands of dollars with refinancing and getting better terms throughout the years.  He always looks out for us and our best interest.  We have remained loyal to him and his business because of our positive experiences with him.  
Steve and Julie
Brighton, MI
Hi Rick,
Thank you for an ultra-professional refinance experience with my home.  The entire process, from my very first call to you, was easy, comfortable, clean, and provided options.  The closing was scheduled at the location and time of my choice.  Best of all, the process moved forward with phone conversations, e-mails, or documents uploaded to the secure website -- whatever method I felt comfortable with!  In all my refinance experiences, I have never seen the feature of uploading my documents directly to a website.  And the rate we locked is better than my other quotes. Even with the new stringent rules of today's finance world, I have never been so excited about a loan!  Keep up the good work.  When I need another mortgage, I will be calling you!!
Best Regards,
Corey
Commerce Twp, MI
We refinanced with Rick, and it was a great experience. He is skillful, patient and understands what you are looking for. He showed up at closing and made sure everything was clear to us. The whole process was smooth. I will definitely do business with him again and recommend others to him.

Thanks,
Nima
Bloomfield Hills, MI
I would recommend Rick Rozman to any of my family or friends for several reasons.  First, I was able to apply for the loan on the phone.  Getting the information to Rick was done using a secure website and was seamless.  In addition, my closing was very fast…….I believe around 30 days…….much faster than working with a big bank whose closings range in the 60 day plus area.  My closing took place at my home which I appreciated.  There was no need for me to take time off work.  Rick was very professional and I would recommend him highly.
Sheri
Highland, MI
I have utilized the services and expertise of Rick Rozman for many years and have always had exemplary results. He streamlines the complicated process of the mortgage industry by doing all the necessary background work and he presents the best rates available for the situation you need. Everything can be done by email and electronic applications, so your time in securing the mortgage is at its minimum and you only have to show up for the closing.  I highly recommend his services for any new mortgage or refinance.
Cindy
West Bloomfield, MI
Hi Rick,
I wanted to thank you for handling our recent home refinancing.  Then entire process with  you  was very efficient, from start to finish, and your personal attention was very much appreciated.  Best I've experienced in 25yrs, 100% satisfaction!
Steve
Ortonville, MI
Rick,
It was a pleasure working with you on refinancing my home in Rochester Hills, MI.  I was a little hesitant trying the process on line as I have mostly worked with local banks in the past.  The process was smooth and the service was great.  You were completely honest and direct with information and very knowledgeable.  You were also very responsive with questions and feedback.  I will certainly recommend you to friends and family whenever the opportunity arises.
Thank You
Kurt
Rochester Hills, MI
Rick,
I wanted to state that my refinance mortgage with you was the smoothest one I have done out of 5 I did in the last few years! You really know how to get it done, all your numbers were accurate and your rate was the best. Every other mortgage I did had some problems that were very frustrating. You were a pleasure to work with.
I referred you to a friend and will refer you in the future.
Regards
Jon
Rochester, MI
Rick
Thank you very much for refinancing our property in less than 30 days during the Christmas Holiday. The refinance process was the easiest and quickest from several other previous closings from other banks. The E-sign process was excellent in many ways. Again, thank you for attending the closing at our convenience.
Frank
Shelby Twp, MI
Dear Rick,
Thank you for your assistance with our recent refinance on our Mortgage.  You were very efficient and courteous during our loan processing.  You were readily available and very helpful with any questions or concerns we may have had.  We found the process to be worry free. 
The prompt service and the personalization you offered by coming to our home to finalize the closing documents was an added bonus.  It made us feel confident and at ease during the final processing of our loan.
Thank you for your services.  I will definitely recommend you to my family and friends.
Sincerely,
Rebecca
South Lyon, MI
Rick,
Your service was great!
Have nothing but fantastic things to say about Rick! Our mortgage refinance through Rick was courteous, professional, and quick!  He took the time to answer all our questions and concerns. All our needs were met in a timely manner! Thanks for a job well done! We would definitely recommend Rick & Signature Mortgage to our friends and family
Thanks again for all your help!
Bret & Lisa
Lake Orion, MI
Hi Rick
I would like to express my appreciation for the services you provided in connection with my recent mortgage.  You were most helpful in quickly identifying a mortgage provider following my initial contact which enabled me to secure a pre-approval in only a few days with a very competitive rate.  Once we finally located a suitable house, your responses to all requests were prompt and accurate and enabled us to close on time.
I also appreciated your assistance with references for homeowners insurance which enabled me to resolve what may otherwise have become an awkward problem.
Thanks again
 Howard
Williamston, MI
Rick. 
Just want to say Thank you for your professionalism and efficiency in processing the refinance for Tracy and I.   We are very happy w/the 2.75% rate we attained and would/will definitely recommend you do others who inquire. 
Thank you and we will be in touch.  
Lance & Tracy
South Lyon, MI
Dear Rick:  
I just wanted to say thank you for the outstanding job you did for me in pursuing a mortgage!!  Once again you were timely in returning my calls and emails, patient with me in providing you with information, and extremely helpful in getting it approved in a timely fashion!  You are the best!!  I will gladly refer anyone I know to you if they are also in the market for a mortgage!!  
Respectfully, John
Northville, MI
Hey Rick. I just wanted to take the opportunity to thank you for the professional and diligent manner with which you handled our application. I know we had initially applied for a mortgage pre approval, but I want to thank you for taking the time to really consider our needs and motivation. We were all set to move and find a smaller, less expensive home. We even had our house on the market as you know. You also knew that we did not want to sell our home because you asked the right questions. Our motivation to move was based on reducing our financial burden. You showed us some opportunities we thought were unobtainable. You managed to research and come up with a viable option for us to refinance our mortgage. Not only were we able to improve our financial position by approximately $500 per month, but we are able to stay in the home where we have been blessed to bring three beautiful children into the world. You came to the house for the closing and so were able to meet our three lovely but rambunctious children. I'm sure you could see how happy they were playing in their basement. They are also swimmers now and use the pool every day during the summer (weather permitting of course). I am sure the price range we were planning on moving into would not have included an in ground pool.In closing I just want to again thank you on behalf of my family for really caring and taking care of us.

Best regards,
Matt & Laura
Wixom, MI
I wanted to write and thank Rick for his friendly, fast, and thorough work in refinancing my home.  He was able to offer helpful suggestions, he found me a great rate, and he really did some extra leg work to search for documentation I needed from city hall.  I am very pleased with how everything went, and I would not hesitate to recommend Rick to anyone who wants to refinance or needs a mortgage.
Janice
Fenton, MI
Rick was a real pleasure to work with. He advised us along the way, and answered all of our questions in a prompt, clear fashion. He made the whole process of re-financing our home a stress-free experience. He even came out to our house for the closing! We've recommended Rick to many of our family members and friends.
Mark & Megan
Westland, MI
Rick has helped me on multiple occasions. He is very knowledgeable, patient, and trustworthy. I couldn't have been more pleased with how the mortgages were processed. From beginning to end Rick is fully dedicated.

Thanks!
Brett
Lake Orion, MI
Certifications
I have always done my business strictly in the State of Michigan. I can pre-approve clients at their convenience, wherever they may be.
I specialize in Conventional, FHA, USDA RURAL, and Jumbo mortgages for both first time and seasoned homebuyers. I am always monitoring the rate market too, and will let you know when a refinance opportunity comes along.
Introducing a fresh new look for your Profile.
Click the 'Edit Profile' button below to enter 'Edit Mode' and continue the tour.