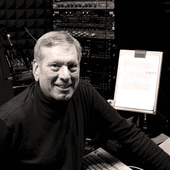 Industry Observer
Rod Schwartz
Branding for Results
Pullman, WA

—

Grace Broadcast Sales
When local residents think "Real Estate," is YOURS the first name that pops into their minds? I can help make that happen for you. But talk is cheap. Hear for yourself, right here on Active Rain.
Get to know Rod Schwartz
HI, THERE!  Thanks for stopping by. 
I know you're busy. But if you haven't anywhere else you need to be at the moment and your phone's not ringing and there's no one at the door asking for you and you've already read your email and checked your Facebook and you'd like to spend a few minutes working ON your business (not just in it) to make it better, well...let's chat. 
Undoubtedly, you run a good business. But you'd like more and your advertising hasn't exactly been moving the needle. Could an accomplished ad writer and producer (who loves creating advertising that's more interesting than whatever the person on the other end of the ad was thinking before the ad appeared) help you accelerate your success?
Yes. I can.  At least, that's what my clients will tell you. 
But talk is cheap. Let me *demonstrate* with a few of the ads I've created for other Realtors® - examples of campaigns that have achieved remarkable results for them.
Listen to EXAMPLE #1
Listen to EXAMPLE #2
Listen to EXAMPLE #3
Listen to EXAMPLE #4
Rod Schwartz's Blog Posts
ActiveRain Community
–

almost 8 years ago
ActiveRain Community
–

almost 8 years ago
ActiveRain Community
–

almost 8 years ago
Bob Hoffman - The Golden Age of Bullshit
Bob Hoffman, aka The Ad Contrarian, whose blog has reached nearly 6 million visitors, is a marketing genius. His video - despite its provocative title - is well worth watching if you're spending money on advertising -- particularly on social media. He'll help you understand why mass media still offers businesses and brands (including real estate professionals) the biggest return on your investment. Highly recommended!
Certifications
What brings me to ActiveRain?  I'm interested in helping you grow your business faster and achieve success sooner than you will otherwise. Good advertising doesn't make a business successful; it merely accelerates the inevitable. If you're good at what you do, good advertising will get you where you want to be sooner. If you're lousy at what you do, good advertising will drive you out of business all the sooner, as people responding to your ads will be disappointed with their experience and share their disappointment with others. (Word-of-mouth works in both directions, but in the negative with a vengeance!)
Several years ago, I wrestled with a question that became something of an obsession. Undoubtedly you're familiar with the 80-20 rule in sales (why 20% of salespeople do 80% of the business); it applies to selling advertising, insurance, automobiles...and real estate.  
I'd been thinking about the lady who sold me my first home in this area back in 1979, a real estate professional who left a lasting impression on me when she planted a flowering plum tree in our backyard to provide a bit of shade and beauty.  This was her "trademark" closing gift to her clients. She was definitely one of the 20%ers back then, either the #1 or #2 producer in the market and definitely A Force to Be Reckoned With.  And she remains so to this day.  (She may be the only person in town who can lay claim to having set foot personally into every residence in town, no small feat.)
Now, you've heard the old axiom, "Time is Money," right?  While they're not identical, they're often exchangeable; you "spend" one to "purchase" the other.  You give up your time (working in your job) to earn money (when you close a deal), and you spend money to buy time (as when you hire a someone to mow your lawn, or an advertising professional to help you grow your business).
Fast-forward to a few years back, when a friend of mine got her real estate license and began working as an agent; I wondered how long it would take her to carve out her niche and become a prominent player.  She was working 50 hours a week or more, putting in a lot of time developing her social media footprint and working on local relationships.
I began thinking about how someone just starting out in real estate might, through the skillful use of radio advertising, shave years or even decades off the time it would normally take to become known as one of the top agents in town.  My theory was that this is within reach of anyone motivated to do so, but no one was asking.
Then, out of the blue, I had an opportunity to share my thesis with a local agent with whom I'd been exchanging ideas online, comments on his blog and Facebook posts, etc.   He'd only been practicing in the market for a year or so, having left his family's automobile business in Spokane, WA to start a new life in real estate in our small community 75 miles to the south, and was sufficiently intrigued by my ideas that he eventually decided to test them with a full-fledged annual commitment to local radio, for himself as an individual agent and not as a local agency.  (That last part is crucial; people do business with people, not companies.)  
Within three months of starting his campaign, his top-of-mind awareness was soaring and he was  writing a disproportionate amount business, continually opening relationships with buyers and sellers who were seeking him out in response to his advertising. To the chagrin of his colleagues and competitors, all of whom had been in the business considerably longer than he, people were asking for him by name. One such customer was actually working with another agent in his office, but asked to work instead with him, citing his radio advertising as the reason. Many agents found themselves caught off-guard by the audacity and consistency of his radio campaign, even more so by the favorable response to it by home-sellers and buyers in the market.
And the thing is, his ads weren't about him; they were about his customers and prospects!
Too much of what passes for advertising today amounts to little more than "chest-thumping."  Open your local real estate guide and what do you see?  Page after page of agents attempting to differentiate themselves from their competitors, ironically ending up being perceived as just like all the others.  I've seen three local agents, all working for different companies, advertising on shopping carts in the same supermarket. Others put their pictures in a print ad that gives the reader no compelling reason to reach out to them, just the same tired cliches ("We work for you.")
How sad.
If you've been practicing for some years, you know how tempting it is to spend money on some shiny new thing in advertising. Maybe it's video monitors near the grocery store checkout, restaurant menus, or the backs of cash register receipts. You pull the trigger, hoping "something" will happen. But apart from a few friends saying "I saw you," nothing really comes of it. Ad dollars circle the drain, you opt not to renew that one and begin looking for the next shiny thing.  
Advertising is supposed to be an investment, not an expense.  If you're not seeing a return, my friend, it's not an investment.  
Now, I can recommend resources - books and videos - that you can obtain inexpensively to help you get a handle on how to advertise profitably and get a measurable return on your investment. The information is readily available, but you have to seek it out. So, feel free to ask. 
It's not magic.  It's marketing.  Done right, it'll take your career to new heights, regardless of the size of your market or the nature of your competition.
A smart person learns from his mistakes; a wise person seeks out someone who's learned from his mistakes, to that he can avoid making them in the first place. 
Drop me a line anytime.
Testimonials for Rod Schwartz
Chud J. Wendle, Spokane, Washington

05/18/2016

"Based on a career in the automotive business where competition was fierce and competitive I learned that creating a brand that represented fun, experiences that consistently exceeded expectations and a personality that people could connect with was critical to obtain more than our fair share of the market. Capitalizing on this experience and the fact that I was moving to a community with no real estate experience and no name recognition I was focused on creating a brand that connected with potential buyers and sellers. I immediately hit the standard marketing sources: Saturday Real Estate section, hosting open houses for other agents,networking and weekly real estate publication. In addition, I felt that a consistent online presence through marketing on social media, Craigslist and blogging were important. Fortunately, I got noticed by Rod Schwartz who proposed an idea that he felt could decrease the standard success timeline of a start-up Realtor from 5 years to 2 or 3 years. His campaign proposal of "Pullman's Real Estate Expert" was right in line with the consistent branding that I executed at the dealership. The campaign consisted of me voicing an ongoing series of Real Estate 101 - real estate lessons, tips and advice. The key was consistency and being relevant. Consistency not only included broadcasting the message on 1 or 2 stations every week but also sharing the message on social media, print, and every time I met with potential clients. Being relevant included not promoting a specific property as a good deal, the perfect house, or a must purchase but lessons in buying and selling homes (including some secrets within the industry). Within 3-4 months of the campaign kicking off, I began to see clients reaching out specifically for me, realtors upset with me because I was "stealing their clients" and most importantly increased listings and sales. In addition, I was typically introduced at Chamber events, Rotary meetings and WSU events as "Pullman's Real Estate Expert" not by my choice but because the person doing the introduction decided to include that description on their own. The campaign was launched in about 2010 and in 2013 I was number 3 in the market and voted as Whitman County Association or Realtors "Realtor of the Year." My only frustration with the campaign is that I didn't stick it out."
Introducing a fresh new look for your Profile.
Click the 'Edit Profile' button below to enter 'Edit Mode' and continue the tour.