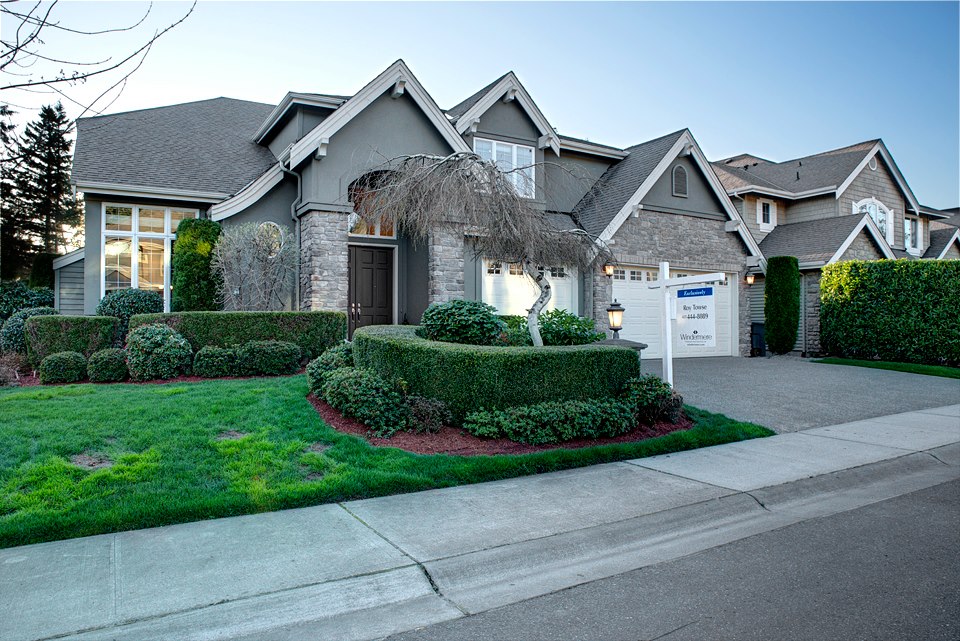 Get to Know Roy Towse
For 10+ years as a Real Estate Broker Roy's motto has been simple, "Create a Higher Standard" as a real estate professional for every past, present, and future client.
Crowned as one of the 'America's Best Agents' by Real Trends, Roy Towse of Windermere Real Estate is one of the most prevalent real estate brokers in the King County, and is amongst the top 1% in sales volume in the past two years. In 2013 he was also the #1 top producing Real Estate Broker in Sammamish, WA in total representations of both buyers and sellers.
Roy has earned widespread acclaim from both buyers, sellers, and fellow Brokers in King County because of his straight forward, transparent approach. He stretches beyond his professional capacity to ensure that his clients are totally satisfied…As a Certified Professional Negotiation Expert, Roy connects the buyers and the sellers and ensures that it's a win-win solution every time.
Roy's specialty is, but not limited to, residential and condo homes on the Eastside. Roy is not just a Broker, rather a one stop comprehensive solution provider to your real estate needs, be it buying a newly constructed home or a going for a resale property. On the selling side coming up with unique strategies and marketing ideas to be sure his clients get top dollar in the shortest amount of time.
Best is, he never pushes the clients to close the deal…he considers his job as incomplete, until the clients are totally satisfied! No wonder Roy has been rated as the 5 Star Agent by Seattle Magazine for 3 consecutive years in 2012, 2013, and 2014!
Born in Alaska, Roy moved to Washington at a very early age and has lived here his whole adult life including cities like La Conner, Kirkland, Pullman, and Issaquah. He currently resides in Sammamish, WA with his wife and one year old son. His passion is sports, so you can always count on him cheering on his Alma mater Washington State Cougars, our local Super Bowl XLVIII champion Seattle Seahawks, and of course the Sounders and Mariners. He also enjoys traveling, participating in marathons and offering honorary services to the Windermere Foundation and other local non-profit organizations.
Certifications
Representing Buyers and Sellers across the Eastside. New Construction Specialist, Relocation Specialist, Certified Negotiation Expert, Certifeied New Home Sales Professional, E-Pro Realtor Designation. 
Anita Butail
07/22/2014
Roy helped me purchase my new home and I wouldn't have had it any other way! He helped guide me through the building process, helping me with ideas to add to the home, and negotiating with the builder. He is extremely knowledgeable in new construction and I would highly recommend him to anyone who is buying a new home from any builder!
Ravi
07/11/2014
I got Roy's contact through one of my office colleague and I am really thankful to him for doing that. We are first time home buyers, Roy was very helpful in guiding us in every step of the process, he was patient with us and quickly understood our taste and showed homes accordingly, he never forced us to make quick decision. He is very knowledgeable and honest which helped us in avoiding any surprises. His negotiation skills are very good, he helped us get unexpected perks from our builder. Most of the time Roy would send us a listing which is not available to public yet, which gave us more time to take a look and make a decision. Roy was very responsive even during his off days or vacation, I remember on one occasion he was in Vegas and he still helped us write an offer :). Roy is very friendly and easily approachable for any questions/clarifications.
Venkat and Swarna
07/09/2014
We accidentally ran into Roy. We decided to chose him as our real estate agent with our first meeting itself. We were looking for a dream home with many criteria. It took us almost year and half to find what we love. In the process, he patiently showed us almost 100 homes (some of them again and again) and never pushed us to make quick decision. There were days we felt embarrassed to ask him to show more homes because we wrote 2 offers and backed off. But he always prioritized us and was available to us any time and any day all along. Finally after we found a home we liked, he made all efforts to find all the info. and gave us good data on what we should offer to get the home. This is the only offer we made and stuck with in last 1.5 yrs. and we got the home in a crazy Seattle market where homes are selling in hours. Once we closed this transaction, we also went with him to sell our old home. He helped us to decide what all changes we need to make to be able to attract more buyers and be able to sell at best price. Guess what!! We sold that home in less than 6hrs after we put it in the market and for the best price/sq.ft in that area. None of us expected that price. Overall, he is very helpful, honest in his opinions, feedback on homes and made sure he gave us time to make and change our decisions and helped us buy what we really wanted and sold our old home for the best price. I don't think any other agent would have done this well IMHO. I highly recommend Roy Towse as your real estate Agent. Thank you Roy!!
Vasu
09/10/2013
TRUSTWORTHY!! This was our second time buying a home and the experience we got, with Roy as our agent, was vastly different from our first. Roy is someone who truly works as buyers agent without any vested interest to close the transaction quickly. He was quite knowledgeable about the homes in the east side and helped us determine appropriate price points by considering all factors. This saved us over $10,000 in the end. He was patient and at no point tried to influence us one way or other. We made offers on a quite a few homes before we ended up buying one. The way Roy handled the offer processes only reinforced our trust in him. I would strongly recommend Roy to anyone who is looking to buy or sell homes.
Anand and Preeti.
07/30/2013
Roy's the best:)) Professional, friendly with excellent local knowledge and determined to find the right fit for the client. There were times when he kept our spirits up with his enthusiasm !!! And finally, negotiated for us a beautiful house at a price that suited us. Wishing him the best always!!
Govind
07/10/2013
Roy was great to work with. I think his best attribute was his honesty. He was more than happy to look at any house that I requested, but was not fearful of giving his honest opinion on value, pricing, quality and "fit" of the house, compared to what he knew I was looking for. That is a must when looking for a home in this market, someone who takes your wants into consideration, while keeping your spirits high that you will find it. He made the whole process easier and a lot less frustrating than finding a home can be.
Sean Genovese
06/30/2013
Relocating halfway across the country, my wife and I had only a week's visit to learn the area, understand the market, and find a place to live. Roy accomplished it all in only four days. His intimate knowledge of the region, sense of humor, and real estate acumen make him an excellent advocate to have on your side.
Kriti Mathur
01/21/2013
HIGHLY RECOMMENDED!! My husband and I began our "first" house hunt with a laundry list of doubts and apprehensions. We wanted to be home owners and knew nothing except that we want to be home-owners. We were totally against hiring an agent as they can be pushy and money minded, which later we realize (courtesy Roy) were pure misconceptions from our end. I short listed couple of houses,resale properties through Zillow, and Roy was one of the recommended realtors. I chose Roy because he had maximum 5-star reviews. We met him and realized that all the reviews were true. Our house hunt became so much fun and all our questions were answered. Roy is so accommodating, patient, and has a high tolerance power. He educated us and was fully dedicated. We felt as if he is family and known him for years. He was so transparent and so detailed about everything. More we met him, more we were sure about our decision of working with him. Because of our lack of calculations and experience we did put him in soup once and thought that he might leave us and go, on contrary he never budged and continued with us with the full zeal. He has vast knowledge and contacts. He has sound relationships with many other realtors, financing people, contractors, etc., which made our process smoother. He is a gem and I have so much to write about him but then people don't usually read extra lengthy reviews :) This guy can be trusted blindly. We found a great realtor and a good friend. We are so happy in our new home. Only drawback is that it put an end to our daily meetings with Roy :-/ We recommended him to couple of our friends, who were troubled by not so responsible realtors, they are 100% satisfied today. We are approaching Roy for all our future (if any) real-estate deals. We wish him all the best in future. May you reap the sweetest fruits for all your hard work.
format_quote
Relocation Specialist, CNE, CSP Providing the highest lvl of knowledge, expertise, discretion and integrity in the specialized art of client representation and negotiation in real estate.