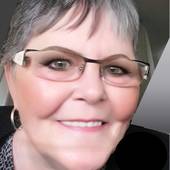 Real Estate Agent
Sally Morris
SOLD IS NEVER HAVING TO SAY YOU'RE SORRY
Greenwood, SC

—

Greenwood Realty ( Greenwood SC )
Sally Morris Realtor at Greenwood Realty offers expert real estate solutions/services for buyers & sellers Lake Greenwood Specialist
Get to know Sally Morris
 My way of doing business may, no doubt, be different than many of the agents you have met. Some agents are more interested in"selling you" than they are in "helping you" find the right property. 
I recognize purchasing and selling real estate is a individualized situation. Therefore, the ultimate goal of this agent is to help meet as many of the diverse needs of the buyers and sellers as possible. Success is not measured in $$$ it is measured in happy clients. I would appreciate the opportunity to speak with you about your real estate goals if you decide to work with me I will use my expertise to help you purchase the right property,at the right price and terms for you.
Putting your best interest ahead of my own is not only my duty, it is my personal belief as a born again Christian that God calls us to put others before ourselves in all situations.                                                      
Sellers Say
Sally Morris was a delight!  She was honest and thorough, from beginning to end.  She told us when was the best time to list our property to maximize our chances for a quick sale.  She knows the
Lake Greenwood area very well.  We have bought and sold with her now twice and I would use her again in a heartbeat!  Thanks for everything, Sally!
Stacey and Rob PierceSatisfied Clients
 I interviewed agents in the area, and she knew more about the next town over than theagents in that town.  I live in California and sold a house in South Carolina.; She was outstanding!!
E. Norris Simi Valley Ca  
Sally, 
 Just a short note to say you did a great job in selling my lot at Lake Greenwood.  It was amazing that you sold it several weeks after I changed Real Estate Agents.  My prior agent listed my property for 1 1/2 years and didn't even get an offer.  Thanks for the good job.  If any of your potential clients would like to contact me, feel free to have them call. 
 Robert N. Susko
Attorney at Law
3017 Piedmont Rd. Suite 100
Atlanta, Ga.  30305
 I've bought and sold seven houses and two condominiums in New York City, Baltimore and Camden. And I've worked with a number of real estate agents. Based on those experiences, I would rate Sally at the very top of the list.Joseph BruceExecutive DirectorThe Hospital Foundation to Advance Health Care in Kershaw County
Buyers Say
With the experience and knowledge that Sally carry's with her along with Her bright and friendly personality anyone doing business with her will sleep with ease.; Sally is the one Realtor that everyone needs. Thank You Sally, May God continue to Bless you, your family and your career. It was a Pleasure working with you.Ken and Darlene  
 My husband and I had been looking for our first home for several months. I stumbled upon Sally's website, and we are SO glad we did! Sally has gone above and beyond every expectation we had! She gladly answered the millions of questions I had, quickly responded back to every email, and was able to show us houses at any time that fit our schedule. Sally has been there with us through everything, and is someone that truly cares about the people she works with! She has been a true blessing, and I would HIGHLY recommend her to anyone!
Buying real estate can be a daunting task, but trying to do so from out of state can be even more so it was by chance we came across Sally and her web site. Using the Internet was at first our only source for starting our search to find our retirement/dream home lot. Finding her web site not only gave us a chance to work with a great agent, but also gave us a glance at the town we wanted to call home. Sally has been there for us every step of the way. She took the time to meet with us on our schedule; She went on more than one wild goose chase, seeing potential lots for us when we could not make more frequent trips. Even though most of our meetings have been via e-mail, Internet and fax, she was able to find us the perfect land, at the right price, in the area we wanted. Now we call Sally more than our agent, we call her our friend.
Thanks Sally
Fred & Joy Gordy Ellicott City, MD

On the 19th day of August 2004 Sally Morris became our agent, and friend. After looking for 1 year with other Realtors, Sally found us our new home in just eight days.  Thank You, We could not have done it without you!
F & K McCall Greenwood
Link To Greenwood County Taxes Online Maps and Information on Lake Greenwood
Link To Laurens County Taxes and Online Maps
Link To Abbeville County Taxes and Online Maps
Upcoming Area Events
Sally Morris's Blog Posts
ActiveRain Community
–

almost 11 years ago
ActiveRain Community
–

about 11 years ago
Communities Lake Greenwood
Real Estate
Certifications
Greenwood SC Short Sale Foreclosure Certified Realtor
 These are tough times for everyone, with thousands of homeowners in trouble with their mortgages it is hard to know what to do and who to turn to. There is not a one way fits all solution but there are solutions and I can help you find the right one for your unique situation.
Short Sale is one of those. What is a Short Sale? A short sale is where your lender agrees to accept less than what you owe on your home in order to avoid having to foreclose on your property. There are a multitude of checks and balances that go into completing a successful short sale so we will need to speak personally in order to determine if you are a good candidate for a short sale. Call me and let's talk (864) 344-1728 you can call me in the evenings at this number I don't work 9 to 5 because most of my clients do.
Are You Ready To Sell?
Put All Of The Agents At Greenwood Realty To Work For You
When you hire Sally Morris you'll get all of the agents in picture above plus more who will go to work to sell your Greenwood SC Real Estate
Contact Sally Morris  today and let me show you what Greenwood Realty can and will do for you. Our advertsing reach is second to none! We not only claim to sell Greenwood real estate we prove it in sales. We find buyers the world over wherever they are looking for real estate we're there and so is your property. Residential . Land . Commercial We sell it all.
Call Sally Morris and let's get your real estate SOLD!
Skills
Beyond the text books and professioanl knowledge are strengths that an agent may have that aid in listing and selling real estate. Below are a few of my personal  skills.
Listening to what buyers and sellers are saying. That may seem that would be a skill all agents would have. That is not true in fact many agents do not really listen to buyers..  They have a list of homes they want to sell and and those are the homes they are going to show you whether or not those homes fall into your price range or match your needs. They may not sell real estate under a certain price point. Their focus is on a commission and selling their listings. My focus is on whomever I am working with regardless of price range and their needs. I have found that putting people before money works out just fine in the long run. 
 Creativity, the ability to think outside the box  and using it in marketing my listings has served me very well. Not every property is for every buyer. Knowing who your buyer is for a listing and targeting your advertising to reach those buyers is key to a sale. You can't sell an igloo to a cattle rancher in Arizona or a cattle farm to a vegitarian. 
Creativity also comes in handy when you have an almost perfect property that has a drawback that a buyer can't see beyond and you can see where a tweak here and there makes it perfect can make the difference of sale or no sale.
Creativity to know how to present a listing.  Staging sometimes makes all the difference and being able to do that without hiring a stager has come in very handy more than once. Presentation Presentation Presentation is the sister to Location Location Location,
Introducing a fresh new look for your Profile.
Click the 'Edit Profile' button below to enter 'Edit Mode' and continue the tour.