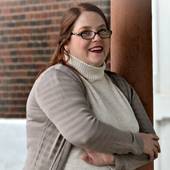 Services for Real Estate Pros
Serita Diana
Real Estate Virtual Assistant
CEO of List 2 Close Assistant, a real estate virtual assistant company
Get to know Serita Diana
List 2 Close Assistant is a full service real estate virtual assistant team that is completely virtual. Our team of experts is ready to help you save time and create greater productivity in your real estate business. We support you from Listing to Closing.
Here are the benefits you will receive when you partner with List 2 Close Assistant:
You get our 48 hour listing support guarantee You get the assistant you need, when you need it, without the overhead of an in office assistant You get to focus on listing and selling with our back office systems- no more hours spent uploading a listing or chasing down the cooperating agent on your closings. It's done for you! We stay in the loop about new technology so you don't have to You do not pay for a learning curve- no training time and no paying for the time it takes to learn a new tech tool You will get personalized attention from Serita Diana, the chief strategist in the company We customize our services to your needs- not the other way around We have a team membet to meet your needs, from web design to graphic design. If you don't see a service you need we will gladly find the right person for the job so that you don't have to waste time and resources finding the person you need.
Real Estate Virtual Assistant- Get More Done With Less Effort
A before and after glimpse of a real estate agent working with the real estate virtual assistant services offered at List 2 Close Assistant.
Certifications
Trained in the Mike Ferry Assistant Training Program under Monica Reynolds in 2007.
AA Business Management 2009
Skills
Listing Coordination
Blogging
Website Design
Social Media Management
Marketing Strategy and Planning
Consulting and Business Mapping
We specialize in supporting independent brokerages and small teams.
Testimonials for Serita Diana
Serita and her team at List 2 Close has been a true pleasure to work with. Serita is always available and quick to respond to any questions I may have. She has helped my business grow tremendously with very little work on my part. She is very creative and has many great ideas to enhance my business presence. I consider myself lucky to have found her.

I began working with List 2 Close Assistant because I knew that I needed to do more if I wanted to grow my real estate business. I had too much to do and not enough time to do it all. It was time to take my business to the next level. Since I began working with Serita we have implemented new marketing programs, increased my online presence, and I get more done every day. She does things that need to be done, but I don't have to take the time to learn them because she already has that skill, and with her team backing her up I don't have to wait until there is time to do it. It just gets done. She has set up a process that makes it all run smoothly every time. She is innovative and creative, is precise in what she does for me, and has the same kind of exacting standards in her work that I do. She keeps up with me when no one else can so that I can keep focusing on my clients and potential clients while she manages and coordinates the rest.

Kari Kurtz, AKA Commercial

08/06/2013

"List 2 Close Assistant has been always available to assist me whenever I email them a task. My projects get done immediately and professionally. Serita is more than a virtual assistant — she is a team member and has great feedback and ideas to even better my projects. Great results, Expert, Creative.

"Serita has helped me grow my Real Estate business by providing services that I just couldn't do on my own. In this business if you aren't out showing properties and going on listing appointments you aren't going to make money. I needed help with my blog, social media integration, ezines and overall database management. Things I just didn't have the time to do, but knew I needed to in order to keep growing my business. With the constant changing world of technology you need someone who can manage multiple facets of keeping up to date with the latest and greatest tools for your business. She was able to do everything I needed, and if she didn't know how to do something. she was able to quickly find someone who could. I would recommend Serita if you are looking for someone who can produce timely results and is easy to work with. Your business is worth it!!"

Mary Peacock, Midwest Properties

08/03/2012

"Serita has been a blessing to my business. She has been very supportive in all of my projects, including creating systems so that everything is easier. She was able to take the big picture of my business and implement strategically time after time. Serita is very prompt in getting it all accomplished and implemented."

Amy Norris, Marinello Realty

06/08/2012

"I've worked with Serita for two months, and during this time she has given me valuable insights and assistance as a new Realtor. Many new agents struggle in many areas, and I was struggling with organization and time management. She taught me how to utilize my time and was able to offer suggestions and tools needed, that I had never utilized like the Google calendar. In this short time I've went from 3 listings to 8 many thanks to her and I working together to prioritize time. I would recommend her to any business owner, especially those that struggle with time management and organization.

She has been available to help me with marketing and generating leads, designing postcards, and getting contact information for hard to find people. Thank you Serita!"

Julia Fishel, Suncoast Partners

09/26/2011

"Honestly, I don't take direction well. Nobody does it better, smarter, or faster than I do. And hiring a quality VA is SO expensive. That was my silly, old way of thinking before taking advantage of Serita's services. Well, I've since seen the light! Frankly, even after the first time we hired her for a small block of time, I was slow to let go of my money to hire her again. It was SO much money in my silly mind. Since letting go of my many "control reigns" and fear of investing in our business, I've discovered the joy of having an expert like Serita taking care of routine tasks that enable us to focus on higher dollar producing ones, and more importantly, the joy of having someone on our team that brings innovative, time saving, and more effective solutions for our business and our client friends. Serita has my stress level way down and has already made a remarkable difference in the presentation of our services and listings to the world. Plus, she has put systems and processes in place in ways we never even dreamed were possible. It used to be how can I afford her? Now it's, "Oh my gosh, I can't afford not to have her!" Grow your business. Grow your life. Hire Serita."

Joe New, Cendera Funding

06/15/2011

"After 6 months of trying to implement a marketing program for my agents I was completely frustrated so I retained Serita Diana of SeritaDiana.com and List2CloseAssistant.com to head up a marketing program that entailed setting up and managing several high profile real estate teams in my area. Let me tell you something, she is double smart! This girl is a rock star! Serita, in very quick order, understood and implemented the marketing programs with ease. The feedback from my clients has been nothing short of fabulous!"

Joe Cordova, Lincoln Mortgage

04/03/2011

Not only is Serita helping me get organized in my marketing efforts, but she has been very helpful in offering creative ideas as well!! I was not looking for that, but am glad I found someone who cares about my business enough to give me creative input!!

Rick Davis, Fidelity Bank

03/19/2011

"Serita is very pleasant to work with. She works very quickly and handles every new task efficiently. She gave valuable input on our new marketing campaigns, helped us to develop a social media presence, and helped me to create relationships with several agents in my area. She saves me a lot of time so I can go out and do what I do best and leave the marketing to an expert."
Introducing a fresh new look for your Profile.
Click the 'Edit Profile' button below to enter 'Edit Mode' and continue the tour.