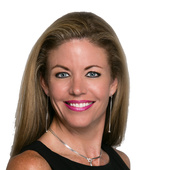 Real Estate Agent
Shannon Lefevre
Shannon Lefevre, PA Your Naples Smart Girl
Naples, FL

—

John R. Wood Properties
Naples Florida Real Estate including information about Naples Florida homes, condos and lifestyle properties along with other Naples Florida real estate happenings. Smart Girl, Great Results!
Get to know Shannon Lefevre
My real estate career began in the fall of 1996 in a resort community located forty-five minutes southwest of Fort Worth, Texas.  After nearly six years and achieving the 8th highest volume producing REALTOR in Granbury, we moved to Naples Florida.  Gorgeous white sandy beaches, lush tropical vegetation and the most wonderful sunsets in the world are just part of the charm that makes selling Naples effortless and enjoyable.
To be a Naples Realtor in the Naples real estate market takes a great deal of tenacity.  My enthusiasm for my career and the pleasure experienced from a job well done keeps me on the cutting edge of providing excellent service.    What makes me happiest is performing like a star for my clients.  This is my passion and the reason why becomming a great Naples Florida Realtor was a natural process.
Buying in Naples?
There is a great deal to consider when purchasing property especially if you're purchasing in a market you're not familiar with.  With my experience, I know all the right questions to ask so I can insure you're locating properties that best fit your requirements and also clue you in on aspects you may not have considered.  Not all buyers are purchasing for the same reason.  If you're an investor, typically, your eye is on the bottom line.  Looking for a vacation getaway?  Enjoyment and location may be more important to you.  Raising a family and want to be close to a specific school?  No problem!  I can easily help you identify what your objective is and help you accomplish your goal even if you may not know exactly what your goal is.
Here are additional services you can expect when choosing me to assist you with your purchase:
Automatic Property Notification:  It has never been easier to find a property you can get excited about.  Simply fill out a quick property profile and relax!  Listings fitting your description will be automatically e-mailed to you as often as every day or weekly.  When a property peaks your interest, give me a shout and we'll make arrangements to see it.  Please give me as much notice possible so I can make arrangements for your properties of interest to be available.    Set up Automatic Property Notification
Extensive Market Knowledge:  I know my market!  I help you make the best purchasing decision by giving you the run down about prices, locations, general market expectations and so forth.  In fact, if I don't know it, I don't do it but I know somebody else who does and I will happily share that contact information with you.  Why?  Who want's to work with someone less than an expert...furthermore who wants to be less than an expert at what they do? 
Excellent Negotiating Skills:  I can save you time, money and frustration by offering information that will help you land the best deal with the best terms.  It's important to have someone on your side that can assist you.  Sometimes agents mistake negotiations with a "lose-lose" mentality.  Unrealistic negotiation expectations or clueless business savvy more often than not will make a deal hard to complete or in some cases down right impossible.  I know the difference and can negotiate effectively even with others who have adopted this sort of theory. 
Effective Communication:  By keeping you three steps ahead of the game, you'll know what to expect and what not to expect giving you the best opportunity to game plan from first showing to closing.  Isn't it nice to have someone else watching your timelines for you on contracts so you don't miss important dates like mortgage loan contingency deadlines and inspection timelines?
One Stop Shopping:  I have a whole team of people who help me and my clients get a deal done on time and without a hassle.  They work like I do!  This means when you're looking for a lender, title company, attorney, inspectors, appraisers, surveyors etc. you can be assured that I have the contact information for the best person for the job.  You may need to depend on lots of people to get your deal done and sometimes there's nothing worse than when you have someone who doesn't know how to do their job effectively.  I've seen some service providers kill the deal for people and I can insure quality service regardless of what service you're looking for.
A Straight Forward Approach:  One of my favorite aspects about my job is giving you the information you need to make or in some cases, not make a decision.  Some agents confuse this concept with a, "you need to do as I say" or "you're on a need to know basis" mentality.  Not me!  My job is to tell you what I know, I might even tell you what I think (if you ask) but when it's time for you to tell me which way you want to go, it's all yours.  I respect your decision and know that there will never come a time when you say, "Gee Shannon, I wish you would've told us....". 
My concept is simple!  I want your deal today but furthermore, I want your sister's deal, your boss's deal, your grandmother's deal, your next deal, the one after that and the next one and...well I think you get my point.  The best way to achieve the luxury of your repeat and referral business is to offer an exceptional service. 
                                                            Selling a Naples Property?
You want a superstar to list you property just like you want a superstar to do anything for you that requires service and expertise.  Marketing Naples real estate is something I am passionate about and something many say I do better than anybody else.  Click the pictures below for descriptions of the listing services I provide to those who choose me to sell their real estate. Click here for more listing services!
Shannon Lefevre's Blog Posts
Real Estate Best Practices
–

over 2 years ago
Real Estate Market Trends
–

about 3 years ago
Real Estate General Information
–

over 3 years ago
Home Buying
–

over 3 years ago
Certifications
I specialize in a wide range of Naples lifestyle real estate including:
Naples waterfront See Naples beachfront, Gulf access and lakefront homes and condos here. Naples beachfront homes See Naples Beachfront homes here. Naples beachfront condos See Naples Beachfront condos here. Naples golf See Naples golf course community homes, villas and condos here. Naples golf homes See Naples golf course community homes here. Naples golf condos  See Naples golf course community condos here. Naples luxury homes See the finest Naples homes available here. Naples luxury condos See the finest Naples condos available here.
Here are the Naples Communities where I specialize:
Aqualane Shores Naples This is an excellent boating community with no bridges and access to the Gulf of Mexico. Audubon Naples Audubon in the most affordable luxury golf course community in Naples. Bay Colony Naples This neighborhood is the most luxurious part of Pelican Bay and the only beachfront in Pelican Bay. Collier's Reserve Naples Collier's Reserve is named the world's first Audubon International  Signature Sanctuary and also offers a challenging golf course for residents. Coquina Sands Naples One of the oldest beachfront locations in Naples. Grey Oaks Naples One of Naple's most prized luxury golf course communities with 3 courses. Gulf Shore Boulevard A fabulous stretch of beachfront and intercoastal water properties here. Mediterra Naples One of our newest luxury golf communities here with beach club. Moorings Naples One of the first golf and beach neighborhoods in Naples. Naples Cay One of the only Naples beachfront locations offering weekly rentals. Old Naples Naples's first shopping and dining district with beachfront and Naples bay accessibility. Park Shore Naples Fabulous high-rise beachfront condos & villas with Gulf access homes here as well. Pelican Bay Naples Only Naples locale with onsite golf, beach club, Philharmonic and shopping. Pelican Marsh Naples Fun Naples golf club with excellent North Naples location. Pine Ridge Naples One of only two large lot locations west of Goodlette Rd. in Naples.  Port Royal Naples Most luxurious addresses in all of Naples are here notorious for beach and boating. Quail West Naples Larger lot size luxury golf course community featuring only indoor pool in the clubhouse. Royal Harbor Naples Excellent bridge free boating community located on the eastern side of Naples Bay. Tiburon Naples Fabulous golf community with Ritz Carlton within its parameters.  Vanderbilt Beach Naples Northernmost beachfront and some of the most affordable in Naples.
Introducing a fresh new look for your Profile.
Click the 'Edit Profile' button below to enter 'Edit Mode' and continue the tour.