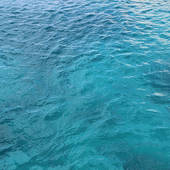 Industry Observer
Chad E.
Tampa, FL

—

SHELTER | Urban Real Estate
Get to know Chad E.
Tampa is a great place to live! I believe this so passionately that I started SHELTER | Urban Real Estate, a full-service real estate company with a focus on the vibrant and diverse neighborhoods throughout Tampa.

So, what is "urban" anyway? To us, the term "urban" is less about location and more about lifestyle. To us, an urban lifestyle is about:

• Connecting with the people in your neighborhood
• Engaging in the needs of your community
• Living close to amenities such as schools, parks, and stores
• Supporting a healthy environment by promoting "walkability"

But our business is about more than selling real estate. At SHELTER | Urban Real Estate,

• We are committed to staying informed about issues that impact Tampa
• We are committed to giving back to the community by donating a portion of each transaction to a local charity
• We are committed to supporting Tampa businesses and keeping our resources local
• We are committed to increasing our awareness of "green" opportunities and decreasing our impact on the planet
LIVE TAMPA | LIVE URBAN | LIVE BETTER.
Certifications
Meet Your URBAN REALTOR®
There's a thrill about living in a big city that's alive with energy and excitement. Downtown Tampa is no exception. In a city that seems to never sleep, the downtown area has an electric energy that's hard to resist. During the day, it's the perfect backdrop for busy professionals as much as for people taking a walk along the river or visiting a museum. And at night, there's the night life of the dance clubs, restaurants and cafes.
It's About a Lifestyle
Local entrepreneur Chad Elliott found downtown living to be the perfect fit for his lifestyle. As an individual who is always on the go, he loves that he can get up, work out, go to work and afterwards, go out on the town, all without ever having to leave his neighborhood. "Tampa is like a 'little' big city," he explains. "It's small enough to where you can really get to know a lot of people but it has all the conveniences and the liveliness of a big city."
The Right Fit
Growing up in the Naples, FL area, Chad wasn't used to the city until he attended university. While living in Orlando, Chad embraced the hustle and bustle of the city during school. The different cultures and diverse cuisine that he was exposed to during this period in his life made his college years exciting and memorable. After relocating to Tampa, Chad felt immediately at home in the downtown area because of its electrifying spirit. Now immersed in this lifestyle, he enjoys making the most of all the city has to offer. He feels lucky to have found the perfect setting where he can work, play and build meaningful relationships with friends.
Focused on a Passion
Where Chad puts his energy and passion for the city to work is in his career in real estate. As a leading agent, he excels at helping people realize their dreams of downtown living. While some agents try to cover the complete Tampa Bay and surrounding areas, Chad specializes in condos and lofts specifically in downtown Tampa. As a downtown resident, it's a lifestyle that he knows inside and out. With extensive area knowledge, up to date insight into the availability and the distinctions between the different loft and condo communities available to you, he can help you find your ideal property.
Commitment to Excellence
When you partner with Chad, not only do you get a specialist who understands your unique lifestyle needs, but you get a dedicated professional who provides you with a wealth of knowledge. As a former military officer, Chad brings dedication and commitment to your real estate experience. He will let you know in advance what to expect and he will offer you ideas and advice on how to maximize your investment dollar.
Next time you are looking to buy or sell in Tampa, put your dreams in motion. Work with a professional who understands this unique market. Chad Elliott is "Your Urban Tampa Real Estate Expert". He's here to lead your way to success and help you realize your real estate goals. Call him today.
Introducing a fresh new look for your Profile.
Click the 'Edit Profile' button below to enter 'Edit Mode' and continue the tour.