Bob Souza (925) 513-3400 & Leilani Souza (916) 408-5500 Souza Realty - Real Estate Broker in Placer County, California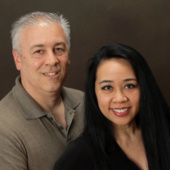 California BRE #01262541
Real Estate Broker/Owner
Bob Souza (925) 513-3400 & Leilani Souza (916) 408-5500 Souza Realty - Real Estate Broker in Placer County, California
Homes & Land, Real Estate Investments and Rentals
Roseville, CA

—

Souza Realty - Roseville, Rocklin, Granite Bay, Loomis, Penryn, Newcastle, Lincoln, Auburn, Meadow Vista (Placer County, CA)
Roseville, Rocklin, Granite Bay, Loomis, Penryn, Newcastle, Lincoln, Auburn, Meadow Vista
95661 95678 95747 95677 95765 95746 95650 95663 95658 95648 95602 95603 95722
California
---
Placer County, California: Roseville, Rocklin, Granite Bay, Loomis, Penryn, Newcastle, Lincoln, Auburn, Meadow Vista: Homes, Land, Real Estate Investments, Property Management & Rentals. BRE #01262541
Get to know Bob Souza (925) 513-3400 & Leilani Souza (916) 408-5500 Souza Realty - Real Estate Broker in Placer County, California
Souza Realty is an independent real estate brokerage in Placer County, CA that we (Bob & Leilani Souza) own and operate as a husband & wife real estate team. Our niche market is Roseville, Rocklin, Granite Bay, Loomis, Penryn, Newcastle, Lincoln, Auburn and Meadow Vista.
Our area of expertise is Southwest Placer County real estate:
Placer County Single-family Homes for Sale Placer County Condominiums for Sale Placer County Multi-unit Properties for Sale (duplex, triplex, fourplex) Placer County Apartments for Sale and Property Management Services Placer County Vacant land for Sale
The first step in becoming a client of Souza Realty is to set up a free consultation to discuss your real estate goals and how we can help you achieve them. If we determine that we're a good fit for each other, we'll draft an Agreement for your review and signature. No money is due upfront and we are paid only upon the sale or purchase of a property. Here's a brief overview of some the services we offer:
Guidance – You tell us what you want to achieve and we'll recommend a plan of action. Sometimes what you think you want to do may not be what you "really" want.  For example, we have a client who approached us saying he was interested in buying properties to flip them.  After reviewing his current real estate investment portfolio and discussing what his goals were, we recommended that he sell some of his properties that weren't performing as well as our investments, which would almost double his current rate of return!
Acquisition (for buyers) – We don't just buy properties in Placer County that are listed for sale on the MLS (short sales, traditional sales and bank-owned/REO's). We also go to Placer County trustee sales to buy them wholesale. There are many caveats when it comes to buying properties "on the courthouse steps" and we purchase properties for our clients as if it were our own, checking public records, property taxes, MLS history, sales & rental comps and visiting the property to check for occupancy. Placer County Trustee sales are not for the inexperienced and you can search the web to read a variety of horror stories, such as novice investors unknowingly buying a 2nd mortgage and those who don't know how to properly deal with "professional squatters" found living in the property.
Aftercare (for buyers) – Our services don't end when you purchase a property for sale in Placer County. We're here to help you every step of the way towards either rehabbing and re-selling it as a flip or marketing it for rent, finding a tenant and preparing the rental agreement on C.A.R. (California Association of REALTORS) forms, plus the disclosures and addendums that are legally required in the State of California. We also own a property management firm and can provide services for paperwork only, tenant placement and/or full-service property management in Placer County.
Marketing (for sellers) – We begin by providing you with the recent sales comparables and our recommendations for pricing your property to get you the quickest sale at the price and terms that are desirable to you. Next, we will work together with you to prepare your property for sale (inside and out) to get it as photogenic as possible before we take photos. Our marketing campaign includes extensive internet exposure in addition to listing the property on the MLS. Once we receive an offer or offers on your property, we will negotiate on your behalf and ensure that the contract and disclosures are properly executed while doing everything possible to make your real estate experience as seamless as possible through the close of escrow.
If you could benefit from our knowledge when it comes to buying or selling your property in Roseville, Rocklin, Granite Bay, Loomis, Penryn, Newcastle, Lincoln, Auburn or Meadow Vista or you'd like our guidance when it comes to buying a lot and building a home in Placer County, CA please contact us (Bob 925-513-3400, Leilani 916-408-5500) for a FREE consultation.
Bob Souza (925) 513-3400 & Leilani Souza (916) 408-5500 Souza Realty - Real Estate Broker in Placer County, California's Blog Posts
Real Estate Market Trends
–

about 3 years ago
Real Estate Market Trends
–

about 3 years ago
Real Estate Market Trends
–

about 3 years ago
Real Estate Market Trends
–

about 3 years ago
Introducing a fresh new look for your Profile.
Click the 'Edit Profile' button below to enter 'Edit Mode' and continue the tour.