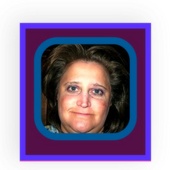 Home Stager
Sheila Swanson
South Bend, IN

—

StageStruck
Turning houses into homes; one step at a time.
Get to know Sheila Swanson
Welcome to StageStruck. We are Osceola, Indiana's premiere home staging and interior redesign company. We serve Northern Indiana and also Southern Michigan. We also serve Elkart County and its surrounding towns.
Since the outside of your home is just as important as the inside, StageStruck will walk around the perimeter of the home and yard (including the garage and shed) and will give suggestions as to what needs to be done in order to get the home prepared for open house.
StageStruck will also evaluate the basement, attic, and anything else in or outdoors. We want to help you get the most money you can from your home and so the suggetions we make are for your benefit and are in no way a reflection of your personal taste. We are here to help and not criticize. We will not judge you or your home nor will we make you feel inferior.
The above picture is of my paint chip business cards. My personal business info. is on the otherside of the paint chip. Sometimes I stamped my name and sometimes I attached a plain business card to it.
Home | House And Home | Home Improvement
Sheila Swanson's Blog Posts
Certifications
What happens after the client calls StageStruck:
We will set a date and time to come to your home and do a consultation for both staging and redesign. The redesign consultation takes anywhere from 1-2 hours. During this time we will assess your needs and ask some questions pertaining to how you live in your home, what is the feeling you are going for, etc. After the consultation the client has a choice of whether to do the redesign themselves or hiring StageStruck to do it. If they choose to do it on their own, StageStruck will provide a written report with suggestions on what needs to be done or if any extra items such as more lighting need to be purchased. If we do the redesign, we will go "shopping" with you throughout your home looking for things that can be used in the redesigned room. The client may be present for the redesign itself or they may leave for part of the day and we will notify you when the room is done. Please understand that there will be a "holding" area that we will use such as part of a room in which to put items that should go somewhere else. It is the client's responsibility to put those away.
The staging consultation takes anywhere from 2-4 hours. We start at the curb and walk around both the inside and the outside of the home. Curb appeal is crucial! Pictures of before and after will be taken because pictures can make or break a listing. Your staged home will stand out in the online listings and the listings in the homes magazines because of the pictures. It is a good idea to have the home staged before it is listed on the internet. There are a lot of people who pick out houses on the internet. You want your home to outsell the competition. Having the home staged will outsell the competition. As with the redesign, the seller has the option of doing the staging themselves or of hiring StageStruck. If they choose to do it themselves, a written report is provided that includes a checklist, a list of vendors, and our suggestions on what needs to be updated, eliminated, or removed. If the client hires us, it is their responsiblity to have the home cleaned before the staging takes place. If contractors are needed, the homeowner will pay them directly according to their practices.
We offer 5 levels of staging:
1. Consultation.
We come to your home and focus on the condition both inside and out. We then let you know what should be done to get your home ready to go on the market. A getting ready to move checklist will be provided at the end of the consultation.
2. Rearrange
We use your existing furniture, art, lighting, and accessories to achieve the best sales impact as possible.
3. Enhance.
We use the seller's existing furniture, art, lighting, and accessories. We also bring in extra props and/or furniture that is owned, rented, or loaned to the seller.
4. Vacant.
Since it is hard to sell a vacant home, StageStruck will rent furniture for the home based on the number of rooms to be staged and the number of pieces rented.
5. Model.
StageStruck can furnish a model property for builders.
If rental furniture is needed, StageStruck will make arrangements with the rental company on what furniture is needed and the drop off and pick up times. However, it is the responsiblity of the homeowner to fax or mail the rental company their personal information and possibly fill out a credit application to cover the rental cost. StageStruck will not pay for the rental of furniture.
There is only one level of redesign that StageStruck offers. We either add or take away from your existing room. We often make use of things and use them in a way they were not intended for. For instance, we may use canoe paddles as curtain rods, or use a metal garden gate as a bulletin board. We may use abandoned birdbaths as a side table. There is no end to our creativity. To use a cliche- we are only limited by our imaginations.
Let us show you how we can transform your home into the oasis it was meant to be. Live in the room according to how your family lives in it and not by how some builder dictated the plans. Your home should fit you. Not someone elses idea.
The goals of StageStruck:
1. We will remember that we are staging to appeal to the majority of potential buyers who will be looking at the house. The decorating will reflect this.
2. What we suggest will make help to bring in the most money for the home. We will not mention it if it will bring a great resale value.
3. We will consider the home's integrity and work with the existing style rather than against it.
4. Your room(s) will be staged but yet not look like they have been. The home will have a cozy look and feel. Anyone who walks in will want to sit and put their feet up.
5. We will bring out the best features of the home and make them look specatular.
6. The home must be clean before open house; buyers only buy what they see- not what they don't. If a surface is not clean, the buyer may think all sorts of things about you and your house.
7. The rooms in the house will look spacious because of our staging methods.
8. A good stager will tell you what to update and what to get rid of in order to get the most from your biggest investment.
9. StageStruck will bring in things from other rooms if need be in order to make the space have more light or to fill a niche.
10. We will have each room serve its own function. There will be no confusion as to what the room is supposed to be.
11. StageStruck will have your home painted in the most flattering colors. Buyers respond to color. Beige is boring and blah!
Introducing a fresh new look for your Profile.
Click the 'Edit Profile' button below to enter 'Edit Mode' and continue the tour.