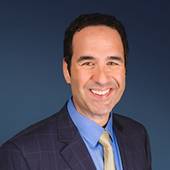 792555
Real Estate Attorney
Stewart J. Guss
Houston Personal Injury Attorney
Houston, TX

—

Stewart J. Guss, Attorney at Law
Houston Personal Injury Attorney
Get to know Stewart J. Guss
Stewart J. Guss has been practicing personal injury law for over 20 years, representing clients from all over the world in the most serious and catastrophic injury claims. Stewart grew up in Houston, Texas, graduating from Clear Lake High School and going on to obtain his Bachelor's Degree at the University of Texas at Austin. After additional graduate study at the Red McCombs School of Business at the University of Texas, Stewart went on to earn his Juris Doctor Degree from the University of Houston Law Center. Stewart is an active member of the Texas Trial Lawyers Association, as well as numerous other professional organizations.
After many years of nationally recognized professional accomplishments, Stewart has been recognized by the National Association of Distinguished Counsel as one of the top one percent of personal injury attorneys in the country in 2015; by the National Trial Lawyers as one of the top 100 trial lawyers in the nation in 2016; and as one of the "Best Attorneys in America" by the prestigious Rue Ratings since 2015. Stewart has also been designated one of the Top Personal Injury Attorneys by Houstonia magazine for 2013-2017, every year since it began publishing its rankings.
In addition to gaining substantial peer and industry recognition and numerous professional accomplishments, Stewart is an active philanthropist and avid believer in the need to "pay it forward." He sponsors an annual college Scholarship and established, runs, and funds Houston's Unsung Greats "HUG" Award. Stewart supports numerous charities, including Reach Unlimited and the MS150 and is also a patron of the arts, underwriting both Stageworks Theater and the Houston Gilbert and Sullivan Society.
Stewart lives in northwest Houston with his wife of almost 20 years, his two teenage children, and his two dogs. Stewart's entire family has strong roots in Houston: his father worked at NASA for many years, and his sister is employed as Head Librarian at Jersey Village High School. When not hard at work for his clients, Stewart can be found playing with his family or cycling the back roads of Northwest Harris and the surrounding counties.
EDUCATION:
J.D, University Of Houston - 1994
BS (Psychology), University of Texas - 1989
WORK EXPERIENCE:
Stewart J. Guss, Attorney at Law (Founder) 1999 - Present
Broemer and Weisblatt (Associate Attorney) 1997 - 1998
Broemer & Associates (Associate Attorney) 1995 - 1996
ASSOCIATIONS:
National Association of Distinguished Counsel (Attorney Member) 2015 - Present
Positively Houston (Lead Legal Correspondent) 2012 - Present
Texas Trial Lawyers Association (Attorney Member) 2011 - Present
Houston Northwest Bar Association (Attorney Member) 2005 - Present
United States Southern District Bar (Attorney Member) 1995 - Present
Houston Lawyer Referral Service (Attorney Member) 1995 - Present
AWARDS:
Nations Top One Percent (National Association of Distinguished Counsel) 2016, 2015
Top 100 Trial Lawyers (The National Trial Lawyers) 2016
Best Attorneys In America (Rue Ratings) 2016, 2015
Top Personal Injury Attorney (Houstonia Magazine) 2016, 2015, 2014, 2013
Clients' Choice Award (Avvo.com) 2016, 2015, 2014, 2013
Top Personal Injury Attorney (Rue Ratings) 2015, 2014, 2013
"Wall of Hope" Recipient (Helmets for Hope) 2012
Legal Correspondant (Positively Houston) 2012
CONTACT:
Stewart J. Guss, Attorney at Law
12777 Jones Rd #297
Houston, TX 77070
Phone: (281) 664-6500
Email: stewart@attorneyguss.com
SOCIAL PROFILES:
Facebook
Twitter
Google+ Local
LinkedIN
Pinterest
Blogger
Tumblr
Issuu
MySpace
StumbleUpon
Behance
Disqus
Dailymotion
Medium
Goodreads
Imgur
Kickstarter
Ted
Openstreetmap
Gravatar
500px
AboutMe
Calameo
Indiegogo
Evernote
Livestream
Storify
LiveJournal
Angel ( Personal )
Google+ Personal
Scoopit
Yudu
Carbonmade
Codecademy
Diigo
Hubpages
Visual.ly
Activerain
Pen.io
Plurk
Soup
Klout
Spreaker
Weheartit
Care2
Ivillage
Zotero
8tracks
Aboutus
Authorstream
Brandyourself
Folkd
Hulkshare
Thinglink
List
Ranker
Beta.vizualize
Muckrack
Rockethub
Muck Rack
BCZ
Clarity
Visual CV
Yourlisten
Knowem
LookupPage
Wanelo
Itsmyurls
Stage32
Steepster
Amazines
Appearoo
Pixelhub
Alternion
Betternetworker
Eggzack
Zintro
Crayon
Myfolio
Ogoing
Startupxplore
Trepup
Moptwo
Xperlink
Follr
Introducing a fresh new look for your Profile.
Click the 'Edit Profile' button below to enter 'Edit Mode' and continue the tour.