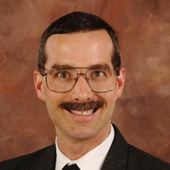 Real Estate Broker/Owner
Mother Lode
Real Estate Master
Sonora, CA

—

Real Living Sugar Pine Realty

Real Living Real Estate LLC
34 years in Tuolumne County Real Estate sales & service & still growing. Located in the Sonora Twain Harte Mother Lode area of California, approx 70 miles west of Yosemite. We are here to serve you!
Get to know Mother Lode
6 offices to serve you located in Sonora, Lake Tulloch / Copperopolis, Groveland, Coulterville, Sugar Pine and Soulsbyville
Click here to search Sonora area homes   Click here to visit the Sugar Pine Realty blog Click here to search Sonora area land      Click here to visit Sugar Pine Realty website      At Real Living Sugar Pine Realty we offer a personal commitment to our customers by providing Premier Service.  As your trusted advisor, we will use our specialized knowledge and training to help make sense of the complex home buying and selling process.  We will listen to your goals, and recommend the right resources to help you reach them.   As your skilled negotiator, we will effectively manage the buying and selling process to help you achieve your goals.  We will be committed to helping you get the best price, with the most favorable terms, in the shortest period of time.  As your expert facilitator, we will help make things happen for you.  We will work to put sales together.  We will offer you outstanding customer service, our personal expertise, and a wide range of real estate resources, be it relocation, mortgage or financial services. Specifically, each of our sales executives gives their personal commitment to our customers; to provide quality customer service that meets their needs.  We promise to keep in touch and deliver the level of service you expect. At Real Living Sugar Pine Realty we have 43 licensed agents and 6 offices, our website  -  http://www.sugarpinerealty.com  -  contains thousands of homes, and we belong to the Tuolumne County MLS, Hetch Hetchy MLS, Calaveras MLS and Central Valley MLS, all for our customer's convenience. We have grown with the community through the satisfaction we have provided our customers for 30 years.  When the time is right for you to buy or sell a home, land or other real estate, give us an opportunity so SERVE you.  Real Living Sugar Pine Realty has an excellent reputation of trust, and no ONE Tuolumne County Real Estate Company sells more real estate than Real Living Sugar Pine Realty. Click here to search Sonora area property    Click here to visit the Sugar Pine Realty blog Click here to search Sonora area land      Click here to visit Sugar Pine Realty website      Sugar Pine Realty Agent Links:  
Information Links:
Calaveras County Assoc Of Realtors California Assoc Of Realtors Google Earth Basics CNN/Money Real Estate Hot Property How Video Makes Real Estate Agents Stand Out HTML Color Codes HTML Tips Internet Marketing Overview Inman Real Estate & Technology News NAR In The News Natl Assoc of Realtors New California Real Estate License Requirements Six Habits Of Successful Agents The Technology Factor Top Real Estate Blogs Sugar Pine Realty on ActiveRain Video Hosting Alternatives To YouTube For Realtors Wikipedia: US Housing Bubble
Mother Lode's Blog Posts
ActiveRain Community
–

about 8 years ago
ActiveRain Community
–

over 7 years ago
ActiveRain Community
–

about 8 years ago
ActiveRain Community
–

about 8 years ago
Certifications
6 offices to serve you located in Sonora, Copperopolis / Lake Tulloch, Groveland, Coulterville, Sugar Pine and Soulsbyville
TUOLUMNE COUNTY:  JAMESTOWN - Black Jack Bluff, Chinese Camp, Chicken Ranch, Golden Oaks, Jamestown Proper, Kanaka Creek, Keystone, Mill Villa, Moccasin, Mother Lode West, O'Byrnes Ferry, Park Avenue, Peppermints Falls, Pulpit Rock, Rawhide MHP, Rawhide Road, Rolling Hills, Rolling Oaks, Sonora T Lodge, Stent/Jacksonville, Twin Pines, Volponi/Fairway Acres, Yosemite Junction, Jamestown Road; COLUMBIA - Big Hill Area, 49er MHP, Columbia Country Estates, Columbia MHP, Columbia Proper, Columbia Sky, Covington Road, Gold Rush MHP, Gold Springs, Gold Springs Townhouses, Highway 49, Italian Bar, Mormon Creek, N. Airport-Columbia, Parrotts Ferry, Pedro Y, Roll in MHP, Sawmill Flat, Springfield Acres, Tuttletown, Yankee Hill; SONORA - Apple Valley, Bald Mountain, Browns Flat, Campbell Flat, Campo Seco, Cuesta Oaks, Cuesta Serena, Elks Hill, Gibbs Ranch, Greenley Road, Lime Kiln Road, Mtn. Brow, Myers Hill, Quail Hollow, Quail Ridge Ranch, Racetrack Estates, Rancho Sonora, Rough & Ready, Saratoga Acres, Shaws Flat Area, Sonora Hills, Sonora Knolls, Sonora Proper, Southgate, Star MHP, Sunshine Hill; EAST SONORA - 5 Mile Spot, Bluebell Valley, Cascade MHP, Christian Heights, East Sonora, Edgemont Acres, Emerald Ranch, Hess Estates, Lambert Lake, Mono Village, Mother Lode MHP, Mt. View Acres, Old Wards Ferry, Peaceful Valley, Tamarron MHP, Tuolumne Rd/Standard; PHOENIX LAKE - Alpine Acres, Bear Club Estates, Bellview, Bellwood Estates, Lakeside, Lower Crystal Falls, Oakhaven, Phoenix Lake, Phoenix Lake Park, Phoenix Lake Country Club Estates, Ponderosa MHP, Potato Ranch, Ridgewood, Scenic Brook View, Sonora Meadows, White Oaks; MONO VISTA - Black Oak Rd, Camp Sunshine, Chaparral Heights, Curtis Creek Ranch, Diamond Bar, Draper Mine, Green Acres, Hacienda Heights, Mono Vista, Mono Vista MHP, Monte Grande Heights, Oak Garden Estates, Rancho Poquitos, Sonora Vista, Soulsbyville, Willow Springs, Yost Ranch; BIG HILL/CEDAR RIDGE - Big Hill, Cedar Ridge, Comstock Ranch, Goldmont Forest, Longeway, Mt. Elizabeth, Oakridge Ranch, Upper Crystal Falls, Wildcat Ridge; TUOLUMNE - Buckhorn, Miramonte Acres, Mt. Provo, Muller Subdivision, Wards Ferry, Tuolumne Proper, Westside, Woodham Carne, Yosemite Road; PONDEROSA HILLS - Arastraville, Cherokee Farms, Half Mile Road, Marshall Tract, Ponderosa Hills, Tomira Meadows; TWAIN HARTE - Black Oak Estates, Brentwood Park, Cedar Pine Vista, Cedar Springs, Confidence Ridge, Confidence South Fork, Forest Vista, Heavenly Hills, Hunts Camp, Jupiter, Knox Road, Lakewood Highland, Lakewood Park, Lynnwood Estates, Mt. Knight, N. Tuolumne Rd, Sherwood Forest, South Fork, Twain Harte Valley, Twain Harte Proper, Twin Lakes; MI WUK VILLAGE - Leisure Pines, Lyons, Mi Wuk Village, Sierra Village, Sugar Pine; LONG BARN - Long Barn, Merrill Springs, Odd Fellows, Peaceful Pines, Slide Inn, Sno Bowl; PINECREST - Above Leland Meadows, Cold Springs, Leland Meadows, Peter Pam, Pinecrest, Strawberry, Strawberry Ridge; GROVELAND - Big Oak Flat, Buck Meadows, Groveland, Hardin Flat, Pine Mountain Lake; DON PEDRO - J59, Don Pedro, Moccasin Point.
CALAVERAS COUNTY:  Angels Camp, Avery, Copper Meadows, Copper Cove, Copperopolis, Mtn. Ranch, Murphys, O'Byrnes Ferry, Poker Flat, Lake Tulloch, San Andreas, Valley Springs.
Introducing a fresh new look for your Profile.
Click the 'Edit Profile' button below to enter 'Edit Mode' and continue the tour.