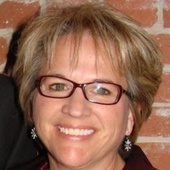 Home Stager
Teresa Knight
Longview, TX

—

THE COZY PERCH
Working with friend and business partner Shelley, we specialize in INTERIOR REDESIGN, REAL ESTATE STAGING and SPECIAL-EVENT & HOLIDAY DECORATING.
Get to know Teresa Knight
THE ART OF DECORATING AND INTERIOR REDESIGN is definitely a passion of mine! One of my greatest joys is spending time with my family, and creating a warm and inviting place we can call "home" is something that really gets me excited! I've enjoyed working with friends and businesses to redesign and redefine their homes and office spaces into areas that are more beautiful and comfortable. I have loved seeing the smiles that a newly-defined room redesign can bring. My friend and business partner Shelley and I have often laughed about how excited we get to have any opportunity to decorate something! It is a passion that we hope is contagious; one that inspires others to be creative and to use their imaginations to create a house that is a cozier "home". Shelley and I have worked together for the past 9 years and have grown to laugh together, work hard together, envision great things and to find great pleasure in helping others see their potential when it comes to achieving their decorating and redesign goals. We believe that nothing is more important than people and recognize that the blessing of family and friends is one of our most precious gifts. It is the simple things in life that are the most precious to us, and inspiring others to be creative and excited about redefining and redesigning their living space is something we truly enjoy! We would be honored to help you with your vision for a beautiful and well-designed home or office. We look forward to working with you!
Certifications
The CoZy PeRch specializes in INTERIOR REDESIGN, REAL ESTATE STAGING, and SPECIAL-EVENT & HOLIDAY DECORATING.
Working with homeowners and real estate agents to inspire and create spaces that are new and fresh is what we love to do best!
INTERIOR REDESIGN ~ We work with HOMEOWNERS who are looking for ways to give their home a "facelift" without the costly fees associated with hiring an interior decorator. INTERIOR REDESIGN can accomplish the same goal...creating a beautifully decorated room or space. With INTERIOR REDESIGN, we focus on working with you to find special and new places within your home for the furniture and accessories that are already special to you. The result is a fresh update and redefined area that still reflects your personality and charm--at a cost that is much less than hiring an interior decorator or investing in costly remodeling. If you are unsure about your decorating needs or would like to discuss your vision for redesigning your home or office, email us at teresa@thecozyperch.com or at shelley@thecozyperch.com. You can also visit our website for more information about all the services we offer. Find us at http://www.thecozyperch.com.
INTERIOR REDESIGN ~ Helping you transform your living or office space
into one you can be really proud of!
REAL ESTATE STAGING ~ Working with REAL ESTATE AGENTS and HOMEOWNERS to prepare homes for sale on the market, we are here to help get listings sold quickly and for the highest price possible. REAL ESTATE STAGING is one of the most important first things a homeowner can do to set their home apart from all the others on the market. When selling a home, you have about 15 seconds to make a first impression with a potential buyer. If the first impression of a potential buyer looking at a newly listed home (whether online or curbside), is not a great impression, there may not be another chance to impress the buyer. When a listed home is staged and everything is in showroom condition, potential buyers and real estate agents alike will be placing that home on their "must see" list. Improved foot traffic, as well as referrals from real estate agents who feel the listing will show well, will GREATLY IMPROVE THE POTENTIAL FOR A QUICK SALE AT THE HIGHEST POSSIBLE PRICE! We can help with suggestions to improve the look of a home, as well as come in and do the restaging. Rearranging and decluttering can make all the difference. Check out our services athttp://www.thecozyperch.com or email us today at teresa@thecozyperch.com or at shelley@thecozyperch.com. We look forward to the opportunity to work with you as you prepare your home for the market.
REAL ESTATE STAGING ~ It can make your listing THE ONE that the
neighborhood and real estate is tal king about! Call or email us today!
HOLIDAY AND SPECIAL EVENT DECORATING ~ The CoZy PeRch also offers decorating services for special occasions and holidays. There is so much to do when hosting a dinner party; when decorating for a baby shower, a wedding or other special event. Sometimes the stress can be a bit overwhelming and you can lose the joy in preparing for something you should be relaxed and really excited about. Let us take off some of the pressure! Let us help you decorate your home for the holidays or for your special event. Check out our services on our website athttp://www.thecozyperch.com, or email us today for more information.
HOLIDAY & SPECIAL-EVENT DECORATING ~ Take the worry out of
getting ready for the important days in your life.
We'll do the decorating and you just enjoy your family and friends!
Teresa Knight & Shelley Krupa
Designer/Consultants
903.918.8023 or 903.746.7535
info@thecozyperch.com
teresa@thecozyperch.com
shelley@thecozyperch.com
http://www.thecozyperch.com
HELPING TO MAKE YOUR HOME A COZIER PLACE TO PERCH
Introducing a fresh new look for your Profile.
Click the 'Edit Profile' button below to enter 'Edit Mode' and continue the tour.