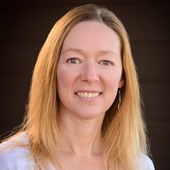 200201121
Real Estate Broker/Owner
Terri Visser
CRS - 12 Years Selling Central Oregon Real Estate
Redmond, OR

—

Desert Sky Real Estate, LLC
For all your Central Oregon Real Estate needs including: Redmond, Bend, Terrebonne, Sisters, Prineville & Madras. HUD Home Listing Broker.
Get to know Terri Visser
Women's Council of Realtors Business Woman of the Year 2008
"You're BIGGEST INVESTMENT in the Hands of Someone You can TRUST"
 HUD Home Listing Broker    
Desert Sky Real Estate is an office active in servicing the needs of REO and Short Sale properties to meet the changing needs of today's Buyers and Sellers.
I'm here to help!  As a Real Estate Broker in Central Oregon over the past 9 years I have experienced the tremendous growth and change in our area first hand.  Let me share that experience, along with an overall enthusiasm for our area, with you!
SIMPLIFY YOUR SEARCH for that special home or property.  BUYERS, let me do the leg work and take the worry our of your next home purchase at no additional cost to you.  Your total satisfaction is my number one priority.
SELLING YOUR HOME TAKES WORK! Let me manage that stress for you.  I will work hard to see that your property gets the attention it deserves.
Let me share my enthusiasm for our area and help you find the home you've been searching for, or the perfect buyer for your current home!
Please visit my website at www.terrivisser.com.
_____________________________________________________________
More About Me    (Probably more than you really want to know!)
As a real estate broker in Redmond for the last nine years I can honestly say I truly love my job.  Sure, we all have those "why do I do this?!" days, but when that day is done, I'm always glad I do what I do. 
The first brokerage change of my career happened in February 2008 when I became partners with a collegue in our new venture, Desert Sky Real Estate, LLC.  It was a natural partnership, as we have been covering each other's business for years in order to feel comfortable taking that much needed time away (and trust me, you REALLY DO need that time away!). 
Which brings me to what I do when I don't do real estate.  One of the things I enjoy most in life is travel to other cultures, seeing how other families live.  It is an eye opener to see the "homes" of others (sometimes consisting of corrugated roofing as walls or a single room of bamboo and thatch) and realize what a privilege it is to own a home.  That frame of reference helps me to fully appreciate the value of owning a comfortable home and drives me to provide the service and care clients deserve in accomplishing that goal.  Now more on that travel I mentioned.
Much of my time off involves mission trips to serve others.  For several years my husband and I traveled to Tijuana, Mexico with our church youth group, sometimes venturing further into remote Mexico to provide health care for nataive Indian tribes. 
My favorite and most memorable trips by far are to the jungles of Nicaragua to serve the Miskito Indian tribes.  This particular trip involves more that can be mentioned here but includes: several days travel down the Rio Coco River in a canoe (well, really a hollowed out tree with a motor stuck to it); hikes through the rain soaked jungle (usually touted as 10 minutes and turning into 2 hours); meals of rice & beans, rice & beans and rice & beans, along with randon "meat parts" (ever been served the "egg shoot" of a chicken?); sleeping in hammocks (this part is actually pretty nice); medical clinics (my husband is an Internal Medicine doctor and in Nicaragua I play "pharmacist"); and really just about anything else that needs to be done.  In addition we try to bring some unique fun to the area in the form of movies run by generator (since there is no electricity in the middle of the jungle) or just playing with the local children.  For me, a nice healthy mix of work, service to the church, travel for service, and travel for pleasure seems to fit the bill in keeping all aspects of live flowing along.  I can't think of anything more exciting or fulfilling.  I would highly recommend it to anyone!
Terri Visser's Blog Posts
Real Estate General Information
–

almost 8 years ago
Real Estate Best Practices
–

over 9 years ago
Real Estate General Information
–

over 9 years ago
Real Estate General Information
–

about 9 years ago
Certifications
As a real estate professional in Oregon, it is important to me to continually improve my ability to serve you by staying on top of current market trends and by increasing my knowledge base through continuing education.  In that pursuit I have received several professional designations along with additional specialized training.
Professional Designations:
*Short Sale & Foreclosure Resource
*Certified Certified Residential Specialist
*At Home With Diversity
*Residential Construction Certified
*Certified New Home Specialist
*Principal Broker
Along with the above designations, I have invested time in learning the ins and outs of short sales to adapt to the current market needs.  I also spend time insuring the maximum exposure of the listings of my clients online through the use of multiple websites and search engines.  After all, online is where you're looking, right?!  
I enjoy working in many areas of real estate including:
Residential Seller Representation
*Residential Buyer Representation
*Acreage Properties
*Commercial Sales
*Bare Land Sales
*Bare Land Development
*Investment Properties  
______________________________________________________________
Some of my more diverse experiences in real estate include:

Taking a property through the conditional use process for my selling clients to change a residence into a commercial property in an area that allows such use, although with some dissent from "concerned neighbors".
Coordinating the subdividing and required road improvements of three separate properties in the same neighborhood.  This included coordinating the physical improvements as well as billing, city requirements & fees, and all of the other fun miscellaneous details involved.
Being the only agent in the area that I know of to be so lucky as to have a well purity test come back positive for nitrates (seriously, this never happens!) and lead the buyers and sellers through the process of remedy, closing the deal right on time.
Signing closing documents in Nicaragua while both my client and myself suffered from severe chills and other "malaise" after returning from a jaunt into the jungle.  Apparently that second pot of coffee was not boiled quite long enough....
Obtaining Purchase Agreement signatures at a wedding (from the bride!) minutes before the happy couple headed off to their honeymoon.  I know, it seems excessive.  But it really was in the best interest of the bride.
______________________________________________________________
Why Refer to a CRS?   You have a valued client moving to another state. But you don't have any REALTOR® contacts there. How can you find another REALTOR who has the appropriate education, expertise and professionalism and who will care about your client's needs as much as you do? With nearly 39,000 CRS Designees located throughout the country, it's easy to find just the right professional for the job.   More important, they are pre-qualified for your clients. As CRS Designees, they have completed advanced training in residential real estate and have a proven track record of sales transactions required to earn the CRS Designation.   Like you, they are consummate professionals. And you know your client is being cared for as if you were their REALTOR® in the new city and state.  
Awards
2008 Women's Council or Realtors Business Woman of the Year Central Oregon
Testimonials for Terri Visser
Terri was amazingly patient with us while my husband and I took our time looking at houses and making decisions. She was always available to show us houses at very short notice. She also waited with us through a short sale that we ultimately abandoned in favor of a traditional sale. I can't say enough good things about this woman! If you want someone who is patient, knowledgeable, and not pushy, you can't go wrong with Terri.

I can HIGHLY recommend Terri Visser to anyone wishing to buy, sell or develop both residential or commercial real estate in Central Oregon. Terri worked with me for over 10 months to locate the exact property I wanted and she went "above and beyond" each and every time I contacted her. I know what exceptional real estate service looks like since I am a real estate broker in another state, and I can truly say that Terri provided exceptional service at all times! Terri knows the Central Oregon market very well and she has expanded to include a vast array of knowledge to assist both buyers and sellers in the current markets (i.e. foreclosures, short sales, etc.). I have recommended Terri to many other people in the last few years and will continue to do so.

"Your cool, calm, and collected approach to our little adventure is so very much appreciated. If I know of anyone who is in your neighborhood or looking to come your way you can be sure they will have your name and number in hand.

Thanks again for everything. All best, Carol."
Introducing a fresh new look for your Profile.
Click the 'Edit Profile' button below to enter 'Edit Mode' and continue the tour.