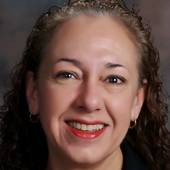 Home Stager
Toni Lefler
Feng Shui, Staging, Organizing, MakeOver, MoveIn
Feng Shui, Home Staging, Organizing, MakeOver, MoveIn. Ask for my FREE eBook: 50 Best Staging Tips to Sell Your Home
Get to know Toni Lefler
Even as a child, I was organizing closets, cabinets and rearranging entire rooms. My mother was a bit of a neat-nut so I must have gotten it from her. When I moved into my own apartment, friends would complement me on how I'd arranged my space, and tease me about how nothing was ever out of place—they still do.
Fast forward to 1992, when I began my business as a Professional Organizer and learned Visual Coordinating—arranging existing furniture, art and accessories in harmony with the architecture and lifestyle of occupants. In 1995, I studied Feng Shui, the ancient Chinese art of placement in Los Angeles and began consulting and teaching classes in Palm Beach County. During this time, I added home staging and senior relocations to my repertoire. I became a Realtor® in 2001 and hold the Graduate Realtor Institute (GRI) designation (recognized nationwide as the standard for real estate professionalism and knowledge), although I no longer practice real estate.
My latest eBook, '50 Best Staging Tips to Sell Your Home' is designed primarily as a marketing tool for Realtors to share with their Sellers. Personally branded copies are available to Realtors, Attorneys, Estate Planners, Retirement Communities and other companies serving the needs of people on the move.
Born in Ohio and raised in Palm Beach County since the age of three, I'm practically a native. I've lived and worked in South Florida for over 40 years and have seen the tremendous growth we've experienced. I enjoy our beautiful beaches, gardening, home, travel and gathering with good friends.
Certifications
Visual Coordinating Certification, 1992
Feng Shui Trainings, 1992,1995,1996
Real Estate License, 2001
Graduate Realtor Institute, 2003
Testimonials for Toni Lefler
Robert F. and Terry T., Homeowners, Lighthouse Point

10/24/2013

Bob and Terry had their home on the market for several months with many lookers but no offers. "No one was particularly attracted to the house, even though it had many nice features and was located in an good neighborhood." They followed my recommendations and noticed that they felt better about the house, more confident of its value and appeal. Result: "Within just a week after carrying out your recommendations, we now have a contract with a buyer."

Heather A., Homeowner, Wellington

10/24/2013

Heather had to sell her home as soon as possible. She was a working mother of 3 young children and didn't have time to handle the details of preparing her home for sale.
"I am so grateful for your dedication and hard work. I was amazed at how well your efforts, knowledge, and proficiency paid off. Friends and family loved the transformation and I didn't even recognize my own home!"Heather A., Homeowner, Wellington

Cathy S., Realtor, Jupiter

10/24/2013



Cathy, a real estate veteran for 13 years, actively marketed this house for 18 months but nothing worked. There were 70 showings and one offer that didn't materialize. After trying every trick she knew, she hired me. Result:"Your talents worked the magic we needed. The house looked so different and so good, we raised the price and received a cash offer within 60 days."



Richard F., Senior Relocation for his father, Abe

10/24/2013

Richard needed to move his father, Abe from his home in Boynton to an Independent Living Facility in Manalapan. Abe was in New York for the summer. Richard lived in California so he hired me to choose furnishings from Abe's home, purchase additional items needed, manage the move and set up his new apartment. Result:"Toni has a rare organizational ability with an artistic flair. She took charge and with a skillful eye, created a warm welcome for my Dad in his new home. She is completely trustworthy and provided an invaluable service relocating my 85-year old father.


Susan M., Leasing Manager, The Carlisle, Manalapan

10/24/2013

Susan hired and recommended me for many Senior moves into The Carlisle, including residents who had already moved and were still living with boxes. "Toni has the compassion to help the elderly to have a pleasant moving experience. A move involving Toni's services is gentler, quicker and much easier for the resident. I wholeheartedly welcome her into our home and recommend her to yours."
Introducing a fresh new look for your Profile.
Click the 'Edit Profile' button below to enter 'Edit Mode' and continue the tour.