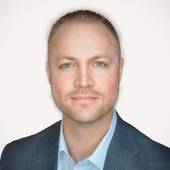 Real Estate Broker/Owner
Ben Myers
CEO/Designated Broker
Meridian, ID

—

The Broker Ben Group at Realty Idaho
The Broker Ben Group is a full service real estate group located in the center of the Treasure Valley. We service Boise, Meridian, Eagle, Kuna, Nampa, Caldwell and all surrounding areas.
Get to know Ben Myers
Many people don't know much about Idaho except "famous potatoes." But, since you are here, you would probably like to know more.
Adjacent to Washington and Oregon in the Pacific Northwest, Idaho is a big state. It's been said if you flatten all the mountains in Idaho, the state would be the size of Texas. Idaho covers two time zones, runs from Canada to Nevada, and encompasses the western side of the continental divide of the Rocky Mountains. Rivers, mountains and farmland dominate the state's landscape. The panhandle has emerald green hillsides, timbered mountains and pristine lakes. Central Idaho is covered with jagged peaks. The Snake River Plain, with its wide open vistas, irrigated farm lands and vibrant cities forms the character of Southern Idaho.
Idaho's history lies with its native tribes, the Lewis and Clark Expedition and determined pioneers on the Oregon Trail. Today's Idaho is both cosmopolitan and small-town friendly. Boise, the capital and largest city, developed near Fort Boise along the Oregon Trail has grown to a population of 190,000. Agriculture, manufacturing and tourism are Idaho's major industries. Abundant outdoor recreation opportunities and scenic vistas around every turn attract over 20 million tourists annually.
Whichever part of this magnificent state you choose to discover, you'll find spectacular scenery, fun things to do and friendly, helpful people. You'll also find a place that's unhurried, unspoiled and unassuming. So linger awhile and discover Idaho.
Demographics 
As of 2005, Idaho has an estimated population of 1,429,096, which is an increase of 33,956, or 2.4%, from the prior year and an increase of 135,140, or 10.4%, since the year 2000. This includes a natural increase since the last census of 58,884 people (that is 111,131 births minus 52,247 deaths) and an increase due to net migration of 75,795 people into the state. Immigration from outside the United States resulted in a net increase of 14,522 people, and migration within the country produced a net increase of 61,273 people.
This makes Idaho the sixth fastest-growing state after Arizona, Nevada, Florida, Georgia, and Utah. From 2004 to 2005, Idaho grew the third-fastest, surpassed only by Nevada and Arizona.
Nampa, the state's second largest city, has experienced particularly strong growth in recent years. According to census estimates Nampa has grown 22.1% to nearly 65,000 residents between 2000 and 2003. As of 2007, the population in Nampa was estimated at 84,000. Growth of 5% or more over the same period has also been observed in Caldwell, Coeur d'Alene, Meridian, Post Falls and Twin Falls.
Since 1990, Idaho's population has increased by 386,000 (38%).
The Boise Metropolitan Area (officially known as the Boise City-Nampa, ID Metropolitan Statistical Area) is Idaho's largest metropolitan area. Other metropolitan areas in order of size are Coeur d'Alene, Idaho Falls, Pocatello and Lewiston.
As of 2006, six official micropolitan statistical areas are based in Idaho. Twin Falls is the largest of these.
Economy
The per capita income for 2004 was US$26,881. Idaho is an important agricultural state, producing nearly one third of the potatoes grown in the United States. 
Important industries in Idaho are food processing, lumber and wood products, machinery, chemical products, paper products, electronics manufacturing, silver and other mining, and tourism. The world's largest factory for barrel cheese, the raw product for processed cheese is located in Gooding, Idaho. It has a capacity of 120,000 metric tons per year of barrel cheese and belongs to the Glanbia group. The Idaho National Laboratory (INL), a government lab for nuclear energy research, is also an important part of the eastern Idaho economy. Idaho also is home to three facilities of Anheuser-Busch which provide a large part of the malt for breweries located across the nation.
Today, the largest industry in Idaho is the science and technology sector. It accounts for over 25% of the State's total revenue and 70%+ of the State's exports (in dollars). Idaho's industrial economy is growing, with high-tech products leading the way. Since the late 1970s, Boise has emerged as a center for semiconductor manufacturing. Boise is the home of Micron Technology Inc., the only U.S. manufacturer of dynamic random access memory (DRAM) chips. Hewlett-Packard has operated a large plant in Boise, in southwestern Idaho, since the 1970s, which is devoted primarily to LaserJet printers production.[11] Dell, Inc. operates a major customer support call center in Twin Falls. AMI Semiconductor, whose worldwide headquarter locates in Pocatello, is a widely recognized innovator in state-of-the-art integrated mixed-signal semiconductor products, mixed-signal foundry services and structured digital products. Coldwater Creek, a women's clothing retailer, is headquartered in Sandpoint.
The state personal income tax ranges from 1.6% to 7.8% in eight income brackets. Idahoans may apply for state tax credits for taxes paid to other states, as well as for donations to Idaho state educational entities and some nonprofit youth and rehabilitation facilities.
The state sales tax is 6%. Sales tax applies to the sale, rental or lease of tangible personal property and some services. Food is taxed, but prescription drugs are not. Hotel, motel, and campground accommodations are taxed at a higher rate (7% to 11%). Some jurisdictions impose local option sales tax.
Idaho has a state gambling lottery which contributed $333.5 million in payments to all Idaho public schools and Idaho higher education from 1990 - 2006.
Colleges & Universities
The Idaho State Board of Education oversees three comprehensive universities. The University of Idaho in Moscow was the first university in the state (founded in 1889). A land-grant institution, the UI is the state's flagship university. Idaho State University in Pocatello opened in 1901 as the Academy of Idaho and was granted university status in 1963. Boise State University is the most recent school to attain university status in Idaho. The school opened in 1932 as Boise Junior College and became Boise State University in 1974. Lewis-Clark State College in Lewiston is the only public, non-university 4 year college in Idaho.
Idaho has three regional community colleges: North Idaho College in Coeur d'Alene; College of Southern Idaho in Twin Falls; and The College of Western Idaho in Nampa, which is set to open in 2009.
Private institutions in Idaho are Brigham Young University-Idaho in Rexburg, which is affiliated with the Church of Jesus Christ of Latter-day Saints; The College of Idaho in Caldwell, which still maintains a loose affiliation with the Presbyterian Church; Northwest Nazarene University in Nampa; and New Saint Andrews College in Moscow, of reformed Christian theological background.
Certifications
You are here to find information on Boise, Idaho, and Boise Idaho Real Estate.  So we've compiled extensive amounts of information about the Boise Housing Market, including market reports, sales statistics, area maps, and local and national news reports specifically regarding the Boise area housing market.  Additionally, this site has access to information and tools that will help you easily gain more knowledge of the processes involved in buying or selling a home, specifically buying or selling a home in the Boise Metro Area.   These tools include:   Access to the Boise Area Multiple Listing Service.  See every home that is listed by any real estate brokerage in the entire Treasure Valley.  Sign Up and experience the convenience of getting Boise Idaho home information directly on your cell phone.  Imagine never having to get out of your car to pull a flyer again.  Just text the homes address, street name, or MLS#, to your My Mobile AgentTM and within 15 seconds have interior photos, complete home information, and similar Boise Idaho homes sent directly to your text enabled phone.  Try it Now! Full, free access to our Boise Idaho Real Estate Information Center.  Inside our free Information Center you will find everything you need to know to thrive in today's real estate market.  Buying, Selling, Financing, you'd be hard pressed to find this much information in one place anywhere else on the web. Regardless of whether you are familiar with the Boise Idaho area or not, you will find value in our About Boise section.  Here find information on Boise Idaho's weather, schools, restaurants, hotels, social activities, and recreation.  Your basic how-to guide on taking in everything Boise Idaho has to offer.     We hope this site can become your source for Boise Idaho Real Estate information.  We've put the time and effort into making BoiseIdahoRealEstatePro.com the destination for anyone interested in knowing more about the Boise Idaho Real Estate market, searching for Boise Idaho homes,  or gaining information and knowledge from the Boise Idaho Real Estate Information Center.  
Before hiring a real estate professional to represent you in a transaction be sure to:
Ask if they are full time and passionate about their career.  This is a big deal, you deserve someone who has the time and skill necessary to do the right job for you. Ask about their experience and education.  Again, a big deal.  A real estate transaction is full of potential legal problems if not handled correctly.  Someone who has experience and education will be able to help you navigate around these pitfalls. Always interview more than 1 agent.  Hiring a real estate agent is no different than hiring any other professional.  Make sure you do your homework before you get into any contracts.  Like any profession there are some agents that are better than others.  You deserve the best, so make sure you are represented by the best.
Introducing a fresh new look for your Profile.
Click the 'Edit Profile' button below to enter 'Edit Mode' and continue the tour.