Hal Holubik Owner/Organizer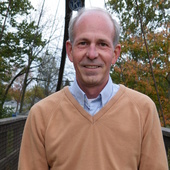 Services for Real Estate Pros
Hal Holubik Owner/Organizer
Blissfield, MI

—

Tours D' Force
Marketing Solutions for Real Estate agents including interactive virtual tours, single property websites, PanoRiders, interactive 3D floorplans, 3D walk-throughs and much more. www.ToursDForce.com
Get to know Hal Holubik Owner/Organizer
Tours D' Force, established in 2008, provides Lenawee and Monroe county real estate agents, professionals, businesses and home owners with the highest quality, state-of-the-art virtual tours along with the most innovative online marketing solutions available. Tours D' Force has completed proprietary training as a certified RTV full service dealer and is offering their clients and customers expert advice on internet marketing. Tours D' Force exceeds competitors in photographic quality and clarity, technological enhancements and most importantly unsurpassed personalized services.
Tours D' Force is dedicated, and takes pride in our ability to provide Lenawee & Monroe county clients with high quality, cost effective virtual tours. With our personalized services and our wide-range of product offerings will make certain that your online endeavors are a success!
Hal Holubik, Owner/Organizer of Tours D' Force, a Lenawee County virtual tour company, is building bridges, transiting from 27 years in corporate quality management to business ownership, has gained valuable knowledge and experiences throughout his education and work life. While achieving his bachelor's degree in business administration at Siena Heights University in Adrian MI., and having a love for photography, Hal has taken several photography classes and now have achieved recognized expertise in digital photography. Bring that education and experience, he has partnered with Real Tour VisionTM (RTV), the world's largest and fastest growing virtual tour software provider.
What Makes Tours D' Force Your Best Choice for Online Marketing of Your Listings?
Lets start with a few questions.
What Do I Mean By Interactive Virtual Tour?
The 360 degree interactive virtual tours provided by Tours D' Force online virtual tour company allow viewers to click on tour 'Hot-Spots' (which are navigation buttons ON the tour itself) and then navigate the business or real estate listing without the use of drop-down menus or distracting links, like you would find on other lesser quality virtual tours.
Why would an interactive 360 degree virtual tour be better than a slideshow or video tour ?
Interactive virtual tours combine the power of an online virtual experience with the 'point-and-click' functionality of the internet. On-tour 'hot-spots' enable viewers and interested buyers to control the entire virtual experience without ever leaving the viewing area.
My company's proprietary technology also allows me to offer 2D & 3D floorplans that enable viewers to click on any room on the floorplan and instantly view that room. With other types of marketing tools, your viewers just sit and watch, whereas with an interactive tour or 2D/3D floor plan, they can control their own viewing experience.
If you are a realtor that has never used virtual tours in your marketing before, or simply have decided not to use them, take a moment to read Chris Grumley's blog Virtual Tours - Seeing is Believing about his experience with a realtor that simply refused to use virtual tours in his real estate marketing until he encountered our technology. Chris Grumley is a leading Manatee Couty Virtual Tour Provider in Florida.
In his blog, Losing my One-Shot-Lens and Finding RTV Anthony Pastoriza talks about his experiences with virtual tour software and the nightmares he faced before making the decision to lose his One-Shot lens and partner with RTV. Anthony is now a leading Kent County Virtual Tour Provider in Delaware. In fact, if you are currently in the research phase of choosing a virtual tour solution, I highly suggest that you do your research and see what others have to say about this incredible technology, why they chose Real Tour Vision providers and the difference it has made in their businesses and the businesses of their clients.
I know that when I started my virtual tour company I chose to partner with Real Tour Vision only AFTER researching many other virtual tour solutions. I spent months researching and using several different virtual tour software solutions before I chose to partner with them as a provider for Lenawee and Monroe counties. My small virtual tour company is quickly growing offering the Tours D' Force services to over 2,500 real estate agent and several commercial clients.
What about marketing? Do you post tours on Realtor.com?
A virtual tour is an Internet marketing tool, without being actually marketing on the Internet, it is nothing more than a wasted advertising expense. After your tour is completed, Tours D' Force will not only be able to post your tour on Realtor.com, but will automatically distribute your virtual tour to major Internet portal sites.
How do you get results with your virtual tour?
Sell your virtual tour with enthusiasm! That's HOW!!
As a virtual tour service provider I can see a lot of room for improvement in the way real estate agents and businesses alike are using the virutal tours.
If a virtual tour is a tool, and the purpose of the tool is to help advertise the listing or business, then it stands to reason that broadcasting (cross-marketing) the virtual tour is the best way to use it.
Bringing a buyer to the table generally means that you must first 'bring them to the house'. That's why Tours D' Force employs a combination of effective online and offline marketing strategies. I know from experience that buyers come from many sources. To be a truly effective property marketer you must appeal to all sources by using several marketing strategies at once.
There are many marketing methods Tours D' Force employ's that go well above and beyond the traditional posting to website, hosting of an open house, placing of standard yard signs and creation of a general home flyer. In my experience, it takes a combination of powerful marketing tools to facilitate a faster closing.
Some of the most effective ways to use Tours D' Force virtual tours are as:
email alerts - to inform prospects and others of your listing content for website(s) - "View my Tour" content for newsletters or market conditions reports content for Real Estate advertising magazines and newpaper classified ads- mention your virtual tour under the picture - "See my Tour" content for presentations a competitive edge - that all the agent's listings get a virtual tour regardless of the home's price given an eye-catching, traffic building panoramic sign riders to invite drive-by consumers to the your website to learn more customized sales flyers and brochures Tour Discs are a unique marketing tool that is the perfect upgrade to your Tours D' Force Virtual Tours! Available on CD or DVD, have Tours D' Force create a custom disc of your virtual tour with a slideshow for distribution. Tour Discs are great for sales centers, open houses, investor opportunities, and much more. Leave your customers remembering what you have to offer by handing them out as a keepsake for your client and even as a business card! Single property website give's your virtual tours a real presence on the web with an interactive site. These websites contain your full interactive virtual tour with enhanced listing features.
It's a matter of making it a habit to use virtual tours as a means to an end. Virtual tours, like any advertising tool that you use to distinguish your marketing from other agents & businesses, have to be cross-marketed in many places.
That means that you should be cross-marketing all your tools in many places.
Tour D' Force not only takes the pictures for the tours, but would also likes to help their clients with a little marketing. Tours D Force Builds Relationships, NOT simply transactional sales! We will be there with you through appointment, service, delivery, internet distribution, and more if need be.
Everything is about marketing your listings, the more successful you become as a real estate agent, the more successful the Tours D' Force Network becomes. This results in even more marketing for Tours D' Force, your tours, your listings, and all of this happens automatically when you choose a Tours D' Force as your marketing partner.
Learn how other smart agents and businesses owners are growing their businesses online! Request your information pack today!
Certifications
There are many national and local companies to choose from. In fact, today, if you are to pull up a listing of all Realtor.com ® Picture Path® authorized partners, you would probably see a very long and almost overwhelming list. This is mostly due to the fact that there are no costs to be an authorized partner. This opens the floodgates for all kinds of different 'virtual tour' companies that may or may not market your listings effectively.

Why are Real Tour Vision Dealers Better? Click on that link and see why virtually all Real Tour Vision Full Service Providers are LEADERS in their market places. Our interactive technology has been around for over 8 years, yet just recently hundreds if not thousands of companies are emerging all over the nation using inferior technologies and then marketing them as 'virtual tours' .

It could be called the 'jack-in-the box' effect, but you can read more about that here in Cheryl Waller's (RTV National Marketing Manager) article The Virtual Tour Dilemma. Since Picture Path® opened the doors to pretty much anyone with a camera and a website, it is her opinion that this dilemma is only going to worsen. Unfortunately this makes your job as a real estate agent much more difficult when it comes time to select a tour provider.

As a Real Tour Vision provider, Tours D' Force's interactive virtual tour technology/product is completely different and significantly better than any other virtual tour solution out there, now Tours D' Force goal is to provide their clients with professional quality services that is completely different from and vastly superior to any other option available to your customers and at an affordable price.

Tours D' Force has made it their Mission to be with their client's through appointment, service, delivery, internet distribution and subsequent, sequential sales. Tours D' Force is their client's go-to guy on internet marketing, website linking, and even more. Tours D Force builds relationships, NOT simply transactional sales; clients buy 'into' a Tours D' Force relationship. Tours D' Force is a recognized 'expert' on virtual tours and virtual tour marketing. We will be there to pick up the phone to answer their clients questions. If Tours D' Force cannot get their clients questions answered right away they'll call them back very quickly.
Visit me on Inman: http://www.inman.com/user/19390

Visit me on Linkedin: http://www.linkedin.com/profile?viewProfile=&key=35901651&trk=tab_pro
Introducing a fresh new look for your Profile.
Click the 'Edit Profile' button below to enter 'Edit Mode' and continue the tour.