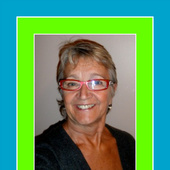 Home Stager
SHARON CHARBONEAU
Sechelt, BC

—

UPSTAGING YOUR HOMES
We delight in creating FAB from drab, which places 'UPSTAGED' houses ahead of the competition in the real estate market! Selling? Leave nothing to chance: let us ensure your house is "Open House"
Get to know SHARON CHARBONEAU
Having successfully bought and sold 4 homes on the Lower Mainland and the Sunshine Coast in the past 15 years, Sharon is familiar with the role of realtors, & the stressors buyers and sellers experience throughout the buying/selling process.
Sharon has used her life-long love for colour and design successfully staging and re-designing her own homes, as well as the homes of friends and referrals over the years, and is now providing this service on the Sunshine Coast & Lower Mainland of BC.
Becoming a professional real estate stager & re-designer is a career change Sharon made after a 30 year career as a Human Resources professional, trainer and mediator in Ontario, Alberta and B.C. It was time to do something even more creative & Sharon wanted to share her love for and skills in decorating & design to create attractive and inviting living spaces for others.
Sharon is a graduate of Debra Gould's internationally renowned STAGING DIVA training program (2008), & Dana Smither's PRES program (Professional Real Estate Stager & Re-Designer,2009). Sharon's professional memberships include the Real Estate Staging Association (RESA), including the local chapter for Vancouver: she was awarded the RESA-PRO designation in April 2010. Sharon is recognized as a professional designer on AVA LIVING & HOUZZ design websites, and was a featured designer on AVA LIVING in March 2010.
Her portfolio of work is impressive and growing with each new project. Currently being updated, her website is www.upstagingyourhomes.com
Ever changing examples of Sharon's passion for colour and re-design skills can be seen at "Ooh-La-La!", her retail outlet in Mosaic Market, Davis Bay, on the Sunshine Coast of B.
SHARON CHARBONEAU's Blog Posts
Certifications
THE FACTS:
For Sale listings have mere seconds to make a positive impression on the 90+ % potential home buyers shopping online Buyers develop their shortlist of "must see" houses from the MLS and realtor sites: only properties making an immediate positive impression are selected Photos slow to load, blurry, cluttered, poorly lit are passed over: buyers won't wait around,strain to see the photos, or try to understand which room is being shown If the property has no curb appeal, it will be passed over. Buyers want move-in ready: not flaking paint, hanging shutters, uncut grass, weeds, garbage cans, cluttered garages and driveways, unlit walkways and driveways...... Sellers living in a property while it is on the market must maintain the property in a viewer-friendly condition at all times. The longer the property is listed the more stressful this becomes. UPSTAGING YOUR HOMES has the same objective as SELLERS and REALTORS - to sell quickly and at the best possible price. Working co-operatively with sellers & realtors, we ensure the property is "Open House" ready before it goes on the market. THIS IS AN INVESTMENT WHICH WILL SAVE TIME, MONEY AND AGGRAVATION ALL AROUND
HOW DO WE HELP SELLERS AND REALTORS SELL THEIR PROPERTIES?
UPSTAGING YOUR HOMES works with realtors and sellers to ensure that properties look their best before the listing photos are taken and downloaded onto public sites.
If the marketing is attempted with poor photos or not enough photos, it has lost a large target market that shops for a new home online. The result? It may sit not viewed & unsold.
This is a costly mistake, which can so easily be avoided by making an investment in the property up-front.....
THE COST OF STAGING A PROPERTY IS ALWAYS LESS THAN THE FIRST PRICE REDUCTION
HAVE A STALE LISTING? WHAT SELLERS & REALTORS CAN DO RIGHT NOW:
Review your listing photos and ask yourself:
Do the current photos optimize the listing? Does my ad have photos or a video to show off my property - FSBOs often don't - UPSTAGING YOUR HOMES can provide photo coverage Are there a minimum of 10 photos showing the important rooms to buyers? Are the rooms identified so potential buyers do not have to guess? At minimum, MLS photos for a listing should include: anything that is mentioned in the listing: the entry - an outside shot and a close-up of the front door the kitchen at least 1 bathroom master bedroom eating area - dining room and/or separate area from kitchen fireplace - this is a focal point and a popular feature with most buyers view - another focal point of great value - buyers want to see what view is available front and back yards....including shots of the garden(s). If this is an important feature of the property, ensure photos of the garden in full bloom are included in a listing during off season. A potential buyer needs to see why the garden is considered a feature of the property highlight architectural details that make the home unique the photos should make it easy for buyers to understand the layout of the house - ensure potential buyers do not have to guess at what they are looking at - make it clear through effective staging & labels on photos Are the photos current, and in season? (with the exception of garden photos as discussed above. Do the photos present the property well lit, in focus & without any distracting clutter, people or animals? Is there a focal point in each photo to catch the buyer's interest? if the above have been done effectively, there should have been signs of interest in properties as soon as they are listed on MLS? Calls for on-site viewings?
If you cannot answer yes to all of the above questions, it is time to contact UPSTAGING YOUR HOMES
We will ensure the property looks its best in a matter of hours or days: we offer a "Stage & Shoot" to ensure a property is properly featured at its best on-line: where the majority of buyers are searching for their dream home.
To ensure the photos stand out and capture the attention of browsing home buyers, we work with a professional real estate photographer.
We don't want anything left to chance and neither should you!
SAVVY HOME OWNERS AND REALTORS HAVE UPSTAGING YOUR HOMES ON THEIR TEAM
Contact UPSTAGING YOUR HOMES today for a consultation.
Introducing a fresh new look for your Profile.
Click the 'Edit Profile' button below to enter 'Edit Mode' and continue the tour.