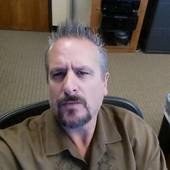 NMLS#392126
Mortgage and Lending
David Shamansky
Creative, Aggressive & 560 FICO - OK, Colorado Mtg
Highlands Ranch, CO

—

US Mortgages - David Shamansky
Colorado's outlet for creative financing. Relaxed guidelines and a unique array of mortgage products. We are experts in difficult loans too. Credit scores down to 560 - OK USDA, VA, FHA, Conv & Jumbo
Get to know David Shamansky
Our lending platform and process is simple and efficient. We specialize in out of the box thinking and have products not available anywhere else. What makes us different or special is a 20yr+ history with both excellent and challenged credit profiles. A low score does not scare us we LOOK for reasons to say YES not reasons to say NO! We also understand and can assist with credit repair, loan structure and close loans others deny while still having some of the best rates and service for those with issues and those without.
Wanting to buy? We can issue pre-approvals same day and if your credit is not quite ready, put you on a path to get you ready for homeownership sooner rather than later.
Get your best deal by KNOWING your loan is pre-approved BEFORE you make your offer to purchase

Here is a simple list of just a few of the things we do...
Credit scores Down to 560! (Good borrower but lower score? We close deals others wont touch) FNMA, FHLMC, GNMA - direct outlet for products, services and rates. No cost pre-approvals Evening and weekend appointments/closings (appt required). Creative out of the box thinking to make tough deals happen (even our underwriters look for ways to approve your borrower not deny them). Commitment to partnering with Top Agents and creating Top Producers. Close complete loans in 21-28 days. Have a complete file denied elsewhere? We may be able to approve and close in less than 2 weeks. Appraisals - We only use local knowledgable appraisers who value the property ACCURATELY, not using the low side to cushion for potential declines. This means easier closings and more value for your buyers! Marketing help and partnering to maximize exposure and minimize costs.
David Shamansky's Blog Posts
Mortgage / Finance
–

over 1 year ago
Mortgage / Finance
–

over 5 years ago
Mortgage / Finance
–

over 5 years ago
ActiveRain Community
–

over 5 years ago
US Mortgages WE SAY YES
Refinancing even with low credit scores
Certifications
We know no one can be a "jack of all trades" we certainly are not either. Our strength lies in the 1.5M and below market.
We are creative and are both excellent and efficient in that area of the lending spectrum. Can we do Jumbo's? Of course we can and for those with the best of profiles lend up to $5M but what we specialize in is 1.5M and under. We find these borrowers and our products simply work the best and as an added benefit we have product that no one else, that we have come across, competes against us in. If you have loans for good bwrs but in a weird or bad situation, do yourself and your clients a favor and call or email us. About 25%+ of our closed loans were from customers who were denied prior to coming to us!
Awards
Best of the Best 2002, 2003 for debt consolidation company
Team Dave Logan Member 2012 & 2013
BBB - Accredited AND A+ Rated Company
BBB Gold Star Recipient 2011 2012 & 2013
Who's Who Recipient for Mortgage 1996
Ellie Mae Steering Committee Member 2000
Frequent Guest on KBPI Radio for Real Estate updates and Commentary
Frequent Appearances and Commentary on Channel 2 Channel 4 and Channel 9 for Mortgage and Real Estate
Skills
We make difficult loans happen. When the industry RAN from credit scores below 640 (and many still do) we kept an open mind and offered expanded approvals for boprrowers who are on the right track but their scores still suffere. We offer scores as low as 550 and case by case could go lower. We allow debt to income ratio's to 55% and help many first time buyers and buyers who lost homes re-enter into homeownership with credit down to 580 and only require a 3.5% down Payment.
Approximately 20-30% of our closed loans each month come from others denials. Dont let someone elses NO keep you from refinancing or buying your home. At US Mortgages WE SAY YES!
Testimonials for David Shamansky
David Shamansky

08/23/2013

for any applicant who wishes to find out info from past customers directly please request a customer reference list and we will be happy to forward that with many borrowers who gave permission to be contacted as well as links to DORA and NMLS and BBB for additional verification checks to be completed.

I am a professor at the College for Financial Planning. I was given David's information from a friend and glad I made the call. I had applied for a loan with my current lender and denied due to (their claim) of too high a debt to income ratio. After meeting with David we spent over an hour going through everything so he had a complete picture of our loan. Withing about 10 minutes he came up with a plan that not only accomplished our goal but a loan that met guidelines and we closed on the loan. Since then I have referred him 2 members of my immediate family that both closed their loan with David. He was great to work with and truly consider him a friend of the family now.

Dr Satya D, Aurora, CO





We had been all over town looking for a way to improve our current loan. We started with our current lender and after being told no we went to the representative from another local shop, who put us in the loan we wanted out of to begin with, and were also told no. We received a letter in the mail and decided to take a chance. David was amazing. He kept us informed during the entire process and actually found a way to get our loan approved and closed that no one else seemed to be able to do. I highly recommend anyone looking for someone they can trust and someone that can deliver on their word to use him he helped us out in a big way and we now refer our friends to him.

Sincerely
Wendy S, Littleton CO





I wanted to take a moment to comment to other about our experience with David. I received some information in the mail and decided to make a call. After going through the mess we had gotten into with him, David took some time to review and actually come up with a solution that, if we followed, he believed he could then complete our loan. It took us about 1-2 months to get all the pieces put together and once we did David totally came through for us. He was able to get our loan approved and closed on something even better than what he presented to us initially. Since then we have done another loan with him and constantly give his name out to family and friends we run into as he has always given us great service and honest and accurate advice. He is great and I still keep in touch with him to this day...

Betsy J, Littleton, CO





I am a police officer for Jefferson county. I take pride in keeping my finances in order and have worked hard to ensure this. After receiving David's information I decided to make a call and see if he could help me on a refinance loan I was considering. I liked his numbers and decided to start the process. About 10 minutes after giving David our information I received a call back asking me about some items that appeared in my credit report and was I aware of them. I responded no and he commenced to go over what was reported and as I answered he said he could likely get this corrected. His manner was professional and he helped me get items removed that were definitely in error. Once this was accomplished I was able to complete my loan with him and not only got a much better interest rate but also now have, what I thought I had prior to the call, which is a credit score back in the 700's! I cannot say thank you enough for you hard work and knowledge. If everyone worked as you do finance would be viewed in a much better light.

Officer Steve H Littleton, CO





I am writing this letter as a reference to anyone who may be looking to purchase or refinance their mortgage and are considering using David. I was given David's information from a family member who used him. They were very pleased and stated he was the most knowledgeable person they knew in the mortgage industry. He took the time to answer all questions, and I had plenty of them, and followed up with me anytime I could not get a hold of him and had to leave a message. My loan closed quickly and just as David estimated it would for amount of time. I was very pleased to have worked with him and still reach out to see how he is doing as I now consider him a friend as much as I do a finance resource.

Swapan B, Aurora, CO





I am in charge of many people in the police department for Douglas County CO. My time is extremely limited and valuable to me and when I was looking to sell my current home and buy a new one I was given Davids information from a friend. My wife did most of the talking to David but I have to say the loan was an easy and pleasurable experience, as far as loans can be, and we closed without issue. I relied on David to use his knowledge of the market and he timed a lock for me that was literally as perfect as it could have been. The day after he advised to lock rates went up sharply and he helped us avoid that. he has been great to work with and happy to be able to provide this referral to aid anyone else who may be looking for the right company and person to choose for home financing.

Steve M, Littleton, CO





I had gone through an ugly divorce and needed to remove my ex from the title as well as the loan. I received a letter and called David. I took my time to see how things were going to unfold and see if I was going to be in another "high pressure" shop. I found it to be anything but. David never hounded me or pushed me. In fact most of the initial contact was generated by me until I felt comfortable with the responses and numbers to move forward. There was a lot to contend with on my loan as there were some outstanding issues even I had not been aware of that needed attention and resolution to. David counseled me and even assisted on some of the items to ensure they reflected properly and then finally structured my loan in a way that it was approved and closed. I have nothing but great things to say and if anyone who is reading this wants to be with someone they can trust and get the job done you have found the right person. David is awesome.

Sincerely,
Ron H, Aurora, CO





To whom it may concern: My loan was fairly straight forward, or so I thought. I have perfect credit and make good money. I have never missed a payment on my home or any other account but went to 2 other places, one of which was my current lender, prior to calling David. Both of them told me NO due to value of my property. I explained all this so I didn't waste any more of my time or David's when we first spoke. David told me he would do some research on my property as well as some of the things that make them view valuation a little different than most. David called me back and told me he thought my value would not be a problem and even backed it up with proof of recent sales as well as why certain ones would be allowed why certain ones would not be allowed. My wife and I decided to take a chance and it worked out perfectly. We got the value close to what we had expected. Our rate actually come in lower than we had agreed to as David timed our lock for us favorably and we closed a loan that no one else could do and really got us out of a bind converting an interest only ARM loan into a much lower rate 30 year fixed. David you were great and happy to help anytime. Thanks for what you did for us and feel free to use me as a reference anytime.

Steve K, Castle Rock CO



When I refinanced my loan with David I have to admit if I had not completed one before with him I would have never believed we could streamline our loan and not only not charge us money but actually lower our balance! Thanks David you have been great and we refer you often. I highly recommend David and US Mortgages to anyone looking to do a loan. he is honest, knowledgeable and he gets the job done!

Thanks

Scott & Ellen S, Aurora CO


Introducing a fresh new look for your Profile.
Click the 'Edit Profile' button below to enter 'Edit Mode' and continue the tour.