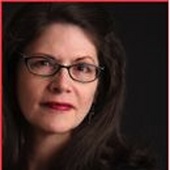 Real Estate Agent
Valerie Picardi-Wolfson
Delivering the "wow" to the real estate experience
Livingston, NJ

—

eXp realty
I've been in my clients' corner representing them in real estate transactions since 2002. I came to the industry with a background in hotel sales, law, and artist representation. The idea of helping
Get to know Valerie Picardi-Wolfson
I've been in my clients' corner representing them in real estate transactions since 2002.  I came to the industry with a background in hotel sales, law, and artist representation.  The idea of helping people get top dollar for their largest asset, and helping them find the right home for the best price for their first or next home was something I knew I would be committed to do and to do it with a big heart and a smart head. 
My husband, Jeff and I are the Picardi Wolfson Team.  We moved to eXp Realty in February 2017 after 7 years with Keller Williams. Prior to that we were agents with Weichert for 9 years and so we are experienced agents with new ideas...which is what led us to eXp. 
eXp is the next generation of real estate...agent owned brokerage in the cloud.   There are no building limitations, and the model gives us the ability to interact with each other throughout the country.  We are all owners of the company and as such, have a vested interest in its success.  
Simply put: It's the New Real Estate!  We have more to offer, and more flexibility to help our clients achieve there goals whether selling, buying or investing.  
I look forward to meeting you in person, by phone or... on the cloud! 
Valerie Picardi-Wolfson's Blog Posts
|
Certifications
Valerie Picardi-Wolfson
Phone:
973 960-9724
Pager:
973 960-9729


Broker of Record: 
Jeffrey Kist 
28 Valley Rd., Montclair NJ 07042
Testimonials for Valerie Picardi-Wolfson
Val & Jeff helped me with a heart wrenching short sale. I was at a disadvantage with nowhere to turn and they came in and took me under their expansive real estate wings.
This amazing duo took great care as they communicated each and every step of the process to me. My worries were theirs and time after time, they went above and beyond the call to keep my stress levels down and my financial worries at bay. They dealt with everyone from my lawyer to the town board. I could imagine them taking care of a family member with the same kind of compassion and professionalism. They were such a blessing.
I'll never be able to re-pay them for all their care and work, I will forever be in their debt.

jacklyn ranalli

11/03/2014

My husband and I were new home buyers, so the process of home-buying was daunting to say the least. The first house Valerie showed us was exactly our style, therefore we knew we had made a solid choice. It helped that she was very attentive and answered all our questions about the process. She even asked the appropriate questions from us in order to gain a better sense of what we were really looking for, not just in a home, but also in location, travel to NYC, schools, etc. When it came time for putting an offer in on a house, Valerie and Jeff stayed with us well past working hours and walked us through the process of putting in an offer, patiently waiting for us to talk to mortgage personnel, and even suggested an excellent place to eat, noticing that we had grown hungry from the long day of house viewing, contract reviewing and offer signing. Every recommendation they have given us from mortgage lenders to inspectors has been spot on and we are pleased with how smoothly (knock on wood) the process has been so far. We are so thankful for their services and are excited to continue to work with them and recommend them in the future!

Valerie Picardi and Jeff Wolfson sold my property years ago. it was an experience of total professionalism that exceeded anyone's expectations. It was simply amazing their thorough knowledge of the business and their client / customer relationships.

lauriedellosso

08/18/2014

Jeff and Val are very professional, competent, and knowledgeable and they are very willing to share their knowledge with their clients and families. When other realtors will tell potential clients what they want to hear, Jeff and Val will be honest - and that is a deal breaker. They are also very caring and protective of their clients interests. Jeff and Val have helped my family more than once and I would not hesitate to recommend them to others.

Valerie and Jeff worked extremely hard to help us find the house we truly wanted. We had a specific set of requirements for our first home purchase and after helping us find that home they carefully guided us through a difficult and occasionally stressful process. They took a lot of time to get to know us personally to help figure out the home that would work best for us in a very competitive market and occasionally put in long hours and late nights to help us reach our goal.. Even after our purchase was complete they followed up with us to see how our move went. We would recommend them for anyone looking to buy a home in the Essex County area.

Val and Jeff helped me sell my house in a short time period. They have impressive knowledge and unique skills. They planned everything for me. They are very responsive and helpful. Their professionalism is highly appreciated. If I would buy a house in the future, I would come back to them.

Val and Jeff work as a collaborative, professional team and assessed my condo prior to placing it on the market. Staging recommendations were made and followed to best show the unit. The photography Jeff did of the condo was impressive. Both Val and Jeff were in constant contact with me regarding updates, visitors, and feedback. If I were to sell property again, I would use Val and Jeff.

Valerie Picardi was recommended by my very good friend and his wife. They have lived in Verona and West Orange nearly thirty years. I have known them for twenty five years and trust their acute assessment of a person's knowledge, skills, and abilities.

Valerie Picardi reconfirmed my trust in their assessment insights.

She is a truly remarkable professional!

She knows her real estate market.

She takes the necessary time to understand her client's needs.

She is very resourceful and reliable.

We currently live in NY. My husband and I wanted to find a home near my new job in West Orange. We knew very little about Essex County. We work long hours, and have limited time to view properties. But we had three months to find a home and close as our apartment lease was due to end and up for renewal for another whole year renewal with no flexibility of month-to-month basis. We did our online research, talked to our friends who lived in the area, went into realtor.com and zillow.com, and made a list of over 20 properties we wanted to see.

We contacted Valerie. That was in July when the real estate market, particularly in NJ, and more particularly in Essex County, was crossing the critical bridge from the "not hot" to "hot" market.
Valerie asked us a set of standard questions: types of properties; a range of our budget; and towns of our choice. We took the opportunity to list out all the properties off realtor.com and zillow.com to Valerie. We wanted see all, in Verona, Caldwell, Cedar Grove, West Caldwell, North Caldwell, and Livingston. We were all over the map!

Valerie was very patient, professional, and efficient. She identified, among the long list of the properties we emailed her, the properties that were available, under contract, or sold through the Garden State MLS.

There were nearly 15 properties available and we wanted to see them all on one day!

No problem for Valerie. She made all the appointments and made our first "tour-de-Essex County" very worthwhile. She pointed out pros and cons, discussed with us, and all the time learning more about what we would like and could afford.

Needless to say, we repeated the "tour" a number of times over the three months and faced many challenges. But Valerie was there for us.

We are now close to closing on a property. She helped us with resources throughout the process.

We recommend her wholeheartedly to anyone looking for a home in Essex County.

Jeff-
I just wanted to take the opportunity to express my gratitude for all your assistance throughout the sales process of my condominium. Your real estate knowledge and attention to detail was invaluable from repainting, staging, scheduling of clients and the closing processes. I found that having you, with your experience and artistic eye, was a tremendous advantage to me and I am thankful to have worked with you.
Sincerely-
Ruth K.

The Picardi Wolfson team is an impressive hard working pair. They are fun, energetic, and highly motivated to work for you in every positive way. They do not slow down in any way shape or form and always have news or new information you would not have found out had you not had them on your side. They get to know you personally and use this to find a place that fits your family, making you feel less like a client and more like a friend. I highly recommend their expertise and I know they can provide you with anything you may need to move up in life.

Thanks Jeff and Valerie, We cant wait to show you the upgrades!
Introducing a fresh new look for your Profile.
Click the 'Edit Profile' button below to enter 'Edit Mode' and continue the tour.