Get to Know Victoria CB Trees
Lots of sunshine, affordable living, and unlimited horse riding and outdoor activities led me to the Klamath Basin in February of 2000, and I haven't regretted the move for one moment. If that's what you are looking for, I'm sure you'll feel the same way.
Licensed as a real estate broker in 2005, I brought to my career over 25 years of marketing experience, including director of sales for several corporations, co-founder and publisher of a horse related magazine, sales rep for both print and internet publications, and web site designing and hosting. I have a firm grasp on what it takes to help our team effectively market properties, or find our clients the right ones in this age of high technology.
I have made it my mission to become extremely knowledgeable of my adopted home, and feel that public service is part and parcel of that mission. I serve on the Chiloquin Economic Development Council, the Sheriff's Advisory Committee, and the Chiloquin Public Safety Committee.  In addition I have served the Klamath County Association of Realtors© on the Member Services, Education, Government Affairs, and MLS committees and in 2011 I chaired the Government Affairs committee and served on the Board of Directors.
In July of 2012 I took on the responsibilities of office/sales manager, assistant to the owner, and bookkeeper.  Whew!
Most recently I have concentrated my efforts on serving the country at large by participating actively with the High Desert Trail Riders, chapter of the Back Country Horsemen of America.  The mission is to keep the backcountry open to all users through education, trail maintenance and even political venues.  I served as Vice President, as well as Chairs of the Membership Committee, Volunteer Schedule for the Horse Packing and Wilderness Skills Clinic, and for the Select Mule Sale Committee.  I headed the Membership Committee, as well as published our newsletter for a while, and currently manage our events calendar, track member service hours, and play "town crier" by emailing event reminders so no one can say they didn't know about something.  Since these are all pretty much 1-woman "committees," I keep pretty busy!  In addition I usually participate in most of the work parties (trail work) and stop to have fun for the trail rides and camp outs, as well.
I share my heart with 3 great children and their wonderful spouses, 12 grandchildren, 1 GREAT granddaughter and her baby brother, 1 Quarter Horse, a Rat/Jack Terrier cross named Poppet, The Cat, and of course God!
My passion is trail riding.  If you are ever in the area with your horse, give me a jingle.  I'd love to show you this fabulous country.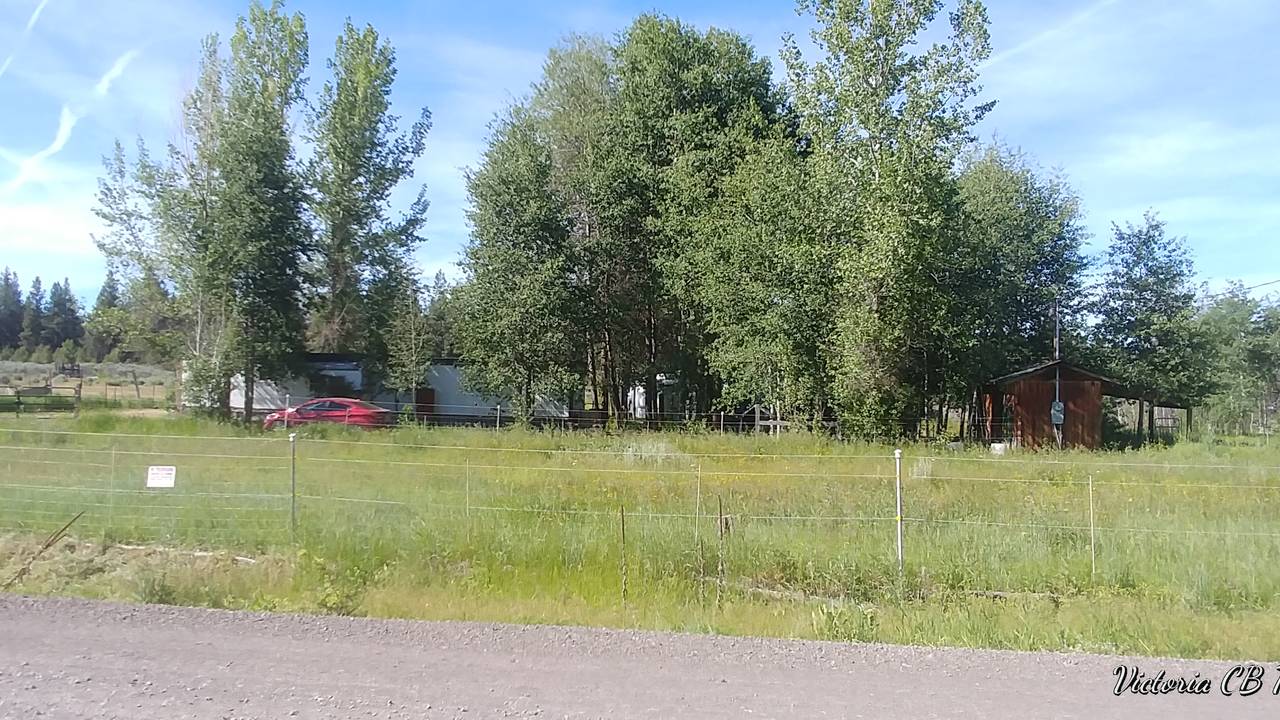 Help me with my advertising budget!?
Hi folks!It's that time again when I need to evaluate, or rather REevaluate where our money is best spent for advertising.  Sometimes I have a hard time convinc ...
I HATE Realtors©! They never write back!
So says (probably) the guy(s) who have their spam filters set so tight nothing can squeeze through!  Here's an example, just received after trying twice to tota ...
Certifications
I have lived in and been interested in the real estate issues in Oregon since 1978.  My specialty is rural properties, and particularly in central Klamath County.  While I am knowledgeable in issues that affect all of  Oregon and Klamath County, my real love is here in the Chiloquin, Sprague River area.  Now, before you think that is a pretty limited focus, imagine this... The area covers about 72 Township/Range "squares."  Each square contains 36 square miles.  That means that I specialize in an area that covers about 2600 square miles!
This area is also made up of a wide range of topographies and uses.  We have mountains, vast irrigated meadows, forests, and sage.  Paved highways, gravel roads, and dirt/cinder/pummy tracks. Fish the Williamson, Wood, Sprague Rivers, along with Spring Creek and the vast Agency Lake.  Watch for deer, elk, cats, coyotes, badgers, raccoons, bear, wolves, antelope... and get a crook in your neck gawking at bald eagles, many species of hawks and falcons, swans, pelicans, geese, ducks.. well, if it flies north in summer or south in winter, it stops here for a little while on the way (Pacific Flyway for migratory birds).  In short, this small part of Klamath County pretty much represents everything you might find through out the state of Oregon!
Live here, work here, or play here...
Land Use issues have changed so much over the years, and without adequate notice to the public and property owners by previous administrations, that trying to negotiate around the quite literal landmines left to us is an exacting science.  Anyone who wishes to buy or sell rural properties really shouldn't do so without the aid of specialists such as our team to guide them through these confusing and sometimes ludicrous regulations.   
format_quote
Sunshine, outdoor recreation, simple living are yours here in the Klamath Basin. I specialize in rural homes, land, ranches, especially in the Chiloquin & Sprague River areas.