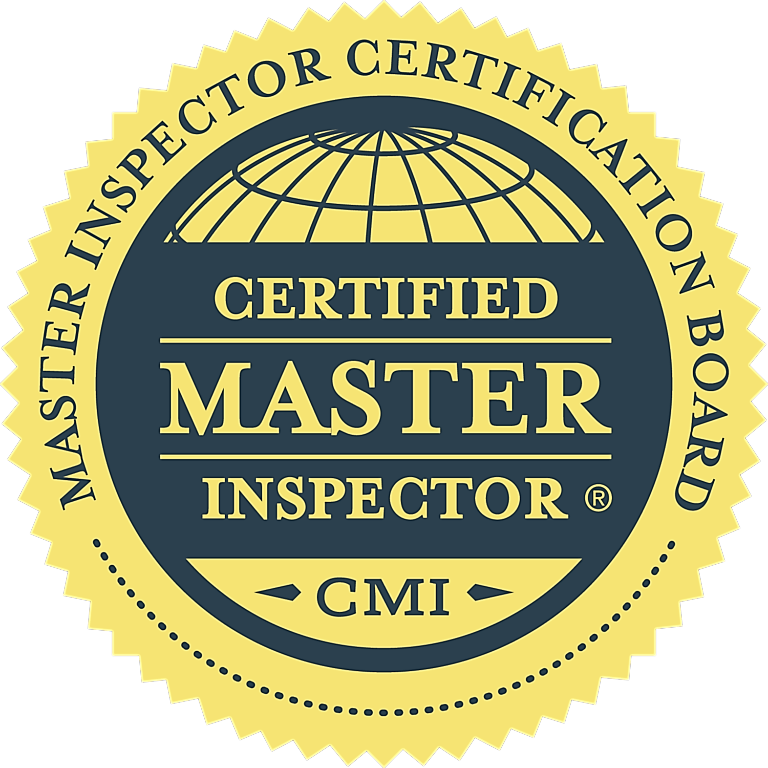 Get to Know Bill Forrest MSRE Home Inspection Services
I am a State of Ohio Licensed Home Inspector, Ohio Licensed Radon Tester and Ohio Licensed Wood Destroying Insect Inspector. I am a Certified Master Inspector and Certified Professional Home Inspector. I am a member of the International Association of Certifeid Home Inspectors (InterNACHI # 14031017) and of the American Society of Home Inspectors (ASHI # 256852). I pride myself on customer service.
Meet Me, Bill Forrest
Bill Forrest, MSRE Home Inspection Services, LLC
Certifications
International Association of Home Inspectors (NACHI # 14031017)
American Association of Home Inspectors (ASHI # 256852)
Certified Master Inspector©
Ohio Department of Health, Licensed Radon Tester # RT1139
Ohio Division of Real Estate, Licensed Home Inspector #OHI.2019004054
Ohio Department of Agriculture, Licensed WDI Inspector #145037 & #107442
Awards
-2014, 2015, 2016, 2017, 2018, 2019, 2020

The Gerry Beaumont Educational Achievement Award
Past client reviews
04/15/2015
What my clients say. Mr. Forrest went beyond extreme measures to assure we were aware of any and all issues of concern throughout the property. He was very patient and made us understand the value of our safety. --- R. B. Bill did an excellent job guiding me through the home inspection process. As a first time home buyer I did not know what to expect. He thoroughly explained his findings and made the process very easy. --- M. S. Our Inspector, Bill Forrest, was extremely courteous, professional and friendly. He was really informative and thorough. He answered all questions with patience and detail. He comes highly recommended by my wife and me. --- D. G. We really appreciated Bill's thoroughness and the time he took to go through each area of the house and answer all our questions. --- D. M. MSRE Home Inspection Services is what you should be looking for when purchasing a new home. Not being from the Cleveland area, Bill was able to inspect the home with high level of professionalism and provided the buyer with his recommendations/suggestions regarding this region of the country. Very well detailed and experienced inspector is what I was looking for in a home inspection service. Our inspector took his time explaining to us what he was doing and why, along with his concerns and suggestions. I would recommend MSRE Home Inspection Services with high remarks. --- J. S. Can't say enough positive regarding how pleased we were with Bill's thorough and extensive inspection. He was accessible, knowledgeable and did not hesitate to answer any and all questions we had. If we were to have another inspection in the Cleveland area, we would most certainly call him. We would recommend him without hesitation. Thanks Bill. Great Inspector! ---M. B. Mr. Forrest demonstrated professionalism and in-depth knowledge of home inspection. I will definitely refer his services to family and friends. ---S. T. Bill Forrest was recommended by my realtor and I am extremely happy that I decided to hire him. Bill was a professional but also down to earth. He explained to me what he was looking for and showed me things that I had missed the first time I walked through the house. I strongly recommend Bill Forrest to anyone who needs an inspection. He is well worth the money. -- M. H. Very professional, friendly, knowledgeable and informative. I would definitely recommend Bill to anyone needing a home inspection. I was very happy with the service, it was an excellent experience. --- P. K. Mr. Forrest was truly professional, courteous, and thorough. He could not have been more conscientious and willing to accommodate our needs. When he found that he could not do a full inspection because the owner had not turned on the water, he even refunded part of our fee. I could not recommend him higher. His well-written report was prompt. professional, and well-organized. Thumbtack, you have a gem in this man. Thanks. --- B. D. Bill provided a professional, in-depth home inspection. His experience along with his accreditation through NACHI and ASHI are unmatched. He provided explanations on-site and a thorough inspection report with pictures. I could not be more happy with choosing him as my home inspector. I will recommend him to family and friends. – K. F.
format_quote
I am Bill Forrest of MSRE Home Inspection Services in Cleveland. I believe my clients should have a meticulous, systematic, reliable and efficient home inspection.