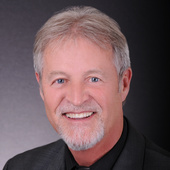 BRE# 00909239
Real Estate Agent
Richard Yates
Broker and Realtor Orange County, California
Coldwell Banker Real Estate LLC
As a Realtor since 1986, I offer unique marketing advantages, knowledge and professionalism to assure the highest level of client satisfaction.
Get to know Richard Yates
Dear Reader,
I've distinguished myself by the high level of service and commitment that I provide to my clients.  I treat every client as if they were my only client and have built my reputation one client at a time.  While some agents will tell you what you want to hear, I will always tell you what you need to hear.  I've been a licensed real estate agent since 1986 serving all of Orange County and specializing in Mission Viejo, California, which is where I live. My goal as your real estate agent is to inform, educate and assist you in making the right choices and taking the necessary actions to assure your next real estate transaction is smooth, insightful and rewarding.
Whether you are a buyer, seller, tenant or agent I can be of service to you.  I may not have been you first choice, but, I will be the right choice.
If you are a buyer:  I will educate you with all aspects pertaining to the purchase of a home.  This includes qualifying, searching, selecting, contract negotiations, contingency resolution and closing.  These are difficult and confusing times that involve irregular market conditions that need to be considered with every purchase.  BUT, if you are qualified to buy, you should buy.  And, you should buy now because your ability to  lock in historically low interest rates have huge benefits that should not be passed up.  Let me help you purchase THE RIGHT HOME FOR YOU.  If you are not within my service area, let me be your agent matchmaker.  
If you are a seller: The overall market conditions place you at a disadvantage whether you are an Equity Seller, Short Sale or Foreclosure.  I have been successful at negotiating top dollar for my clients by using my customized marketing plans specifically designed to create the most demand and interest in the least amount of time.  I will market, qualify and negotiate, coordinate, resolve contingencies and assist you through closing and beyond.  Let me help you make it happen.  If you are not within my service area, let me be your agent matchmaker. 
If you are a tenant:  Many tenants today are the homeowners of yesterday who now seek temporary living arrangements.  In addition,  traditional rental and lease clients still need to find housing.  Bottom line, the competition can be intense.  If you now have credit issues, qualifying and convincing a future landlord of your ability and willingness to pay can be difficult.  You need representation and advice on how to successfully negotiate for a rental property.  Let me help you find the property, prepare the paperwork and negotiate the terms to get you in the rental property.
If you are a landlord: It's very desirable to own investment property.  Once you own it, you should NEVER sell it, you should only exchange it.  An investment property is paid off by a tenant and provides you with excellent income potential, leverage and tax benefits.  Don't be discouraged by a bad tenant experience. Accelerate the payoff of any loans and enjoy the cash flow during your pre-retirement and retirement years.  Leave the property to your heirs and let them enjoy the continued income.  If you need assistance in finding or leasing out investment property, let me help. 
When it comes to a Short Sale or Foreclosure, your choices are never easy.  But, I can consult, advise and assist you in making the right choice depending upon your individual and unique circumstances.                             
There are many programs that can help homeowners prevent a foreclosure.  If you're reading this message, you may need help now.  Being aware, prepared and proactive is absolutely necessary to resolve this unfortunate situation with the least amount of financial loss and credit damage.  Let's work together and determine what is the best option for you.                                                                           
YOU HAVE OPTIONS
The Treasury Department has provided excellent resources to help you determine what programs you do or do not qualify for.  Based upon your eligibility, you will know exactly what steps to take. When you need personal help, counseling or guidance, just contact me by phone or email. Let's work together and make your bad situation the best that it can be.                                                                         
Let ME help YOU!
Orange County
The History Of Orange County
 as provided by OCGOV.COM 
Beginnings
The first people to live in Orange County came here thousands of years ago. They lived by hunting and fishing and gathering the plants and seeds. When the first Spanish explorers arrived, they found two native groups here. They called the Acjachemen people in the southern part of the county the Juaneño, and the Tongva people to the north the Gabrielino.
In 1769, Spain sent Catholic missionaries and Spanish soldiers to colonize California. Don Gaspar de Portolá led the first overland expedition through Orange County that summer. In 1771, Father Junípero Serra founded Mission San Gabriel in what is now Los Angeles County. Five years later, on November 1, 1776, Mission San Juan Capistrano was founded. The two missions laid claim to much of what would become Orange County, grazing cattle, horses, and sheep here until the 1830s.
In 1784, Manuel Nieto, a retired Spanish soldier, was granted grazing rights between the Santa Ana and San Gabriel rivers. Around 1800, Juan Pablo Grijalva began running cattle south and east of the Santa Ana River; in 1810 his son-in-law, José Antonio Yorba, and his grandson, Juan Pablo Peralta, received a formal concession to the land that became known as the Rancho Santiago de Santa Ana.
Mexico broke away from Spain in 1821, and the Mexican government secularized the California missions in 1834. More and more settlers were granted grazing lands. By 1846, almost all of Orange County was part of one rancho or another. Trading vessels from the United States and other countries sailed up and down the California coast, collecting cattle hides and tallow in return for manufactured goods.
With the end of the Mexican War in 1848, California was ceded to the United States by Mexico. When California became a state in 1850, what is now Orange County was a part of Los Angeles County.
The Gold Rush of 1849 brought thousands of new settlers to California, and gave the rancheros a new market for their cattle, sold to feed hard-working miners. The local economy soared. But a series of droughts, floods, and diseases, and the costs of defending the ownership of their lands in the American courts eventually drove many of the rancheros to ruin.
Some of the old ranchos were sold to new American owners with names like Stearns, Bixby and Irvine, and sheep ranching began replacing cattle during the Civil War. Other ranchos were broken up and sold off in pieces to settlers and developers.Communities Form
Anaheim was the first American town founded in what is now Orange County. In 1857, a group of German immigrants living in San Francisco bought a portion of the Rancho San Juan Cajon de Santa Ana to start a new community, built on winemaking. After the initial development was complete, the first colonists moved to Anaheim in 1859.
In 1868, vast areas on either side of the Santa Ana River were placed on the market, and the towns of Santa Ana, Tustin, Orange, Westminster, and Garden Grove were soon founded. Farming became the backbone of the local economy. Wine and raisin grapes, wheat, barley, and corn were all successful. In the 1870s, new irrigation systems were built, which allowed more trees crops to be planted, including walnuts, apricots, and the first few orange groves.
In 1870, the first commercial vessel entered Newport Bay, which soon became a regular shipping point. The Southern Pacific built the first railroad in the area, extending its tracks south from Los Angeles to Anaheim in 1875.A County is Born
The Southern Pacific railroad held a monopoly in Southern California until 1885, when the Santa Fe pushed its tracks over the Cajon Pass. Competition brought a burst of advertising, and a sharp drop in ticket prices, setting off a great real estate boom throughout the region. New towns and subdivisions sprang up by the dozens as tourists and settlers poured into Southern California, and existing communities grew rapidly.
But in less than two years, the boom had collapsed, and with it, many of the new towns. Carlton, San Juan-by-the-Sea, St. James, and other "paper towns" faded away. Others, like Fullerton, Buena Park, and El Toro survived.
The burst of economic growth and local pride in 1886-88 led to the creation of the County of Orange in 1889. As early as 1870, local residents tried to break away from Los Angeles and form their own county, but it was not until 1889 that the California Legislature passed a bill to allow a vote on county division.
Originally, the proposed county line was drawn at the San Gabriel River, but the line was moved south to Coyote Creek to help gain support in Sacramento. This angered Anaheim and some of the other northern communities, that had hoped to be near the center of the new county, and they voted against the measure. But the rest of the area voted overwhelming for division. Santa Ana was selected as the county seat, and the County of Orange was officially formed on August 1, 1889.Wealth from the Soil
 Until the 1950s, agriculture remained the most important part of Orange County's economy. As other crops disappeared, citrus became more and more popular. The grape industry never recovered from a devastating blight in 1886-87. Apricots had all but disappeared by 1920. Growers began planting celery, sugar beets, walnuts, and lima beans in the 1890s. Cattle still grazed on the vast ranches in the southern end of the county, while dairy farms grew up in the north. But it was citrus that came to dominate the area. By the 1930s, Orange County was producing a sixth of the nation's Valencia orange crop.
The oil industry also played a key role in the development of Orange County. The first successful wells were drilled locally in the 1890s along the northern edge of the county. Oil fields were soon
developed in La Habra, Brea Canyon, and Olinda. Major strikes in Placentia (1919) and Huntington Beach (1920) started an oil boom that swept the county. While agriculture has all but disappeared, many local oil wells are still pumping today.Transportation
 Much of Orange County's growth in the first half of the 20th Century was fueled by new forms of transportation. Between 1904 and 1910, the Pacific Electric Railway built three main lines to serve Orange County with its "big red cars." The coast line spurred development from Seal Beach to Corona del Mar. The Santa Ana line prompted the founding of Cypress and Stanton. And the La Habra line ran all the way down to Yorba Linda.
In the 1910s and 1920s, new highways led the way to new communities. California's first state highway in 1914-15 crossed Orange County from San Juan Capistrano to La Habra. Several small communities later developed along Beach and Manchester boulevards, and the completion of the Coast Highway in 1926 brought new growth to places like Laguna Beach and Dana Point.
Freeway construction began in the 1950s with the opening of the Santa Ana (I-5) Freeway, and continued almost unabated into the 1970s. Beginning in the 1990s, toll roads were built to meet the needs of growing communities.Modern Development
During World War II, a number of important military bases were established in Orange County, including the El Toro Marine Corps Air Station, the Los Alamitos Naval Weapons Station, and the Santa Ana Army Air Base. At the end of the war, many veterans decided to settle in Southern California, and the region began to grow at an unprecedented rate.
By the mid-1950s, Orange County's farms were being replaced by tract housing faster than any other community in the United States. Existing cities began annexing territory in every direction, and new cities incorporated almost every year. Between 1953 and 1962, Buena Park, Costa Mesa, La Palma, Garden Grove, Cypress, Westminster, Fountain Valley, Los Alamitos, San Juan Capistrano, and Villa Park all voted to incorporate. In 1963, the county population topped one million.
Tourism, manufacturing, and the service industry began to dominate the local economy. The opening of Disneyland in 1955 made Orange County an international tourist destination. Beginning in the late 1950s, aerospace firms and light industry began expanding here, and the increasing population meant more and more jobs at hospitals, restaurants, and stores.
South Orange County began to grow in the 1960s, with master planned communities such as Irvine, Mission Viejo, and Laguna Niguel. Aliso Viejo, Rancho Santa Margarita, Ladera Ranch, and others followed in the 1980s and 1990s. Today, Orange County is home to more than three million residents, with 34 incorporated cities.
The truth is, the name which this county has borne since 1889 is a hand-me-down, initially suggested in 1871, four years before our first valencias went in the ground, two years before the village of Richland was renamed Orange, and only six months after the first orange seeds were even planted here. In 1871 oranges were merely 'a promise,' not our most promising crop.
The first attempt to create a separate county out of the lower third of Los Angeles was a bill introduced in the Legislature of 1869-70 for the proposed 'County of Anaheim.' Its most enthusiastic promoter was that town's first mayor, Major Max von Strobel. Needless to say, Anaheim was not lightly suggested as the intended capital.
Arguments favoring division included the great distance our citizens had to travel to the old county seat, the $6 stage coach fare, taxation without representation, and the fact that the only roll of fire hose in the county was kept in L.A.
Strobel's bill passed the Assembly. The night before the Senate voted, Mr. Strobel threw a champagne supper. Regrettably, he himself did not recover from it until after the vote was taken. The bill died, and, after starting a short-lived division newspaper, so did Mr. Strobel.
Late in 1871 a new attempt by an Anaheim committee gave rise to the name 'Orange County.' this name was introduced on January 6, 1872, at a division meeting held at Gallatin. Now non-existent, the settlement of Gallatin was soon absorbed by the town of Downey. With some variation, all five division attempts
prior to '89 included everything in Los Angeles County south of the San Gabriel River.
Our most promising products at the time included sheep, corn, grapes, and hogs. However, those words lack a certain charm as a name for a county. While Anaheim could boast of a few experimental orange trees at this point, most were still in the pot stage. Nevertheless, to encourage immigration, the area was 'boomed' by real estate promoters as a semi-tropical paradise - a place where anything could grow, and nearly everything was tried. The name orange has a Mediterranean flavor about it, so for that reason it was selected to suggest our climate.
Indicating the newness of citrus here, in 1872 the Anaheim Gazette carried the statement that "Orange and lemons begin to bear at nine years from seed, and at fifteen (at present prices) are yielding a profit of $2,000 per acre." That prospect was still 13 years off, however, and the grove cited was William Wolkskill's old one in L.A. - not the potted plants in Anaheim. As for the hamlet of Orange, still called Richland, late in 1871 it had precisely four houses -
scarcely a place of much consequence. This initial 'Orange County' proposal was introduced in the legislature, but never reached a vote.
The next attempt to form the county was also under the name of 'Orange,' in the session of 1873-74. A petition was circulated claiming a population south of the San Gabriel River of "not less than 7,000 (not counting Chinamen)," and that its citizens paid one third of the taxes and got nothing in return. That's just what the petition got, too.
In 1875 the chief tub-thumper for the 'County of Orange' was Judge W.C. Wiseman, who issued an election paper called The Broadaxe. Wiseman's favorite term for political enemies was spelled B-A-S-T-A-R-D-S, a pleasantry he wrote out in capital letters. But once again our State Legislators turned a deaf ear - no doubt having been called much worse.
By 1876 the idea of an 'Orange County' was so thoroughly repugnant in Sacramento that a fresh suggestion was made to change it to the 'County of Santa Ana.' That got no where either. In fact, the name carried considerable stigma. One Westminster gentleman pointed out: " . . . the name would have been a terrible incubus to our prosperity," and went on to cite the various pronunciations of the name Santa Ana, Santy Ann, Santy Annie, and so forth. He also drew attention to the closeness of the word Santanna and Satana, concluding, "There may be a certain propriety in making a satanic division of the county of Los Angeles, but when we try again, suppose we leave the saints in peace."
Responding to that, a citizen from the still-neglected village of Orange brightly suggested, "We propose the name of Orange" - which he did largely on the grounds that it was easier to spell. As a side note, the people of Santa Ana opposed the 'County of Santa Ana' bill, anyway. It would have made Anaheim the county seat.
Our last failure was in 1881. As the name Santa Ana withered, so the name 'Orange' revived, this time with some justification. Though grapes were now our most profitable industry, sheep and hogs were in hot pursuit. Interestingly, the man who prepared the '81 bill often stood in this very courtroom. His name was Victor Montgomery, long considered the dean of Orange County lawyers.
On the advantages of separating from Los Angeles, Montgomery noted that he had resided in Anaheim for five years and had observed that "This end of the county furnished comparatively few of the criminals, yet has to pay for feeding all the others." As to the name, he remarked, "If county division could be secured, the name of the new county, 'ORANGE,' emblazoned upon the map of our state, would in my opinion, have more effect in drawing the tide of emigrants to this section than all the pamphlets, agents and other endeavors which have hitherto proved so futile."
Montgomery's bill succeeded no better than the rest, but eight years later it became the outline and explanation for naming the county on its sixth and final try. The only significant change was a last minute foreshortening of the county's length from 60 miles to 42 miles by Assemblyman E.E. Edwards, of Santa Ana, to knock out Anaheim's bid as the logical spot for the county seat. A plebiscite held on June 4, 1889, created the County of Orange; an election on July 17 established Santa Ana as its county seat; official county business began August 1.
By 1889, after a devastating blight wiped out the grape industry, oranges had indeed become our most promising crop, even if they were not responsible per se for the county's naming.
J.M. Guinn, who lived through all the division attempts, summed up the matter nicely: "The organizers of Orange County chose that name for the sordid purpose of real estate. They argued that Eastern people would be attracted by the name, and would rush to that county to buy orange ranches, forgetful, or perhaps ignorant, of the fact that there were more than a hundred other places in the United States named Orange."
On that subject, Prof. Guinn may be permitted a few sour grapes. He was from Anaheim. He also overlooked what is perhaps the most distinctive feature of all about the name orange. There isn't another single word in the entire English language that rimes with it! Try in some time.
Your Honor, that concludes my testimony.
- Reprinted with permission from Jim Sleeper's 2nd Orange County Almanac of Historical Oddities © 1974 James D. Sleeper. All Rights Reserved.
An Orange County
CHRONOLOGY
 (1769-present)
1769 First Spanish expedition crosses Orange County, led by Capt. Gaspar de Portolá. They pass several native village sites and perform the first baptisms in California.
1776 Mission San Juan Capistrano founded.
1778 Mission San Juan Capistrano is moved to its current site.
1781 Los Angeles is founded. It would be remain the seat of local government until Orange County broke away in 1889.
1784 Manuel Nieto granted grazing rights between the Santa Ana and San Gabriel Rivers; the first private rancho in Orange County.
1801 Juan Pablo Grijalva given permission to establish a rancho south and east of the Santa Ana River; later granted to his heirs, the Yorba and Peralta families, as the Rancho Santiago de Santa Ana.
1806 Great Stone Church at Mission San Juan Capistrano is dedicated after nine years of construction; destroyed by earthquake, 1812.
1821 Mexico gains independence from Spain; California becomes a Mexican territory.
1825 Severe flooding changes the course of the Santa Ana River.
1834 Secularization of the missions begins opening more land to be granted as ranchos.
1837 Rancho San Joaquin granted to José Sepulveda; later becomes the core of the Irvine Ranch.
1845 Juan Forster is granted Rancho Mission Viejo.
1846 California captured by the United States during the early weeks of the Mexican War; formally ceded in 1848 by the Treaty of Guadalupe Hidalgo.
1848 Gold discovered at Sutter's Mill; the gold rush creates a huge market for cattle from the local ranchos.
1850 California admitted to the Union as the 31st state. Los Angeles County formed; includes what is now Orange County.
1857 Anaheim founded as a co-operative farming colony; first settlers arrive in 1859.
1863 Two-year drought begins, devastating local cattle ranches.
1864 Anaheim Landing established on Alamitos Bay.
1864 Flint, Bixby & Co. (including partner James Irvine) buy two old Mexican ranchos and a part of third for a sheep ranch. Becomes the Irvine Ranch when Irvine buys out his partners in 1876.
1868 Rancho Santiago de Santa Ana partitioned among the Yorba and Peralta heirs and other owners. Several new towns soon founded.
1868 Stearns Ranchos west of the Santa Ana River placed on the market, opening that area to settlement. Other new towns soon follow.
1869 Santa Ana founded by William Spurgeon.
1870 Tustin founded by Columbus Tustin.
1870 Rev. Lemuel P. Webber founds Westminster.
1870 First attempt to form a separate county to be known as Anaheim County; passed the State Assembly but died in committee in the State Senate.
1870 First local orange trees planted; first English walnut trees planted.
1870 First local newspaper, the Anaheim Gazette, founded.
1870 First commercial vessel enters Newport Bay.
1871 Orange founded by Alfred Chapman and Andrew Glassell. The town was originally known as Richland, but was renamed in 1873.
1875 Southern Pacific railroad builds branch line from Los Angeles to Anaheim; extended to Santa Ana in 1877.
1878 Mining boom at Silverado.
1882 The first successful oil well in Orange County was drilled near the junction of Brea Canyon and Tonner Canyon.  1886 Mysterious disease begins to sweep through local vineyards, devastating local wine and raisin industry.
1887 Santa Fe Railroad arrives; real estate boom.
1887 Fullerton and Buena Park founded.
1888 Original Newport Beach Wharf built by the McFadden brothers.
1889 Orange County formed out of the southern third of Los Angeles County; Santa Ana selected as county seat.
1891 First successful celery crop in Orange County.
1893 Southern California Fruit Exchange (Sunkist) formed; citrus becoming major local crop.
1896 Sugar beet factory built at Los Alamitos.
1897 James Irvine donates Irvine Park to the County.
1901 Huntington Beach founded; originally known as Pacific City. Renamed in 1903.
1901 Old Orange County Courthouse dedicated.
1903 Brea founded; originally known as Randolph.
1904 Pacific Electric's "big red cars" reach Orange County, and extend down the coast towards Newport Beach. Santa Ana line opened in 1905. Line to Yorba Linda was completed in 1911.
1905 Cypress and Stanton founded.
1906 Balboa Ferry begins service.
1907 The Newbert Protection District is formed to help control the unpredictable Santa Ana River.
1908 The Trabuco Canyon Reserve is designated the Cleveland National Forest.
1910 First airplane flight in Orange County, built and flown by Glenn L. Martin of Santa Ana.
1913 Fullerton Junior College founded; now oldest in the state.
1913 First Fuerte avocado grove planted in Yorba Linda.
1914 Orange County Hospital and Poor Farm opens.
1916 The Joy Zone amusement park opens at Seal Beach.
1917 1,600 residents from Orange County enter the military for World War I.
1919 Orange County Historical Society founded.
1919 Orange County Free Library established.
1920 First oil well brought in at Huntington Beach.
1920 Knott family moves to Buena Park to go into the berry business.
1922 R. M. Schindler begins construction of the Lovell Beach House on the Balboa Peninsula, introducing European Modern architecture to the United States.
1925 San Clemente founded by Ole Hanson.
1926 Pacific Coast Highway opens.
1927 Orange County Flood Control District formed.
1929 Santiago Orange Growers Association in Orange ships over 820,000 crates of Valencia Oranges, becoming the largest Valencia packing house in the United States.
1931 Santiago Dam built, forming Irvine Lake.
1933 Long Beach Earthquake causes serious damage and loss of life in several Orange County communities.
1935 First Pageant of the Masters in Laguna Beach.
1936 Newport Harbor is dedicated following an extensive dredging program.
1938 Serious flooding, loss of life and property damage throughout much of Orange County.
1941 Orange County Airport opens.
1942 With the start of World War II, the Santa Ana Army Air Base, Los Alamitos Naval Air Station, and other military installations are established in Orange County.
1942 Local Japanese Americans sent to internment camps.
1943 Lighter-Than-Air blimp base in Tustin and El Toro Marine Corps base established.
1947 Case of Mendez v Westminster forces desegregation of California schools.
1948 Orange Coast College opens on the site of the former Santa Ana Army Air Base.
1951 Municipal Water District of Orange County formed.
1952 Los Alamitos race track opens.
1953 Boy Scouts of America hold their third National Jamboree on land provided by The Irvine Company near Newport Beach.
1954 Chapman College moves from Los Angeles to Orange.
1955 Disneyland opens.
1958 Hughes Aircraft Co. opens Orange County's first major aerospace plant in Fullerton.
1959 Classes begin at Orange County State College (now California State University, Fullerton).
1961 Seal Beach Leisure World founded. Laguna Hills Leisure World follows in 1964.
1963 Orange County's population passes one million.
1964 University of California, Irvine dedicated. Opens for classes in 1965.
1966 Anaheim stadium opens.
1967 South Coast Plaza opens in Costa Mesa.
1969 Yorba Linda native Richard M. Nixon inaugurated as President of the United States.
1971 First section of Dana Point Harbor opens.
1975 After the collapse of the Vietnamese government, refugees flood into MCAS El Toro and Camp Pendleton. Many later settle in Westminster and Garden Grove.
1978 The Los Angeles Rams football team moves to Anaheim.
1980 Crystal Cathedral is completed in Garden Grove.
1983 Donald Bren purchases a controlling interest in the Irvine Company.
1986 The Orange County Performing Arts Center opens.
1986 First homes in Rancho Santa Margarita go on the market.
1990 The Richard Nixon Library & Birthplace opens to the public.
1993 The Arrowhead Pond of Anaheim opens, home of the Mighty Ducks hockey team.
1993 First segment of Foothill Toll Road (241) opens.
1994 Orange County files Chapter 9 bankruptcy after a $1.5 billion investment pool loss.
1996 Orange County emerges from bankruptcy after only 18 months.
1997 Knott's Berry Farm sold to Cedar Fair L.P. of Ohio.
1999 El Toro Marine Corps Naval Air Station closes.
2001 Disney's California Adventure theme park opens in Anaheim.
2002 The Angels win their first World Series title.
2006 Villa Park Orchards Association, Orange County's last citrus packing house, closes.
Information provided by: The Orange County Archives at http://ocarchives.com
Mission Viejo Lake
This beautiful sunset was captured on video from the Seasonal East Beach Shoreline at Lake Mission Viejo, in Orange County, California. The lake features boating, sailing, kayaking, fishing, swimming, concerts, bbqs, volleyball, picnic areas and much more. Presented By: http://RichardYatesRealEstate.com (949) 395-6939 Because Experience Matters Please check out these other Community Video Websites: http://MissionViejoVideos.com http://LakeMissionViejoVideos.com http://MissionViejoParks.com Music by Dan-O at DanoSongs.com Sprite and the Wanderer.mp3 - Lite Acoustic Guitar & Piano Pop
Certifications
Groups and Associations
Coldwell Banker Residential Brokerage
National Association of Realtors
California Association Of Realtors®
Orange County Association of REALTORS®
Real Estate Brokers, Agents and Associated Professionals
Real Estate Connect - Inman News
Social Media Today
The Language of Luxury
The Realogy Network 
I've been serving all of Orange County since 1986 and specialize in the Mission Viejo Real Estate market, which is where I have lived since 1988.
Awards
Honors and Awards
Top Ten Closed Dollars
Top Five Listings Sold
#1 Buyer Controlled Sales
Top Five Nationwide Referrals
Outstanding Performance Award
President's Club Member
Circle of Honor
International President's Circle Elite
Multi-Million In Sales
FIVE STAR Real Estate Agent For Overall Satisfaction
Skills
Contract Negotiations
Marketing
Photography
Video Production and Syndication
Testimonials for Richard Yates
"The quality of sincere attention and service Richard provided were light years above that which I've experienced in more than 30 years of Real Estate."

"Richard did an excellent job handling the negotiations as well as the paperwork. He kept us constantly informed of the status of our purchase."

"Richard, We just wanted to tell you how terrific you were in helping us through the sale of our home. We appreciate your professionalism, humor, good counsel and attention to detail. Thank you so very much for going above and beyond."

"Richard, Words cannot properly express how grateful we are for all you handled in helping us through the sale of our home. Your knowledge, patience, integrity, professionalism and wonderful sense of humor helped us through this unbelievable situation."


"Mr. Richard Yates epitomizes the best of what a real estate agent should be."


"Richard Yates is an exceptional sales associate! We would definitely recommend him to any of our friends interested in the real estate market."

Seller and Buyer

09/01/2013

"Richard, your hard work is greatly appreciated. We will definitely recommend you to anyone who is looking for a home or selling."

"Dear Richard, Just a Quick note to thank you for steering us through the minefields of homeownership. We greatly appreciated your professionalism and sense of humor - even during the AAA insurance crises. We love our new home and wish you continued success."

"Richard, your service has been head & shoulders above anything I've received heretofore and I thank you for it."


"Richard has displayed excellence in support, diligence, follow through and general knowledge of the industry"
Introducing a fresh new look for your Profile.
Click the 'Edit Profile' button below to enter 'Edit Mode' and continue the tour.