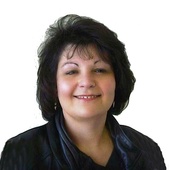 By Pam Winterbauer, "Providing Blue Ribbon Service"
(Pam Winterbauer Real Estate)
The City of Hayward wants to do something about blighted vacant residential properties.  Last month a group of Bay East REALTORS® and Bay East staff met with City officials to educate them about the realities of dealing with vacant foreclosed properties.  We suggested several alternatives, however the City seems intent on developing an ordinance that will ultimately do little to address the problems associated with vacant foreclosed properties.  Earlier this week, City staff released a draft version of a vacant property ordnance.  This ordinance could require owners to register their property with the City of Hayward upon receiving a notice of default. Once registered these properties could be subject to inspection and a $1,000 per day fee if the property is not maintained.  Bay East is...