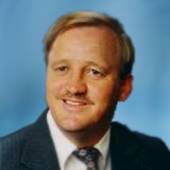 By Charles Stallions, 850-476-4494 - Pensacola, Pace or Gulf Breeze, Fl.
(Charles Stallions Real Estate Services )
   by Bill Gassett       By Bill Gassett Renting a self-storage unit? Whether you've been using a storage unit during a move or for any other reason, there will be a time when you no longer need it. Finding a local storage unit for a fair price is usually more challenging than moving out of one, so when it's time to move out of your unit, the process should be fairly simple. Related: Renting a Storage Unit? Here's What You Need to Know However, different storage companies have varying requirements for when their customers can move out. Here, we'll explore all the considerations when vacating a self-storage unit: Tips for Exiting Storage Unit Rentals Storage units are usually available on month-to-month contracts, which gives you the flexibility to move out when best suits you. If, inste...