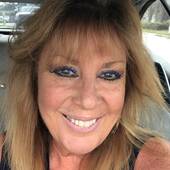 By Barbara A. Bellani, Go to Barb for the Best!
(Bella Homes Realty, Inc. )
Customers often ask me about purchasing or renting a home in Margate, Florida.  As a real estate professional, I've also lived here many, many years so I consider myself a good authority and expert on the subject.  As a successful real estate professional agent, broker and industry leader for 20 years, I've assisted numerous buyers, sellers and renters achieve their real estate dreams all over South Florida and, in particular, here in Margate.  I often describe Margate as a professional, as well as blue-collar town that also caters to active senior citizen living.  Additionally, Margate has a variety of homes that cater to starter families and is often more affordable than some of its surrounding neighbors in Coconut Creek, Coral Springs and Parkland.  Margate has beautiful, well-mainta...