Collier County, FL Homes for Sale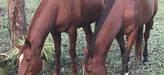 $599,900
3 br, 2 ba
Single family home 3 bedroom, 2 bath, 2 car garage in Oakes Estates neighborh...
Explore Collier County, FL
View all cities
(Downing-Frye)
Naples Homes Sold Week of March 26thOverall, the number of Naples Homes Sold Week of March 26th was 426 properties. This is a huge increase compared to the previous week when 326 homes sold.  Once again, North Naples had the most real estate transactions for the week. And, East Naples had the sec...
(Florida Supreme Realty)
Once you've lived here it's very difficult to get Port Royal out of your system. The history of Port Royal isn't a secret. It was One man's dream to develop an idyllic neighborhood for like minded individuals to enjoy for the ages. The centerpiece will always be The Port Royal Club. It's not the ...
Collier County, FL Real Estate Professionals