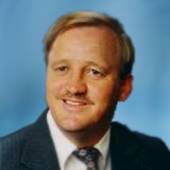 By Charles Stallions, 850-476-4494 - Pensacola, Pace or Gulf Breeze, Fl.
(Charles Stallions Real Estate Services )
The Everything Guide to Buying Your First Home How to find exactly what you want, and how to work with the experts who'll help you get Your First Home In Pensacola.  So you're thinking about buying your first home. Your very own house (and mortgage). A place to call — and make — your own. It's a big move, literally and figuratively. Buying a house requires a serious amount of money and time. The journey isn't always easy. It isn't always intuitive. But when you get the keys to your new home — that, friend, can be one of the most rewarding feelings pretty much ever. Click Here to read more and share. Newest Listings For Sale In Pensacola  Things To Do/Places To Visit In Pensacola Florida Visit Pensacola and discover historic Pensacola Village, or explore art galleries, restaurants,Let a...