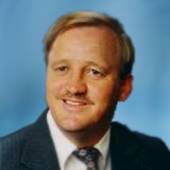 By Charles Stallions, 850-476-4494 - Pensacola, Pace or Gulf Breeze, Fl.
(Charles Stallions Real Estate Services )
Ah, June. School's out, the days are long, and the weather's getting toasty. We get it—your vacation is beckoning. (So's ours.) But before you slather yourself with SPF 75 and reach for a piña colada, do yourself a favor and tackle a few maintenance projects. A little pain now means a big gain later—you'll ensure your home runs smoothly through the dog days of summer.Don't worry: We're here to make it as quick and easy on you as possible. With our handy checklist of home maintenance chores, you can knock 'em out and get back to that piña colada, pronto. (We'll take ours with two tiny parasols, please.)Check ACGive your AC a test run for 30 minutes to make sure it's cooling properly(Getty Images) Are you a home owner? Claim your home to stay up-to-date of your home's value and equity. Cl...