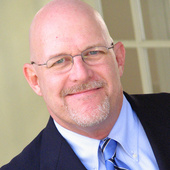 By R. Michael Brown, Communication that increases sales!
(R. Michael Brown LLC Digital Marketing & Public Relations)
I've notice something about successful real estate agents. I've worked with hundreds. The best help clients with life choices. They know their clients, their families, what they do for a living, what they care about - even share life as friends and partners. These agents and brokers look out for their client's interests, both long and short term. In Florida right now, I've been talking to agents and construction pros about what's the best move for most homeowners in today's market. It may not be the best for real estate agents in the short term, but it's awesome advice for clients AND agents in the long term. With this kind of advice, your clients will trust you for life.My client R&R Construction of Florida has both construction and real estate parts of their business. Even though this...