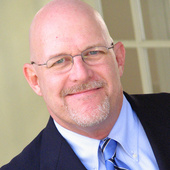 By R. Michael Brown, Communication that increases sales!
(R. Michael Brown LLC Digital Marketing & Public Relations)
By R. Michael BrownResidential real estate sales have been a bright spot for the economy since the onset of the pandemic, but along with retail, entertainment and other economic sectors, new-home construction has struggled.Wild fluctuations in the cost of building materials, rapidly changing buyer preferences and a variety of other factors have compelled builders and developers to find innovative solutions to get their projects completed.The Home Builders Association of Greater Chicago and New Home Source websites show there are 503 homebuilders in Chicagoland selling 296 communities. Shoppers can tour 213 model homes and 196 quick move-in homes are available. Prices are from $220,310 to $6,550,000.Chicagoland new-home sales lost much of their early 2021 strength in the spring, mostly b...