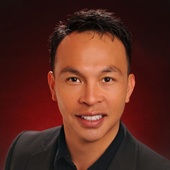 By Andy Leung, The Power to Move You!
(Team Leung-Keller Williams)
Summer is almost here, and soon thoughts will turn to finding a way to cool off!  No pool, no problem, find a local swimming hole! Whether it be part of a lake, river, pond, stream, or creek, doesn't matter, any body of water that's got a spot deep enough for swimming qualifies as a swimming hole. Into The Wild - The difference between a swimming hole and a swimming pool is like the difference between pedaling a bicycle along a neighborhood street or riding a mountain bike down a wooded trial. Most swimming holes are surrounded by natural beauty – from pristine and serene to spectacular – and are a lot more fun than their chlorinated counterparts. And just getting there can itself be an adventure! You can find many swimming holes in North Carolina (76) to choose from at swimmingholes.o...